10
College Park
College Park is a vibrant college town known for its neighborhoods, thriving commercial district, cultural amenities and green space.
View Entire List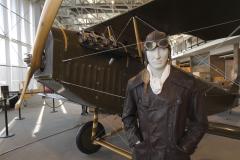 Image Credit: S. Rogers/ATHA
College Park Aviation Museum
The Aviation Museum preserves and promotes aviation innovations at the College Park Airport. It is located on the College Park Airfield, which is the oldest operating airfield in the world. Visit to learn more about unique aircraft and stories of the airports many flights
Image Credit: M-NCPPC
Lake Artemesia
Take a break at this 38-acre lake and aquatic gardens. Picnic on the fishing pier or talk a walk on the more than two miles of trails. You may even spot some birds, such as finches, ibis, and orioles.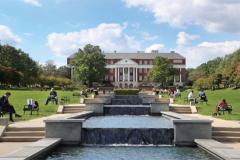 University of Maryland
Get acquainted with the University of Maryland! Visitors can learn about the university and local community at both the Visitor Center and by taking a walking tour of the campus. You can also visit with The Freshman, the Fear the Turtle sculpture. The Visitor Center is next to the Rossborough Inn, which was completed in 1812, making it older than the University itself!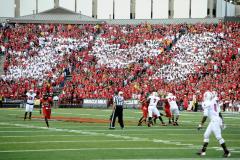 Image Credit: Greg Fiume
Catch a Game with University of Maryland Sports
Join in the fun with students and alumni to cheer on the Maryland Terrapins! The Capital One Field hosts football, lacrosse, and track and field events, while the XFINITY Center hosts basketball and gymnastics events. From football to gymnastics, every season promises to be exciting!