The mercury may be climbing, but you can always keep your cool in Maryland. From Deep Creek to the Chesapeake Bay and on to the ocean, in Maryland you're never far from the water. So dive in to these great August aquatic getaways. And don't miss our water parks and swimming holes pages for more fun in the sun.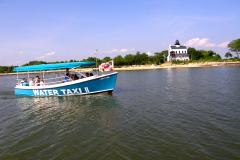 Photo By: St. Mary's County
1

Water Taxi to St. Clements Island

Saturday & Sunday thru September 30

Take a quick day trip to see St. Clement's Island and the Blackistone Lighthouse. Fee includes admission to the Museum.
Photo By: Sabrina Raymond
2

Day on the Bay to St. Michaels

Spend a Day on the Bay and enjoy St. Michaels on land. Cruise across the Bay to spend over three hours at this quaint, historic village.
Annapolis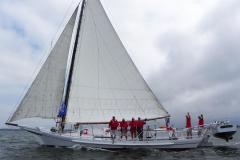 Photo By: Skipjack Nathan
3

Sail on the Skipjack Nathan of Dorchester

More than a two hour sail on the beautiful Choptank River. Built by volunteers and launched in 1994, she is the last of the Bay's skipjacks built to be a dredge boat.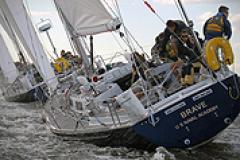 4

St. Mary's College of Maryland Governor's Cup Yacht Race, St. Mary's City

August 3-5, 2018

The oldest and longest sailboat race on the bay is also home to one of the Chesapeake's biggest and best parties. Great bands, fun on the beach, and a parade of gorgeous racing yachts have kept Governor's Cup a thrilling Maryland tradition for 43 years. 
---
More about St. Mary's College of Maryland Governor's Cup Yacht Race
---
Type:
Events
---
Location:
18952 E. Fisher Road
St. Mary's City, MD 20686
240-895-3039
---
5

Annual White Marlin Open, Ocean City

August 4-11, 2018

The best anglers from all over the world will be in Ocean City this weekend for the world's largest billfish tournament. Catch a charter or man the docs as the boats come back from the Mid-Atlantic Canyon with record-breaking fish and more than $4 million in prize money on the line.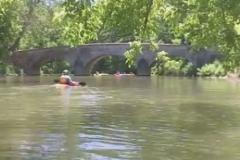 Photo By: River & Trail Outfitters
6

Antietam Kayak and Brunch Tour

July 29, August 19, September 16, 2018

Start the trip with brunch at the historic Newcomer House and then go on a guided paddle down this scenic stream. Explore Burnside Bridge from the water and experience a beginner whitewater stretch.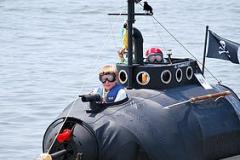 7

Pirates and Wenches Fantasy Weekend

August 10-12, 2018

Town-wide theme party with fun for young and old. Live entertainment, grub and grog, merchants, artisans, decorated dinghy flotilla, beach party, buccaneer's ball, treasure hunt, costume contests and mayhem.
Rock Hall
---
More about Pirates & Wenches Fantasy Weekend
---
Type:
Events
---
Location:
Chesapeake Bay
Rock Hall, MD 21661
410-935-3491
---
8

Solomons Island Dragon Boat Race, Solomons

August 17-18, 2018

Beautiful, home-built dragon boats hit the waters of the Patuxent for fast-paced fun. Don't miss the beautiful Parade of Teams. Artisan vendors, music and fun all make for a great day on the water!
---
More about Solomons Island Dragon Boat Races
---
Type:
Events
---
Location:
Solomons River Walk
Solomons, MD 20688
410-535-4583
---