Somerset County Tourism
Annual Waterside Events and Festivals
Somerset County Tourism
Whether you want to make a splash or just watch, waterside activities abound in Maryland.
Urban Pirates
April/May - October/November

Learn to talk, sing, dance and even dress like a pirate on a family-friendly adventure cruise that takes you on a hunt for stolen treasure and has the littlest pirates firing the (water) cannons. For the over-21 set, BYOG--"bring your own grog"—outings are offered.  Now also available at the National Harbor location. 
2
Anacostia River Pontoon Boat Tours
PGparks.com
Thursdays, Fridays - noon      Spring/Summer

Saturdays, Sundays - 5pm     Spring/Summer



At Bladensburg Waterfront Park, take in the sights along the Anacostia River via pontoon boat. Free 30-minute tours Thursdays and Fridays at noon; 45-minute weekend tours leave at 5pm for a nominal fee. Group tours can be arranged around themes including the War of 1812 and "Wetlands and Natural Resources."
3
Salute the Sunset Concert Series, National Harbor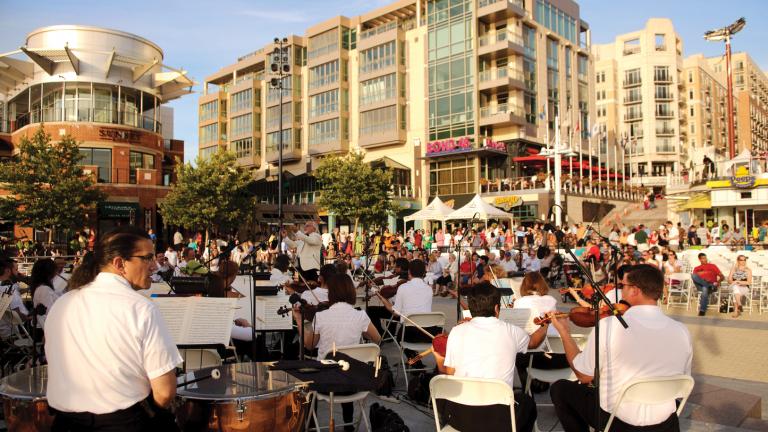 National Harbor
Saturday nights - May - September 

Bring the family and hear the nation's Armed Forces bands perform live on the Plaza. There is so much to hear as the variety of music and genre seems endless. Cap off a day exploring National Harbor with a stirring musical performance for free. More info...

 
4
Chesapeake Beach Water Park Under the Stars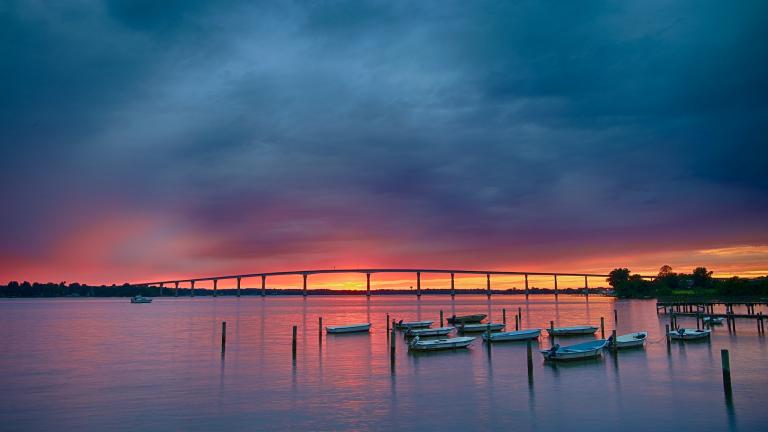 Southern Maryland Photography
Chesapeake Beach Water Park brings back the popular Friday Night Slides.  Arrive late for fun and games for the entire family.  Night Slides take place from 7:30pm - 9:30pm  Fridays in July. Special lowered admission available just for Friday Night Slides.
5
Watermen's Appreciation Day, St. Michaels
CBMM
August 2020

Enjoy the waterfront at the Chesapeake Bay Maritime Museum for a great day including spirited boat docking contest, steamed crabs and other Eastern Shore delicacies, live music, beer, boat rides, family fun and more! 
6
Annual J. Millard Tawes Crab & Clam Bake, Crisfield
Somerset County Tourism
Fall 2020

Described by event organizers as "equal parts seafood and schmooze," this outdoor, all-you-can-eat event at the Somers Cove Marina delivers a smorgasbord of both food—including steamed crabs, fresh fried fish, clams, french fries, corn on the cob and watermelon—and flesh-pressing. 
7
Paddle the Potomac Race Series, Potomac
The Great Falls Foundation hosts a series of paddlesports races on a whitewater section of the Potomac River.  Racers will catch a series of edies as they travel downriver.  Each race involves navigating a vessel:  kayak, canoe or SUP.  Test your skills or watch the fun. More info...
Patty Hancock Photography
Late August through Early September

Crisfield is synonymous with the Blue Crab and this Labor Day Weekend festival includes the Watermen's NASCAR during which Captains show off their docking prowess, amusement rides, live entertainment, food and the National Crab Derby Races.
9
Maryland Seafood Festival, Sandy Point State Park - Annapolis
Maryland Seafood Festival
September 2020

Delicious seafood is on tap, of course, but so are more unique offerings to savor, including: a crab soup cook-off, professional pogo stick demonstrations, life-size foosball and zip-lining on the beach at Sandy Point State Park on the shoreline of the Chesapeake Bay.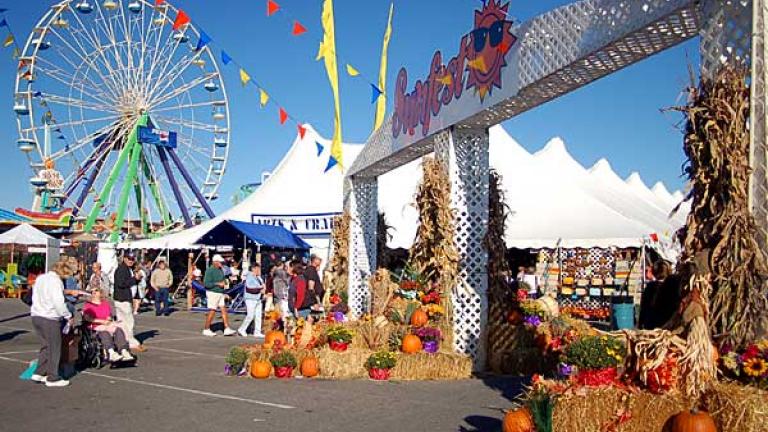 Four days of food, fun and big-name entertainment at the Ocean City Inlet. Make your summer last even longer.  Late September is the perfect time to enjoy all that OC has to offer.
11
The American Visionary Arts Museum Kinetic Sculpture Race, Baltimore
American Visionary Art Museum
May 2021

Sea serpents, submarines, and even Fifi, a massive pink poodle, race in this annual event which pits human-powered works of art in a race through city streets and out onto Baltimore Harbor.
12
Antique & Classic Boat Festival
www.cbmm.org
June 2021

This annual event at the Chesapeake Bay Maritime Museum in St. Michaels showcases the East Coast's largest collection of antique boats, plus a nautical flea market and "show within the show," The Arts at Navy Point, with 70 juried fine artists, craftsmen and vendors. 
13
End Hunger Dragon Boat Festival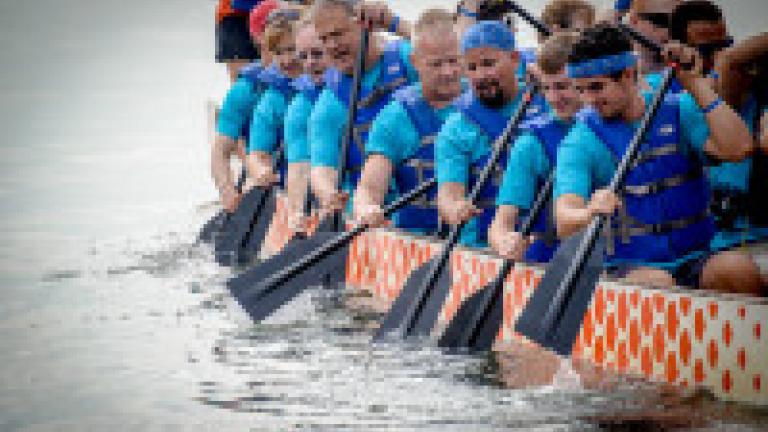 June 2021

The End Hunger Dragon Boat Festival is the event of the summer in the charming waterfront town of North Beach. Along Bay Avenue, you will find the Dragon Boat Team's tents along with local food, craft vendors and live entertainment throughout the day. There is great viewing from the town's boardwalk as well.  
14
Chestertown Colonial Tea Party Festival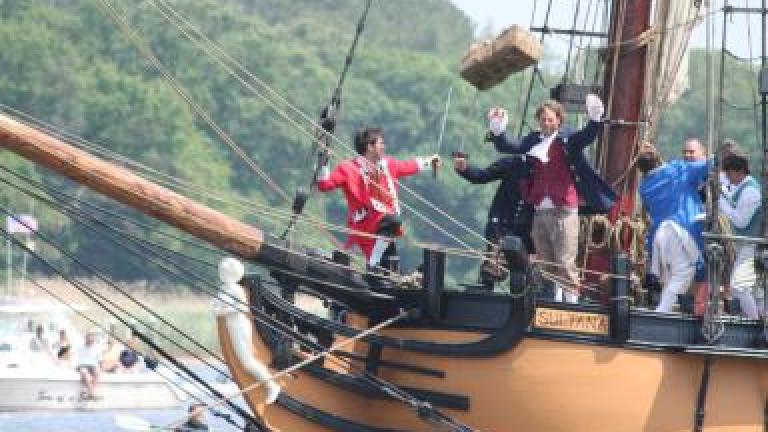 Chestertown Tea Party Festival
May 2021

Join the revolution Memorial Day weekend at this festival celebrating colonial history featuring re-enactments, craft vendors, entertainment, children's activities, parade, food, distance run. 
15
Soft Shell Spring Fair, Crisfield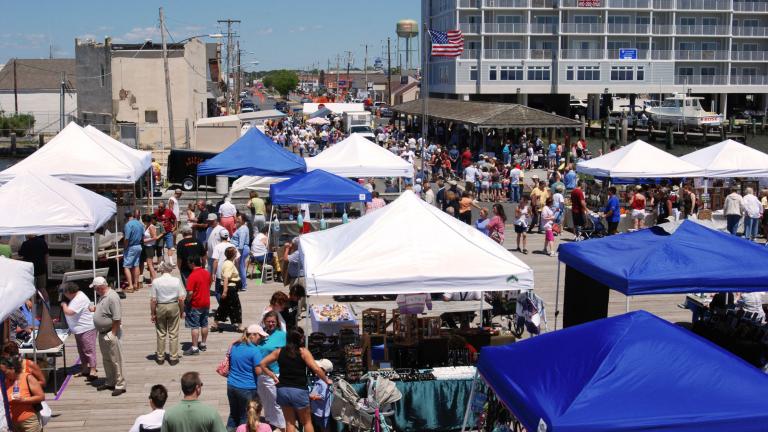 Somerset County Tourism
May 2021

Feast on fresh fried soft crabs, homemade crabcakes and other Maryland favorites at this family-friendly event held on Crisfield City Dock in the "Crab Capital of the World." Free admission.