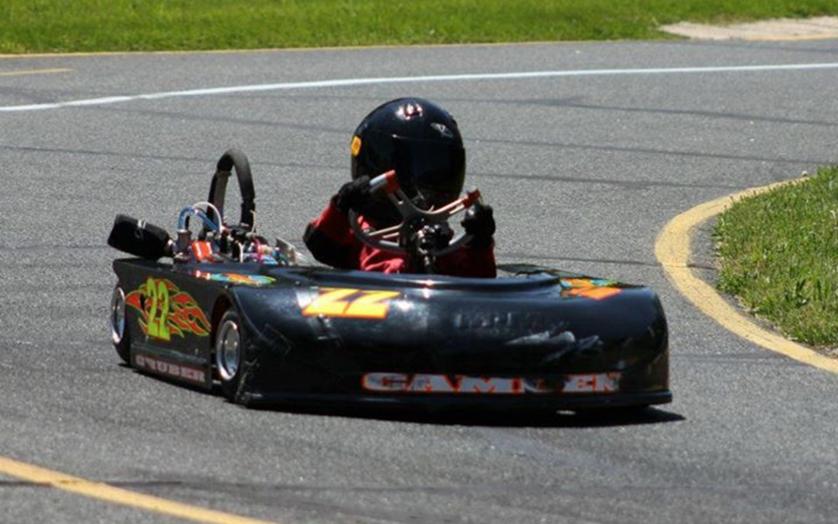 Sandy Hook Speedway
Go-Kart Tracks
Get the kids off Mario Kart and head out to these real tracks.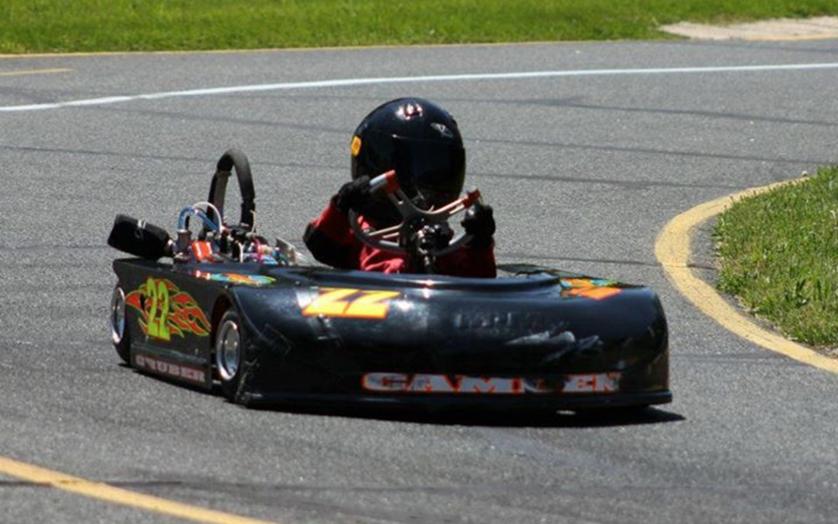 Sandy Hook Speedway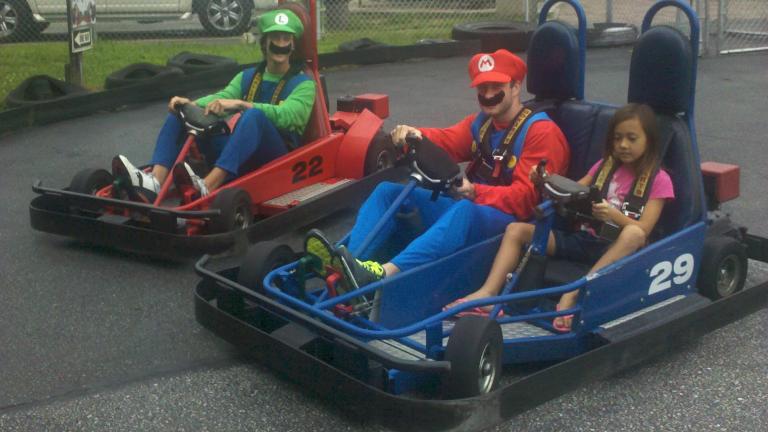 Crofton GoKart Raceway
36 hot tracks, covering over a half mile, Crofton Go-Kart Raceway is sure to get your blood pumping.  Crofton Raceway has been operating for more than 25 years and guarantee the highest level of safety for all drivers and riders.  
2
The Go-Kart Track, White Marsh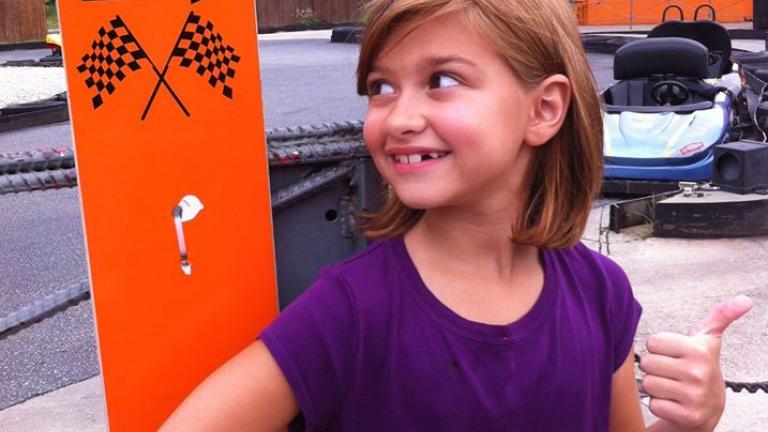 The GoKart Track White Marsh
Open year-round, The Go-Kart Inc. raceways offer fun and excitement for riders of all ages. Kids as young as four can drive in Go-Kart Inc's junior's tracks and three-year-olds can ride with their parents in double-seated go-karts. Choose from family track and slick track and pass your friends to the finish line. Go-Kart Inc. hosts birthday parties complete with a racecar cake.
3
Grand Prix Amusements, West Ocean City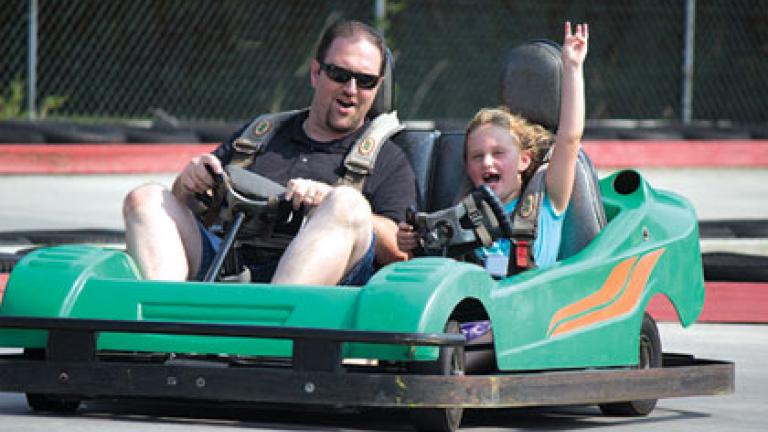 Grand Prix Amusements OC
Race friends and family members around the grand prix-style go-kart tracks or go head-to-head in covered sprint karts and race "outlaw style." You can also scale the climbing wall and bump side-to-side in water bumper boats. Kids eight-years and up can drive themselves and anyone under eight rides for free with an adult. At Grand Prix Amusements, it is always a race to the checkered flag.
4
Adventure Park USA, Monrovia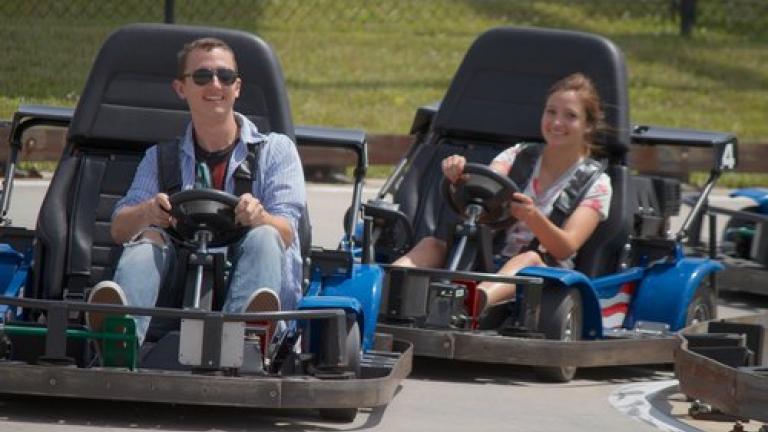 Adventure Park USA
Test out your driving skills with Adventure Park's formula karts and double karts. Blaze a trail around their two tracks and round-up the competition. Adventure Park also features a Desert Oasis miniature golf course, Hang 'Em High rope obstacle course and Wild West laser tag. Saddle up and race off into the sunset at Adventure Park USA.
5
Go-Kart Track, Bladensburg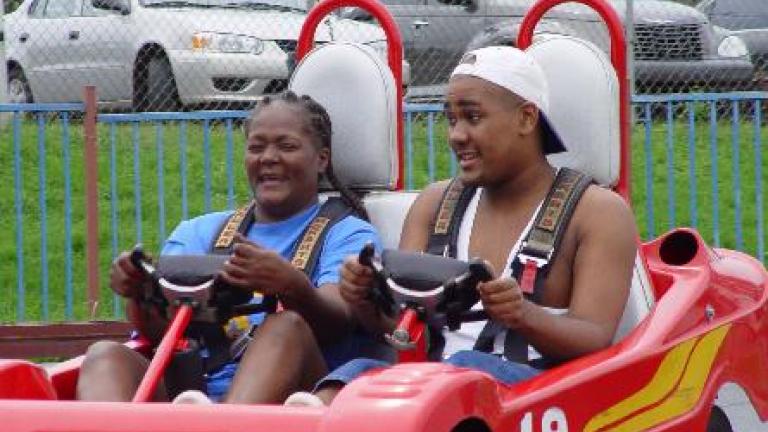 GoKartTrack.com
Guests can race in a single or double-seated kart. Work together as a team in double-seated racing, becoming a driver and crew chief combination. During the summer, Go-Kart Track is open late for nighttime racing.
6
United Karting BWI, Hanover
unitedkarting.com
United Karting is located near the Baltimore–Washington International Airport (BWI) and is easily accessible from I-195 or the Baltimore-Washington Parkway.  Offering everything from memberships, corporate events, and much more - this track is also recognized by the World Karting Association. More information...
7
Autobahn Indoor Speedway, Essex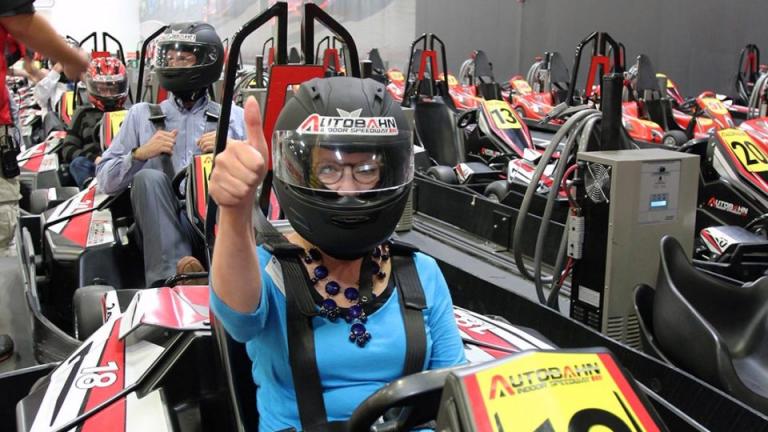 Autobahn Speedway
Autobahn Indoor Speedway Baltimore at White Marsh features a 42,000 square foot facility with enough area to enjoy yourself both on and off the track. The wide track allows up to 10 karts at one time and the party/conference rooms make it perfect for events and parties.
8
Autobahn Indoor Speedway - Jessup
Autobahn Speedway
With 60,000 sq.of state-of-the-art facility Autobahn Speedway in Jessup offers the thrill of racing F1-inspired karts at speeds up to 50mph.  Featuring two tracks and Italian pro-karts for adult and junior racers.
9
Family Recreation Park, Boonsboro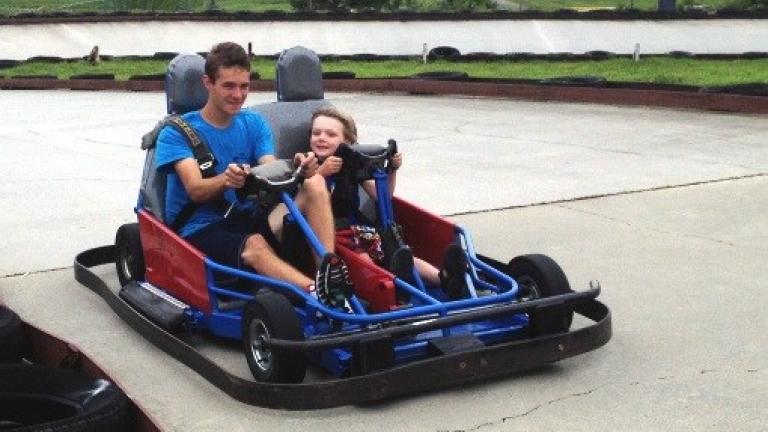 Family Recreation Park Boonsboro
Race your friends and family while you slip and slide around the oval track, under a bridge, and towards the finish line.  Junior Karts are also available.
10
Smiley's Fun Zone, Deep Creek
Smiley's Fun Zone
Ride go-carts on Smiley's  slick track to fill the need for speed, the kiddie cart track is for kids at least four years old and the family track is the hot spot for a fast long racing experience. Featuring a full bar & grill and pizza made for scratch - Smiley's makes for a perfect day.
11
Sandy Hook Speedway, Street
Sandy Hook Speedway
Sandy Hook Speedway is a favorite of many kart racers who run both 2-cycle and 4-cycle karts and bike riders who compete on Mini-Moto style bikes.  
Both the oval and road courses are paved asphalt and take a turn around the 20 degree high-banked turn.  The track is technical and tests a racers skill to cross the finish line ahead of their competitors.
12
Jolly Roger SpeedWorld, Ocean City
SpeedWorld OC
With everything from a Cyclone Cart Coaster, Rookie Track, Formula 1, and more - SpeedWorld takes go kart racing to the next level, providing something for everyone.  The last edition, the Cart Coaster, is 1500 feet long and five stories tall; the Cyclone fuses two of your favorite park attractions: go-carts and roller coasters.