Peter Cottontail is hopping down the bunny trail, and Maryland is ready to welcome him with some great Easter celebrations throughout the state. Here is a listing of egg hunts, bunny breakfasts, and more...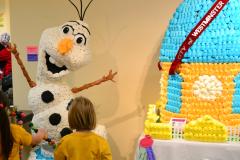 Image Credit: Carroll County Arts Council
PEEPshow
POSTPONED
PEEPshow is an Easter tradition in Maryland. "A Display of Marshmallow Masterpieces" with more than 150 sculptures, dioramas, graphic arts, oversized characters and mosaics created and inspired by PEEPS®. The sweet Maryland event attracts thousands.
---
More about PEEPshow 2020 - An On-Line Prequel Show
---
Type:
Events
---
Location:
91 West Main St
Westminster, MD 21157
410-848-7272
---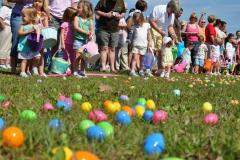 Westminster Easter Egg Hunt
April 4, 2020
Join the fun at City Park in Westminster. Children aged 1-8 are invited to participate in the egg hunt beginning promptly at 10:30 AM. Crafts and games are also available for children. This is event is free and open to the public.
Image Credit: Randy Serba / Visit Frederick
Bunny Train, Walkersville
April 4, 5 & 11, 2020
Visit with the Easter Bunny on the Walkersville Southern Railroad train. Bunny will give each child an Easter gift. Enjoy juice and Uncle Ralph's cookies in the museum after the ride. Reservations required.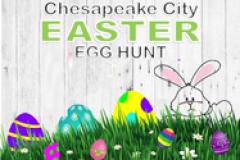 Image Credit: Town of Chesapeake City
Chesapeake City Easter Egg Hunt
April 4, 2020
Take your picture with the Easter Bunny and enjoy prizes, crafts, fun at Helen Titter Park. this event is for children 10 years old and younger. 
More info...
Image Credit: Green Meadows Farm
Easter Egg Hunts at Green Meadows Farm, Ijamsville
April 4-5 & 9-12, 2020
Enjoy egg hunts at the farm; there will be three hunts daily. Please sign up 30 minutes before hunts; note - the last admission is at 4pm. Admission includes free Easter egg hunt and petting farm. More info...
---
More about Green Meadows Petting Farm
---
Type:
Events
---
Location:
10102 Fingerboard Road
Ijamsville, MD 21754
301-865-9203
---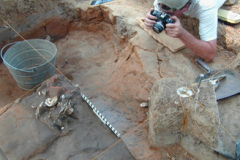 Image Credit: Courtesy of JPPM
Discovering Archaeology Day and Egg Hunt
April 4, 2020 Event is CANCELLED
Experience, discover, learn, and have fun while exploring the "what, where, and how's" of archaeology. Demonstrations, tours, and activities for budding archaeologists of any age. Come for Discovering Archaeology Day and stay for the free Egg Hunt at 1pm.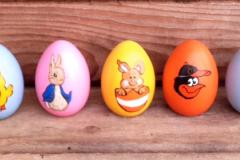 Image Credit: Carroll County Farmers Market
Carroll County Farmers' Market Easter Show, Westminster
April 11, 2020
Bring your cameras for free pictures with the Easter Bunny. Nearly 100 local area vendors will offer fresh eggs, organic meats, home-baked goods, gourmet foods, candy, honey, nuts, seasonal plants, decorations and handmade quality crafts at the Carroll County Agriculture Center.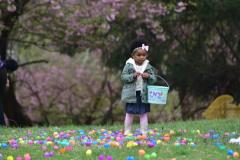 Image Credit: The Maryland Zoo in Baltimore
Breakfast with Bunny & Bunny BonanZoo, Baltimore
Bunny BonanZoo April 10-12, 2020 Event is CANCELLED
This annual family tradition features games, activities, crafts, live entertainment, and non-stop egg hunts! Plus, don't miss a full schedule of animal enrichment where our animals will get some sweet Easter treats of their own! It's a fun (and wild) way to celebrate the spring season. Bunny BonanZoo is a rain or shine event and is free with Zoo admission or membership.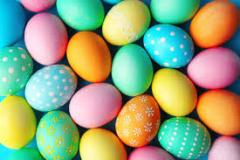 Easter Bunny Breakfast & Egg Hunt, Monrovia
April 11, 2020
Enjoy a great breakfast with the Easter Bunny at Adventure Park USA and have fun in the park, the children's rides will be open.