Peter Cottontail is hopping down the bunny trail, and Maryland is ready to welcome him with some great Easter celebrations throughout the state. Here is a listing of egg hunts, bunny breakfasts, and more...
1

Easter Egg Festival, Leonardtown

2020 dates TBD
Easter feastival includes egg hunts, photos with the Easter Bunny, arts, crafts, food and more. Held at the St. Mary's County Fairgrounds in Leonardtown.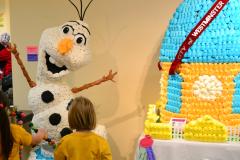 Photo By: Carroll County Arts Council
2

PEEPshow

2020 dates TBD
Now in its 12th year, PEEPshow is an Easter tradition in Maryland. "A Display of Marshmallow Masterpieces" with more than 150 sculptures, dioramas, graphic arts, oversized characters and mosaics created and inspired by PEEPS®. The sweet Maryland event attracts thousands.
3

Easter Celebration in Snow Hill

2020 dates TBD
The Snow Hill Easter Egg Hunt begins at Sturgis Park at 10am for the peeps (ages 1-3), 10:15am for the lambs (ages 4-6), and 10:30am for the bunnies (ages 7-10).  There will also be a Petting Zoo downtown and  a Scavenger Hunt at Julia A. Purnell Museum.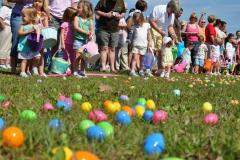 4

Westminster Easter Egg Hunt

2020 dates TBD
Join the fun at City Park in Westminster. Ages 1-4 take up the hunt at 10:30 A.M.; Ages 5-8 hunt for eggs at 11:30 A.M.. Concessions will be available.
Photo By: Randy Serba / Visit Frederick
5

Bunny Train, Walkersville

2020 dates TBD
Visit with the Easter Bunny on the Walkersville Southern Railroad train. Bunny will give each child an Easter gift. Enjoy juice and Uncle Ralph's cookies in the museum after the ride. Reservations recommended.
Photo By: Green Meadows Farm
6

Easter Egg Hunts at Green Meadows Farm, Ijamsville

2020 dates TBD
Enjoy egg hunts at the farm; there will be three hunts daily. Please sign up 30 minutes before hunts; note - the last admission is at 4pm. Admission includes free Easter egg hunt and petting farm. 
7

Search for the Golden Egg, Westminster

2020 dates TBD
There are no eggs to collect; this is an "I SPY" game for the participants. Each shop displays a decorated egg. The participants obtain a search card from participating merchants or town hall, then walk from store to store. When they spy the egg, their card is marked. Once they have found all the eggs, they turn in their completed card to be eligible to win a collection of gifts created by all the participating shops.
8

Twilight Egg Hunt, Westminster

2020 dates TBD
Easter games and great prizes. This egg hunt is for children ages 9-12. Be sure to bring your flashlight because this egg hunt is in the evening at 8pm at King Park.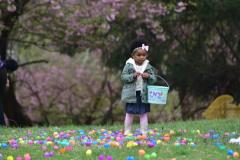 Photo By: The Maryland Zoo in Baltimore
9

Breakfast with Bunny & Bunny BonanZoo, Baltimore

Bunny BonanZoo 2020 dates TBD
Breakfast with Bunny 2020 dates TBD
Join us for fun-filled family breakfast on the Mansion House Porch at the Maryland Zoo in Baltimore! Guests can have their picture taken with the Easter Bunny, enjoy live animal ambassador encounters, and get creative with spring-themed crafts. Raffle tickets ($1.00 per ticket) will also be available for a chance to win any of 5 Mary Sue Easter Baskets! After breakfast, visit the Zoo and enjoy complimentary admission to "Bunny Bonanzoo" out at Waterfowl Pavillion.
More info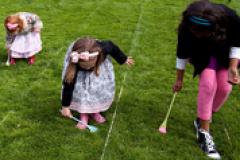 Photo By: Wikimedia Commons
10

Easter Egg Roll, Frederick

2020 dates TBD
Bring an Easter basket and  meet the Easter Bunny at The Children's Museum of Rose Hill Manor Park! Enjoy games, prizes, crafts, animals, pony and  hay rides; enter an egg roll (age specified times).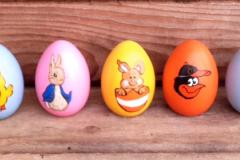 Photo By: Carroll County Farmers Market
11

Carroll County Farmers' Market Easter Show, Westminster

2020 dates TBD
Bring your cameras for free pictures with the Easter Bunny. Nearly 100 local area vendors will offer fresh eggs, organic meats, home baked goods, gourmet foods, candy, honey, nuts, seasonal plants, decorations and handmade quality crafts at the Carroll County Agriculture Center.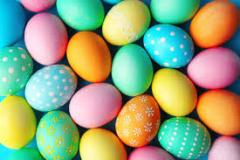 12

Easter Bunny Breakfast & Egg Hunt, Monrovia

2020 dates TBD
Enjoy a great breakfast with the Easter Bunny at Adventure Park USA and have fun in the park, the children's rides will be open.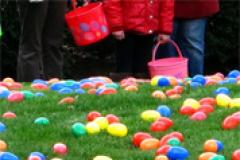 Photo By: Explore Havre de Grace
13

Havre de Grace Annual Easter Egg Hunt

2020 dates TBD
Annual free egg hunt at Concord Point Park sponsored by the Havre de Grace Recreation Committee. Bring your cameras for photos with the Easter Bunny!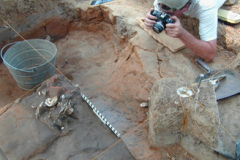 Photo By: Courtesy of JPPM
14

Discovering Archaeology Day and Egg Hunt

2020 dates TBD
Experience, discover, learn, and have fun while exploring the "what, where, and how's" of archaeology. Demonstrations, tours, and activities for budding archaeologists of any age. Come for Discovering Archaeology Day and stay for the free Egg Hunt at 1pm.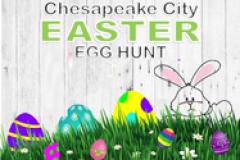 Photo By: Town of Chesapeake City
15

Chesapeake City Easter Egg Hunt

Take your picture with the Easter Bunny and enjoy prizes, crafts, fun at Helen Titter Park. this event is for children 10 years old and younger. 
16

New Germany's EGGstreme Easter Egg Hunt

New Germany State Park will be hosting the annual EGGstreme Easter Egg Hunt from 10 a.m.- 2 p.m. Unlike most egg hunts, the EGGstremeEaster Egg Hunt is designed for families to experience together in the outdoors and will feature 1,000 eggs strategically hidden along 10 miles of trails within the park.
17

Dans Mountain Easter Egg Hunt

The annual Easter Egg Hunt is one of the area's largest hunts, featuring over 4,000 candy-filled eggs! The hunt begins promptly at 1 p.m. at 17410 Recreation Area Road, Lonaconing. Families are strongly encouraged to arrive no later than 12:30 p.m. to ensure adequate time for parking and instructions before the event. Children will be divided into five age groups. After the hunt, participants can enjoy free hot dogs, drinks, prizes and a visit with the Easter Bunny.
More info...