Bethesda is a thriving urban center near DC and home to many fabulous restaurants, retailers and arts venues.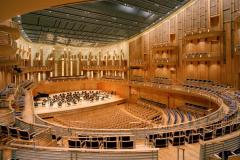 1

Strathmore

Maryland's 16 acre campus for the arts presents world class concerts and art exhibitions. Afternoon teas and family festivals in the Mansion and 1,976 seat music center are always a treat.
---
More about Strathmore
---
Type:
Performing Arts
---
Location:
5301 Tuckerman Ln
North Bethesda, MD 20852
301-581-5100
---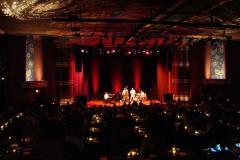 Photo By: Bethesda Blues & Jazz Supper Club
2

Bethesda Jazz and Supper Club

Enjoy excellent food and drink in an old art deco theater revamped into a concert hall showcasing jazz and blues. See your favorite artists in an intimate, elegant and acoustically outstanding setting.
---
More about Bethesda Blues and Jazz Supper Club
---
Type:
Music Venues
---
Location:
7719 Wisconsin Ave
Bethesda, MD 20814
240-330-4500
---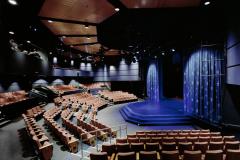 3

Imagination Stage

The Washington DC region's premiere theater arts organization dedicated to children presents professional performances and after-school programs and summer camps for ages 1-18.
---
More about Imagination Stage
---
Type:
Performing Arts
---
Location:
4908 Auburn Ave
Bethesda, MD 20814
301-280-1660
---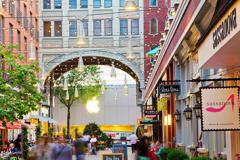 Photo By: Bethesda Row
4

Bethesda Row

Downtown Bethesda is a shopping Mecca with stylish boutiques, home decor shops and galleries. With so many fabulous retail establishments, Bethesda is a superb destination for any shopping excursion

Bethesda Row  is a lively collection of shops, restaurants and plazas with fountains and outdoor seating. The Shops at Wildwood is home to shops such as  South Moon Under and Yves Delorme fine linens.
---
More about Bethesda Row
---
Type:
Retail
---
Location:
7115 Arlington Rd
Bethesda, MD 20814
301-998-8154
---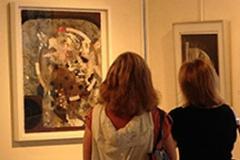 Photo By: Bethesda Arts & Entertainment District
5

Bethesda's Arts & Entertainment District

From award-winning theatre to independent films, Bethesda's A&E District is filled with inspiring artists and arts venues. Unique galleries and public art fill the streets throughout the downtown Bethesda. The Art & Soul of Bethesda arts publication details arts organizations, public art, cinemas and live theatre present within downtown Bethesda's Arts & Entertainment District. View a map  of the district and find more information....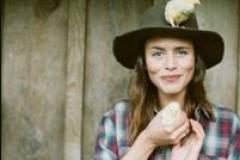 6

Farm Women's Cooperative Market

A unique, intimate, quirky and festive shopping experience in Downtown Bethesda. The Market features great food, drink and music with artisans, crafts and boutique businesses from around the Mid-Atlantic region. Local vineyards and breweries provide tastings and food trucks offer a quick meal.
More info...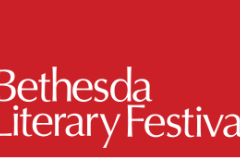 7

Bethesda Literary Festival

April
Downtown Bethesda revels in the diversity of modern literature at the popular Bethesda Literary Festival, celebrating it's 19th year in 2018.  A weekend full of events are held at various downtown Bethesda venues.
More info....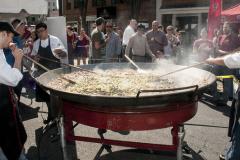 8

Taste of Bethesda

October
Bethesda's famous food and music festival brings 60 restaurants and five stages of entertainment to Bethesda's Woodmont Triangle. Each year, more than 40,000 attendees sample delicious food from local restaurants and enjoy the live entertainment, There is always lots of cool stuff happening in the kids corner too such as face painting and arts & crafts.  More info...

Bethesda Restaurant Week 
August 
Enjoy a delicious lunch or dinner out during Bethesda Magazine Restaurant Week, presented by PenFed Credit Union. Participating restaurants can choose how many courses to offer and the price for their prix fixe menus. Find the restaurants that fits your budget and taste.
More info...