Bethesda, one of the most renowned communities in the Washington, D.C. metropolitan area, is known as the go-to place for ethnic restaurants, great shopping, trendy hot spots. Bethesda's Art and Entertainment District is brimming with inspiring artists and art venues, like the Strathmore, Bethesda Blues and Jazz Club; art events, unique galleries and public art fill the streets.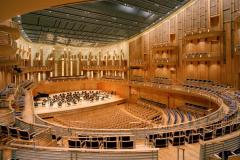 Strathmore
Strathmore has been a beacon for performing arts in Maryland since 1981. The 1,976-seat theater regularly hosts favorites including the National Philharmonic Orchestra and Baltimore Symphony Orchestra. Walk the elaborate Sculpture Gardens, enjoy tea in the Strathmore Mansion, or catch a music festival on the front lawn.
---
More about Strathmore
---
Type:
Performing Arts
---
Location:
5301 Tuckerman Ln
North Bethesda, MD 20852
301-581-5199
---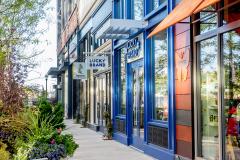 Image Credit: Federal Realty
Pike & Rose
One of the hottest evening and weekend destinations in North Bethesda, Pike & Rose is packed with an array of dining, shopping and entertainment options. Stay at the new Canopy by Hilton, grab a drink with friends at City Perch and enjoy grown-up bowling and bocce paired with exceptional Italian and American cuisine at Pinstripes.
More info...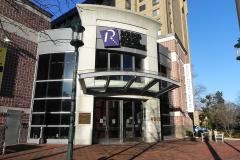 Round House Theater
Round House Theatre is a home for outstanding ensemble acting and lifelong learning. Known for its adventurous programming and deep investment in local talent, Round House has become over the years an ever more satisfying destination for the serious theater enthusiast.
---
More about Round House Theatre
---
Type:
Performing Arts
---
Location:
4545 East-West Highway
Bethesda, MD 20814
240-644-1100
---
Image Credit: Victoria Pickering
Bethesda Row
For fabulous shopping or delicious fun, Bethesda Row is a breath of fresh air. You'll find an exciting collection of high-end fashion, home décor and boutique shops, restaurants, cafes and more. It's all the best of Bethesda, all in a row!
---
More about Bethesda Row
---
Type:
Retail
---
Location:
7115 Arlington Rd
Bethesda, MD 20814
301-998-8154
---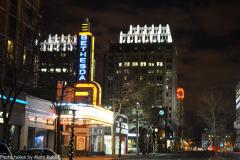 Bethesda Jazz and Supper Club
Enjoy excellent food and drink in an old art deco theater revamped into a concert call showcasing jazz and blues. See your favorite artists in an intimate, elegant and acoustically outstanding setting.
---
More about Bethesda Blues and Jazz Supper Club
---
Type:
Music Venues
---
Location:
7719 Wisconsin Ave
Bethesda, MD 20814
240-330-4500
---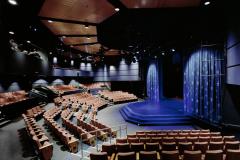 Imagination Stage
The Washington D.C. region's premiere theater arts organization dedicated to children presents professional performances and after-school programs and summer camps for ages 1-18.
---
More about Imagination Stage
---
Type:
Performing Arts
---
Location:
4908 Auburn Ave
Bethesda, MD 20814
301-280-1660
---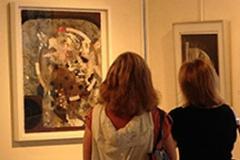 Image Credit: Bethesda Arts & Entertainment District
Bethesda's Arts & Entertainment District
From award-winning theatre to independent films, Bethesda's A&E District is filled with inspiring artists and arts venues. Unique galleries and public art fill the streets throughout the downtown Bethesda. The Art & Soul of Bethesda arts publication details arts organizations, public art, cinemas and live theatre present within downtown Bethesda's Arts & Entertainment District. View a map  of the district and find more information....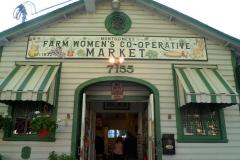 Farm Women's Cooperative Market
A unique, intimate, quirky and festive shopping experience in Downtown Bethesda. The Market features great food, drink and music with artisans, crafts and boutique businesses from around the Mid-Atlantic region. Local vineyards and breweries provide tastings and food trucks offer a quick meal.
More info...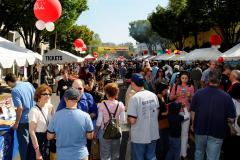 Taste of Bethesda
October
Bethesda's famous food and music festival brings 60 restaurants and five stages of entertainment to Bethesda's Woodmont Triangle. Each year, more than 40,000 attendees sample delicious food from local restaurants and enjoy the live entertainment, There is always lots of cool stuff happening in the kids corner too such as face painting and arts & crafts.   More info...
Image Credit: Visit Montgomery
Close to The Action, Just a Metro Ride Away
The Bethesda Metro Station boasts the second longest escalator in the Western Hemisphere. You're only minutes from the National Mall and Smithsonian Museums in Washington, DC.
More info....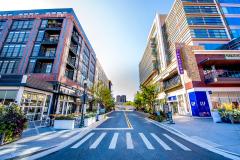 Image Credit: Federal Realty
See, Eat, Play & More
Fill up your itinerary with any of Bethesda's many annual events, diverse eateries, world-class entertainment and luxury shopping.
Plan your getaway to Bethesda now!