Karlo Gesner Photography
Can't-Miss Things to Do Around Deep Creek
Karlo Gesner Photography
Whether you're looking for summer fun in the pristine waters of Deep Creek Lake, are seeking the perfect spot to contemplate the fall colors at the Autumn Glory Festival, or want to wait for winter and take a powder at Wisp Resort, the Mid-Atlantic's premiere ski resort, Deep Creek is a true, year round destination. Learn to fly-fish at Streams and Dreams, dip a paddle at Adventure Sports Center International or on the Youghiogheny, or marvel at the craftsmanship of master artisans at the Simon Pearce Glass Blowing Workshop.
1
Hit the Slopes at Wisp Resort
Karlo Gesner Photography
Wisp's terrain park and 34 slopes, groomed to perfection, can challenge the serious skier or snowboarder or welcome a first-time newbie. If bombing down the slopes isn't your thing, Wisp is still the perfect winter wonderland with cross-country skiing, snowshoeing and the thrilling Mountain Coaster open year-round.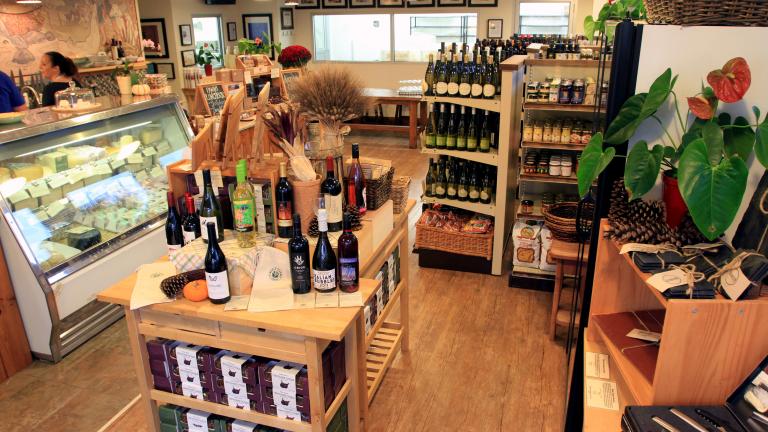 Garrett County Chamber of Commerce
Yes, that is correct, and you have to visit Accident to find how Accident got its name. Your stop will include the Moon Shadow Café for a local pairing of Farm Fresh produce and goat cheese from Firefly Farms. Walk across the street to Firefly Farms & Creamery, talk to the cheese makers and discover how their handmade goat cheeses have become world-renowned. A visit from the Deep Creek Lavender Farm will show you how to grow and use lavender for First Aid, cooking and much more.
3
Go Boating on Deep Creek Lake
Maryland Office of Tourism
Feeling the need for speed? Rent a jet ski or a speedboat for wakeboarding. Looking for an unusual spot for a picnic? Take the family out on a patio boat for 360-degree lake views. Craving serenity? Canoe, kayak or rent a sailboat to enjoy the lake's 3,900 acres of cool, clean water.  
4
Visit the Simon Pearce Glassblowing Workshop
Marvel at their traditional craftsmanship and cutting-edge artistry as Simon Pearce's artisans meld fire, sand, air and skill to create unique expressions of art in glass. Take home functional treasures and objects of mind-boggling beauty from the Simon Pearce Factory Outlet & Glassblowing Workshop.
5
See Where History Lives at Spruce Forest Artisan Village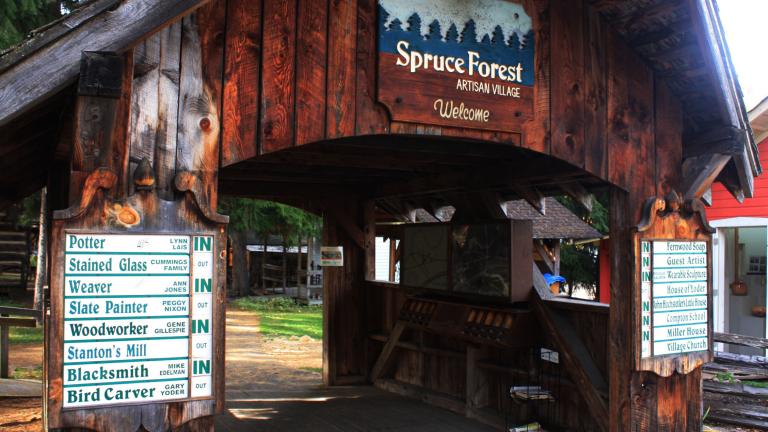 Sarah Duck, Garrett County Chamber of Commerce
When contemplating your ideal getaway, does a river run through it? If so, Maryland Mountains Fly Fishing is the perfect resource for you. Their expert guides have tips for the seasoned fly-caster and comprehensive lessons for beginners. Lose yourself to the sound of rippling waters, the swish of line, and the splash of a monster trout.
7
Run the Rapids of the Youghiogheny River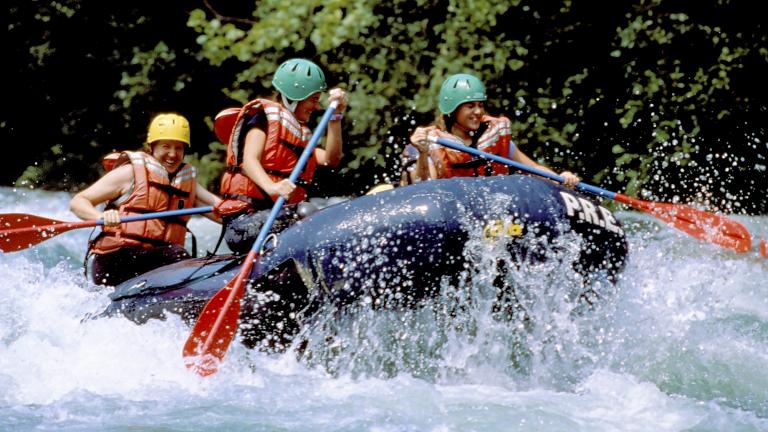 For hardcore river-runners, the names "Top Yough" and "Upper Yough" are the stuff of legend. Top Yough runs 3 miles from Swallow Falls to the infamous Suckhole and is some of the gnarliest class IV and V rapids around. "Upper Yough" is 10 miles with some leisurely class IIIs, but the run from Wait Rock to the drop into the Gap Falls pool is classic class V insanity. 
8
Hike or Bike the Eastern Continental Divide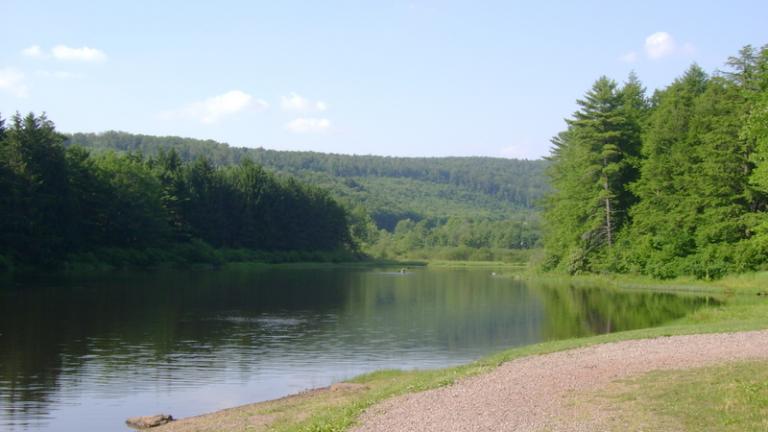 Whether its rail trails or single-track, a family walk or an overland adventure you're after, the beautiful trails of Garrett County have it all. Trace the Eastern Continental Divide where it splits Big Savage Mountain to the east and Meadow Mountain on the west in idyllic New Germany State Park, just one of the six state parks that cover a fifth of the county. 
9
Experience the Extreme at Adventure Sports Center International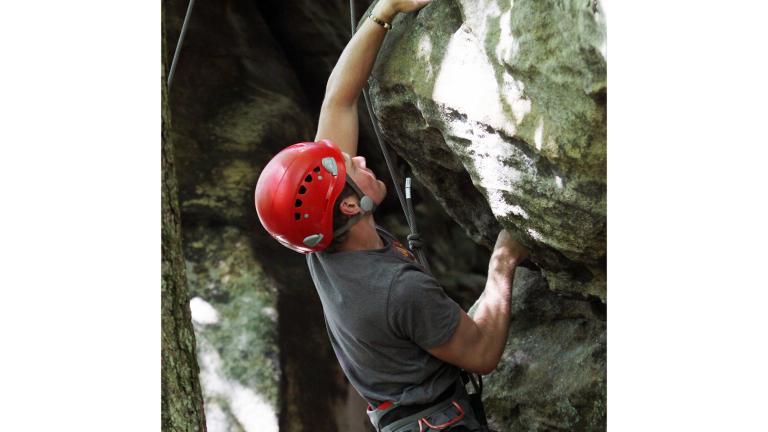 Garrett Chamber
Home of the only mountaintop recirculating whitewater course in the world, Adventure Sports Center International (ASCI) lets you dip a paddle in a controlled environment with rapids ranging from Class II to IV. Prefer to get vertical? Try rock climbing and rappelling on their natural formations. 
10
Celebrate Fall at the Autumn Glory Festival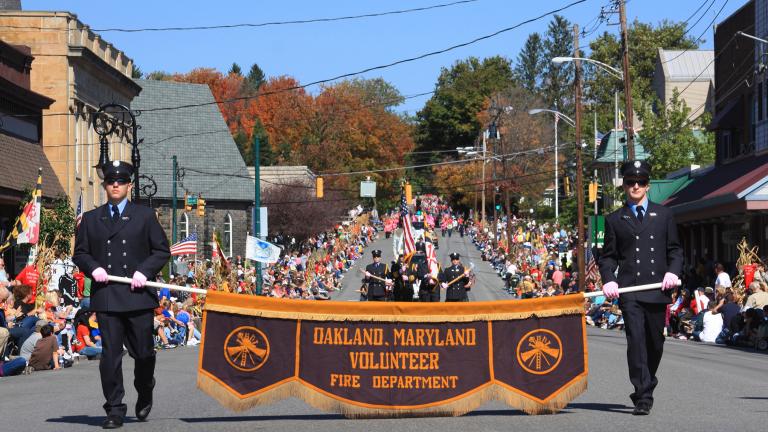 Garrett County Chamber of Commerce
Travel & Leisure named Oakland the number one spot in the country to see the fall foliage, and there's no better time than during the Autumn Glory Festival, MSN.com's number one fall festival. This five-day celebration combines parades, crafts, music and the dazzling riot of fall colors for a perfect getaway.