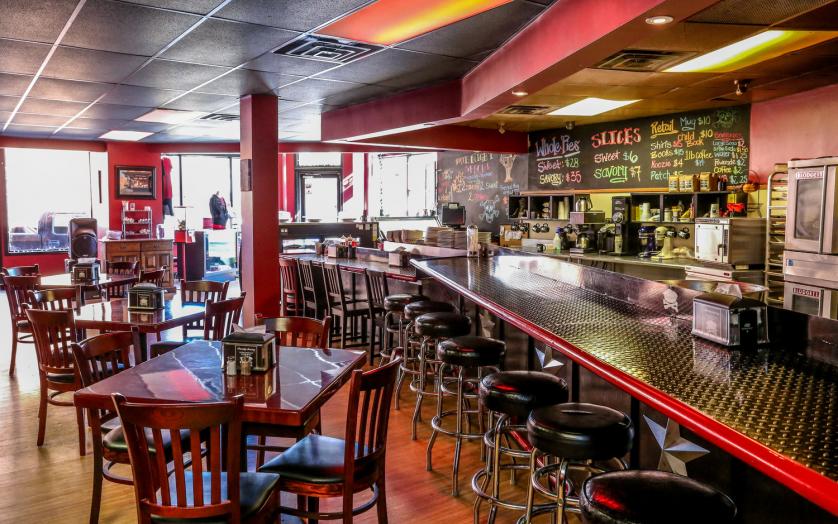 Dangerously Delicious Pies
Maryland Restaurants and Food Featured on Television
There's no shortage of TV stars on Maryland's restaurant scene.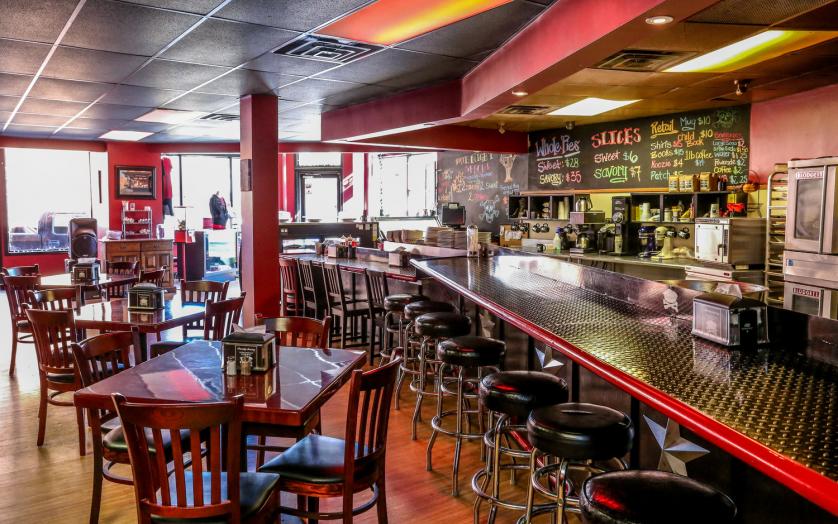 Dangerously Delicious Pies
The Original Boardwalk Fries: Thrasher's French Fries
Few things evoke summer in Maryland more powerfully than the particular cocktail of sensations one experiences "downy ocean"— hot sand and cool waves, the clamor of crowds and carnival rides muted by the briny breeze, the scent of suntan lotion and...malt vinegar? A boardwalk mainstay, Thrasher's French Fries has built a fervent following (evidenced by its perpetually long lines and countless imitators) on the humble french fry, elevated to golden crisp perfection and dressed with malt vinegar and Old Bay—no ketchup, thank you very much.
Regal and Exotic: Ambassador Dining Room
Though there are many fine Indian restaurants in Baltimore, arguably none approach the level of sophistication and service found here. The beautifully plated food is authentic Northern Indian and the atmosphere is elegant British Colonial. In warmer months, dine outdoors on the lush garden patio.
Truly and Uniquely Maryland: Stuffed Ham at Chaptico Market & Deli and W.J. Dent & Sons
Stuffed ham is so highly regionalized even most Marylanders outside of St. Mary's County have never heard of it. Just a few places still serve the delicacy that starts as a cured ham (long a specialty of this region), scored deeply and stuffed with a spicy mixture of greens such as kale or watercress. It's prized as a holiday centerpiece and is also delicious sliced on a sandwich.
East (Africa) Meets East (Coast): Swahili Village
The Capital Region of Maryland boasts one of the largest Kenyan populations in the nation, a boon for foodies seeking authentic East African cuisine. Specializing in grilled meats, fiery curries and stews, and excellent chapatis, Swahili Village has become a hub of Kenyan culture as well, often hosting luminaries and celebrities from back home.
Rock and Roll...Out the Dough: Dangerously Delicious Pies
Before he ever appeared on TV, Rodney Henry's pie shops had already carved out a niche in the local food scene with eclectic combinations of high-quality ingredients, both sweet and savory (encased in a flaky crust, of course). And even before that, Henry was known for his musical abilities, serving as front man for Baltimore-based band "Glenmont Popes" and selling pies as he toured with the band. But it was the combination of these seemingly disparate pursuits that landed him in the final round of Food Network Star Season 9. Having finished runner-up, his own show was not to be. But his rocker persona and, more importantly, his formidable cooking skills have helped him expand his pie empire in Maryland and beyond.
Express Ticket to Flavortown: G and A Restaurant, DiPasquale's, Swallow at the Hollow and Blue Moon Café
Everyone loves to root for the underdog, so it's especially intriguing when places that are off the beaten path get some time in the sun, like these four restaurants featured on Guy Fieri's Diners, Drive-Ins and Dives. Right on the main drag of an East Baltimore neighborhood yet still easy to miss, G and A has been serving classic diner-style fare for nearly 90 years, but is best known for its Coney Island hot dogs and Coney burgers. Nearby DiPasquale's has been in operation for even longer, to this day operating as a grocery offering Italian specialty, prepared items and wine, as well as a full-service restaurant featuring house-cured meats, brick oven pizza, and possibly the best sandwiches around (thanks in no small part to its excellent fresh-baked bread). 
Swallow at the Hollow, long known for reasonable prices and a congenial vibe, had begun to outlive the vintage coolness it enjoyed a decade ago. Fortunately, a change in ownership has led to a gradual improvement of the menu that now features updated versions of classic bar food. Meanwhile, the crowds that gather every morning in front of the tiny Blue Moon Café had all but precluded locals from even attempting to satisfy their breakfast cravings. A recently opened second location has improved the situation, allowing better access to over-the-top dishes like Cap'n Crunch French toast and the justifiably famous hash browns.