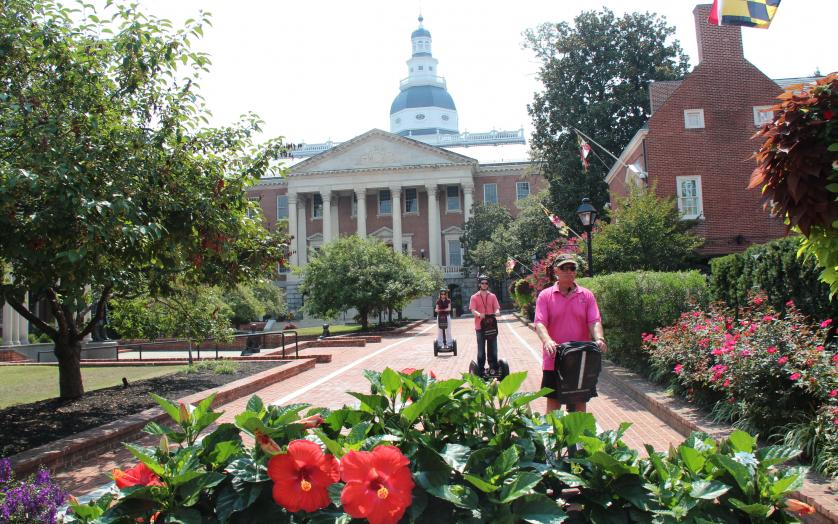 Annapolis by Land & Sea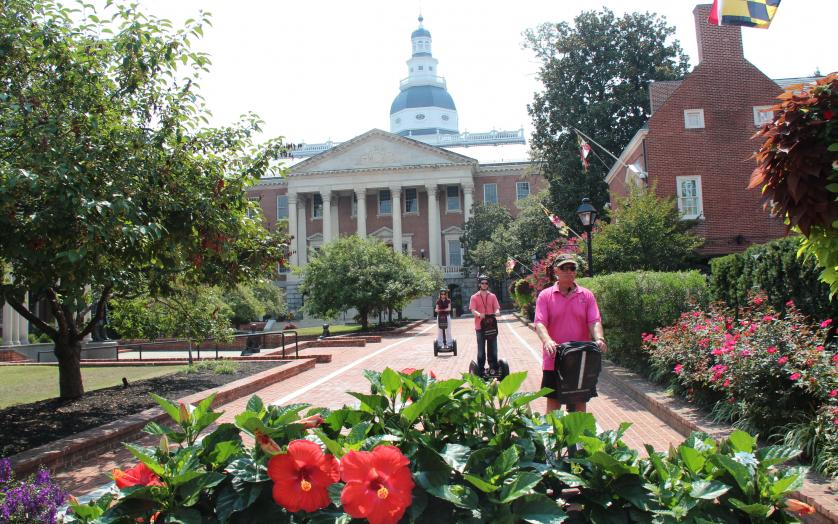 Let an Annapolis Tours by Watermark attired guide take you back to the 18th century. Your guide will lead you through the Old Senate Chamber, in the Maryland State Capital Building, where in 1783 George Washington resigned as Commander-in-Chief. Continuing through the historic area, on your way to the U.S. Naval Academy (USNA), you pass many 18th-century mansions and learn about the significance of their architecture.  In the shadows of these buildings, your guide will share with you some history of the famous statesmen who built these magnificent structures.
Travel through the gates of the United States Naval Academy , founded in 1845, and home to 4,000 of our country's future naval leaders.  As you tour this beautiful campus, you will experience the sense of military tradition and heritage everywhere. Your visit will include the Naval Chapel, the Crypt of John Paul Jones and Bancroft Hall. During the academic year, you many view the Noon Meal Formation of the midshipmen; weather and schedule permitting. Plan to eat at the Drydock Restaurant, the sandwich shop favorite of the midshipmen.
Take a Watermark Cruise in the afternoon to see the shores of the USNA and Annapolis Harbor.   Enjoy getting on the water and catching a glimpse of the Chesapeake Bay Bridge. This 40-minute cruise is the perfect ending to a day in Annapolis.
Watermark
Tel: 410-268-7601
[email protected]