Maryland Showcases Buy Local This Season
With the summer travel season underway, Maryland is showcasing hundreds of ways residents and visitors alike can support local businesses while enjoying everything from fresh farm produce to locally-brewed beers, artisan cheeses and world-class seafood.
"Buying local resonates with Marylanders, but also to those who visit the state over the summer months," says Margot Amelia, executive director of the Maryland Office of Tourism. "Travelers are looking for an authentic Maryland experience, and when they buy local wine, beer and produce or enjoy freshly caught seafood, they experience the best of what Maryland has to offer."
Maryland's annual Buy Local Challenge will take place July 19-27. Participants pledge to eat at least one locally farm-grown food each day during the challenge week. The Southern Maryland Agricultural Development Commission established the Challenge seven years ago to promote good health and support the local economy.
Superintendent at Harriet Tubman Underground Railroad National Monument Named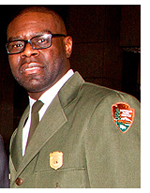 Robert T. Parker, a 14-year veteran of the National Park Service, has been named as superintendent of Harriet Tubman Underground Railroad National Monument by Northeast Regional Director Mike Caldwell. Parker has most recently served as the superintendent of the Charles Young Buffalo Soldier National Monument in Ohio.
"Robert has tremendous partnership skills and has been involved with the start-up of several other national park units," noted Caldwell. "His academic background and hands-on experience represent a unique combination of skills that will be perfect for the success of the Harriet Tubman Underground Railroad National Monument, and the National Underground Railroad Network to Freedom Program."
Established by Presidential Proclamation on March 25, 2013, Harriet Tubman Underground Railroad National Monument commemorates the life of the most famous conductor on the Underground Railroad, a fearless woman who enabled many enslaved people to emancipate themselves and escape to freedom in the North. The new national monument is located on Maryland's Eastern Shore and includes large sections of landscapes that are significant to Tubman's early life in Dorchester County and evocative of her life as an enslaved person and conductor of the Underground Railroad.


Two NEA Fellowships awarded to Maryland Artists
National Endowment for the Arts (NEA) Chairman Jane Chu recently announced that two of the 2014 recipients of the NEA National Heritage Fellowships are The Singing and Praying Bands of Maryland and Delaware and The Holmes Brothers, a blues, gospel, and R&B band.
"We congratulate both recipients for their significant contributions to the cultural and artistic fabric of our state and country," said Theresa Colvin, executive director of the Maryland State Arts Council (MSAC). We are honored to know and support these artists through Maryland Traditions, our statewide folklife program."
Watch The Singing and Praying Bands of Maryland and Delaware Perform at Common Ground on the Hill Festival.


Recipients of Touring Grants Announced
Thirty-one organizations have been selected to receive Maryland State Arts Council (MSAC) Maryland Touring Grants, which total more than $63,000.
Each granted organization will provide matching funds to present an artist from the MSAC's Maryland Performing Artist Touring Roster, a vetted list of 59 Maryland-based musicians and dancers. "The Maryland Touring Grant and its accompanying Maryland Touring Roster generate booking opportunities for artists," said Amy Grossmann, program director, MSAC. "But arts organizations also benefit from the opportunity to enhance their programs, and of course, Maryland citizens get to enjoy world-class performers in their communities."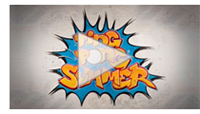 Ping Pong Summer heads to Ireland
Ping Pong Summer, the "love letter to Ocean City vacations" will be screening at the 26th annual Galway Film Festival in Ireland this month. The film which filmed in Ocean City and stars Susan Sarandon is now available on-demand and on i-tunes. For more information about the film go to www.facebook.com/pingpongsummer.
MyDBED video features Tourism


Margot Amelia, executive director, Office of Tourism Development, shares an update on the State's most recent visitor numbers, the latest campaign in Washington, DC, and Maryland's star-spangled summer.
Build Buzz With Ticket Tuesday
Want to showcase your attraction or bring attention to an upcoming event? Partner with the Office of Tourism to bring Maryland's social media fans to your door. The Office of Tourism hosts weekly "Ticket Tuesday" giveaways on its social media platforms, offering fans and followers the opportunity to win entry to Maryland events and attractions. During the week of the giveaway, the event is promoted to more than 45,000 fans and supporters of Maryland tourism across Facebook, Google+, and Twitter. The giveaways generate buzz for events, remind audiences about great attractions, and encourage users to make plans and purchase tickets if they are not the winners. If you would like to participate in Ticket Tuesday by donating event or attraction tickets, contact Leland Strott, Social and Digital Products Coordinator at lstrott@visitmaryland.org for more information.
Maryland Minute
On CBS radio stations in Baltimore and Washington, D.C. plus WBAL-AM, Margot Amelia is featured in the weekly Maryland Minute. This week's version highlights events for this upcoming weekend.
Fort!Flag!Fire! generates media Mentions:
Calling all filmmakers!
The 29 Days Later Film Project, now in its sixth year, is seeking filmmakers to compete in a nearly month-long competition that features more than $1,000 in cash and prizes. Teams must use a prop that is distributed at kick off and create a film between 4 and 9 minutes long in 29 days. The local project, which kicks off in Baltimore on July 16 at 7 pm, had 30+ teams compete last year with more than 350 people attending the screenings. This year's screenings will be on September 4 and 5 at the Creative Alliance in Baltimore. To participate or learn more, visit 29dayslater.com.
STAR-SPANGLED SPECTACULAR COMMUNICATIONS TEAM MEETING
July 23, 10 – 11:30 am
Maryland Historical Society
At this meeting you will learn about communications opportunities during Star-Spangled Spectacular, including the Media Room and the Social Media Command Center. Please RSVP by July 18th to Jill Feinberg. Free onsite parking is available at MdHS, but it is limited. The lot entrance is off W. Monument Street. Street parking and garage parking is available nearby.
Capital Region USA Goes Global



The 2015 International Marketing Summit is a great opportunity to learn about international marketing trends and opportunities, emerging markets and grant programs that can extend your budget. The summit will be at National Harbor on August 20. Registration is open and the fee includes program handouts, lunch, networking opportunities, a prize drawing and a coupon booklet for Tanger Outlets to enjoy after the summit is over!