25
25 Music Experiences in Maryland
From grand theaters that seat thousands to a local vineyard or church, there's no shortage of great musical venues in Maryland.
Share your music experiences with us on social media using #MarylandMusic, and make sure to check out Maryland's events calendar for great events across the state.
View Entire List
Photo By: Visit Annapolis
1

Rams Head

Rams Head on Stage, in the heart of downtown Annapolis, is a lively spot that is part music venue, part restaurant, part brewery. See well-known acts in an intimate setting while sampling the tavern's wide-ranging menu, house-brewed beers and specialty cocktails.
Rams Head Live, in Baltimore's Inner Harbor brings Baltimore country, punk, rock, blues, DJ and acoustic artists all under one eclectic roof.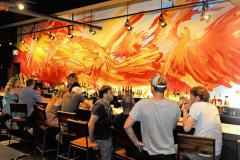 Photo By: Creative Alliance
2

Creative Alliance, Baltimore

For a musical experience that pushes the limits of art, visit this multi-purpose art center in the heart of Baltimore's Highlandtown neighborhood. The Creative Alliance welcomes a wide range of performers from Irish acoustic and reggae to Klezmer music and Zydeco. They've even put on a War of 1812 rock opera, so you're bound to find something you'll love!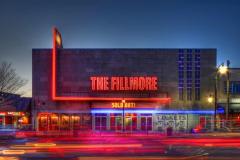 Photo By: The Fillmore, Silver Spring
3

The Fillmore, Silver Spring

This gorgeous, 2,000-seat theater still maintains an intimate feel that keeps the audience close to the music. With a lush bar and lounge area, the Fillmore hosts big name acts in a cool, funky space in the heart of Silver Spring's bustling entertainment district.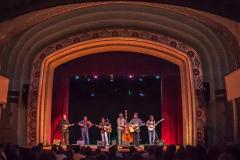 Photo By: Avalon Foundation
4

Avalon Foundation, Easton

The Avalon Foundation, the largest arts organization on the Eastern Shore, includes the wonderfully restored Art Deco Avalon Theatre. This 400-seat venue hosts a variety of events including live transmissions of the Metropolitan Opera from New York City's Lincoln Center. The Foundation also features the Stoltz Listening Room, a 60-seat venue for cabaret-style performances.