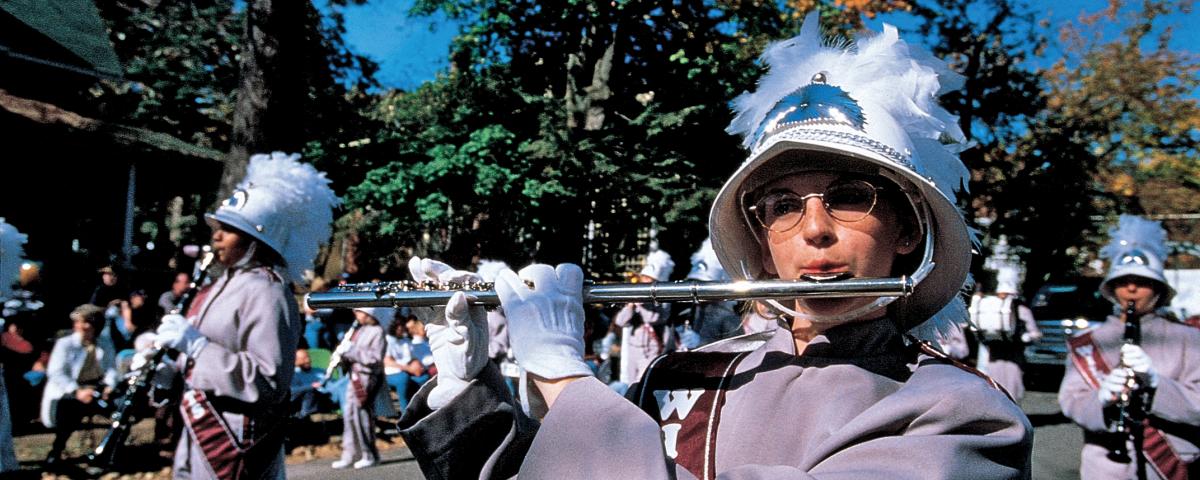 13
Favorite Fall Events
Check out these vibrant fall festivals and events celebrating books, food & drink, and fall fun.
View Entire List
Photo By: USAF Thunderbirds
1

Maryland Fleet Week & Air Show Baltimore

October 3-9, 2018
Maryland Fleet Week and Air Show Baltimore celebrates the rich maritime traditions of the Chesapeake Bay and the contributions of Marylanders to the defense of the nation. The USAF Thunderbirds' jets and other aircraft will be on display on the Martin State Airport tarmac and in the skies over Fort McHenry and Middle Branch on October 6 & 7 while U.S., Canadian and British navy vessels will be ready for boarding visitors in the Inner Harbor, Fells Point and Locust Point throughout the week and weekend.
More info...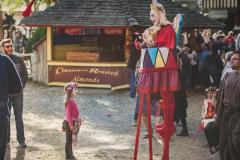 Photo By: Michael Leubecker
2

Maryland Renaissance Festival, Crownsville

August 25 - October 21, 2018 (weekends)
Maryland Renaissance Festival re-creates a 16th-century English Tudor village in the era of William Shakespeare and Henry VIII. Renn Fest pays homage to the era with live performances,  jousting, and meandering street acts which include a fire-eater, jugglers, magicians and enchanting  Renaissance music.

Enjoy a variety of food (must try the turkey leg) and explore a unique world of crafts and artistry featuring glass-blown creations, stained glass, jewelry, pottery, wood-works, leatherwork and clothing.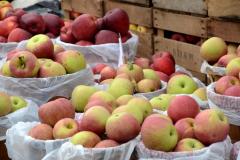 3

Darlington Apple Festival

October 6, 2018
Darlington Apple Festival is a popular annual one-day event in the quaint village of Darlington, Featuring apples, pumpkins, mums, crafts, entertainment, art, country market, refreshments and more!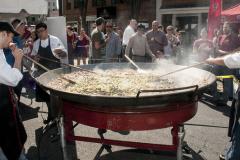 4

Taste of Bethesda

October 6, 2018
Bethesda's famous food and music festival brings 60 restaurants and five stages of entertainment to Bethesda's Woodmont Triangle. Each year, more than 40,000 attendees sample the delicious restaurants, enjoy the live entertainment and visit the kid's corner for face painting and arts & crafts.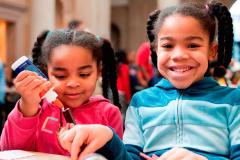 Photo By: Baltimore Museum of Art
5

Free Fall Baltimore

October 1-31, 2018
Free Fall Baltimore is a citywide arts celebration offering hundreds of free arts and cultural activities at participating venues throughout Baltimore.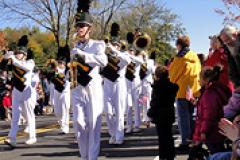 Photo By: St. Mary's County Tourism
6

Salute to Veterans

November 2018
November is Maryland Veterans Appreciation Month. If you are a veteran residing in Maryland, visit your closest Welcome Center to see military-focused exhibits and present your veteran ID to get a Veterans Passport. The passport will allow you to enjoy unique experiences and discounts throughout the state during November. Use #MDVeteransMonth to upload photos of you enjoying your passport privileges. Thank you for your service!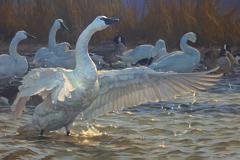 Photo By: Julia Rogers
7

Waterfowl Festival, Easton

November 9-11, 2018
A wildlife art and sportmans expo, providing the ultimate experience for sporting and outdoor enthusiasts. Join in the celebration of Maryland's sporting heritage and Eastern Shore food, drink and fun!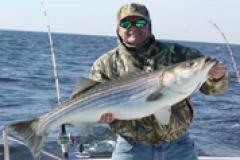 Photo By: Bill Miles
8

Chesapeake Bay Fall Classic Rockfish Tournament

November 16-18, 2018
Thousands of recreational and professional anglers from Maine to North Carolina will be making their way to Maryland to compete for top honors and a chance at some big money in this year's Chesapeake Bay Fall Classic, the Bay's largest fall rockfish tournament. With over 250 boats and 1,500 anglers regularly competing, the prizes and competition is larger than ever.
Sandy Point State Park
Annapolis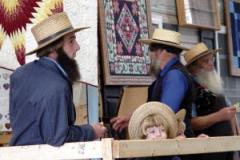 Photo By: Visit St. Mary's County, Maryland
9

Amish Quilt Auction

November 17, 2018
St. Mary's is proud of its Amish heritage. Be part of the tradition at the annual quilt auction in Mechanicsville.  Bid on beautiful Amish-made quilts and other gorgeous hand-stitched items at this traditional Amish Auction.  The annual auction features smaller hand-sewn items plus wonderful baked goods and delicious home-made soup.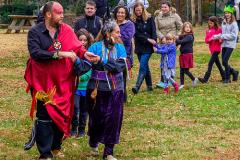 Photo By: PiscatawayIndians.com
10

American Indian Heritage Day - Edgewater

November 23, 2018
The Cedarville Band of Piscataway Indians returns to London Town for the annual celebration of native peoples. Join in a dance, talk with an elder, and enjoy the state holiday alongside the Piscataway.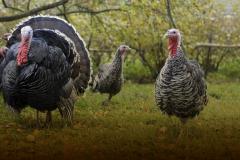 11

Thanksgiving Events and Things to Do

Over the river and through the woods…  Let's make memories, and perhaps start a new family tradition, at these Thanksgiving oriented events in Maryland.
More info...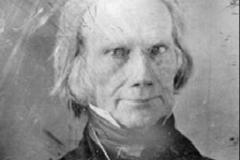 Photo By: Ghost Tours of Frederick
12

Ghost Tours & Haunted Attractions

Fall 2018
If you enjoy being creeped-out ... you will love the alleyways of old Annapolis and the  frontier graves of Frederick. The Old Line State has spent nearly 400 years collecting her ghosts. Those restless spirits are out there, waiting for YOU.
More info....