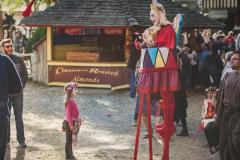 Photo By: Michael Leubecker
1

Maryland Renaissance Festival, Crownsville

Through October 20, 2019 (weekends)
Maryland Renaissance Festival re-creates a 16th-century English Tudor village in the era of William Shakespeare and Henry VIII. Renn Fest pays homage to the era with live performances,  jousting, and meandering street acts which include a fire-eater, jugglers, magicians and enchanting Renaissance music.

Enjoy a variety of food (must try the turkey leg) and explore a unique world of crafts and artistry featuring glass-blown creations, stained glass, jewelry, pottery, wood-works, leatherwork and clothing.
2

Underground Railroad Month

 September is International Underground Railroad Month and Maryland is recognized as the most powerful destination for authentic Underground Railroad history in the world. Discover more about those involved in the Underground Railroad, including Maryland's courageous Harriet Tubman, the brilliant orator Frederick Douglass, and thousands of freedom seekers.
More info....
3

Maryland Wine Festival, Westminster

September 21-22, 2019
This event at the Carroll County Farm Museum has grown from an informal gathering on a local farm to a hub for local wineries to showcase their products to nearly 25,000 attendees. Enjoy food, music, artisan vendors and winemaking demonstrations. Take an educational seminar and learn the ins and outs of wine tasting. Feeling adventurous? Participate in the Amateur Wine Judging.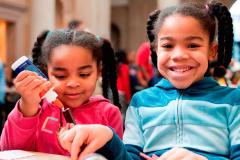 Photo By: Baltimore Museum of Art
4

Free Fall Baltimore

October 1-31, 2019
Free Fall Baltimore is a citywide arts celebration offering hundreds of free arts and cultural activities at participating venues throughout Baltimore.