26
25+ Top Maryland Attractions
When we say Maryland's got it all, we do mean all—our list of top attractions include diverse terrain and natural splendors; naval and space facilities; museums and historic sites; wild horses and gardens; theme parks and casinos; music and film; sports and resorts; eclectic shopping and cutting-edge dining. Pick one of these top things to see and do—or see how many you can do all in one trip. Now get out there and start doing!
View Entire List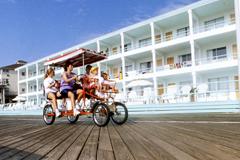 Ocean City Boardwalk
It's not cliché, it's fact: there's something for everyone to do on vacation in Ocean City, bounded by the Atlantic Ocean on one side and the Chesapeake Bay on the other. Thrilling amusement rides, peaceful sunsets over the Bay, fresh steamed crabs, fireworks, surfing, fishing... no matter what you're looking for in a vacation, whether it's adventure or relaxation, you're bound to find it by heading straight for the boardwalk in OC.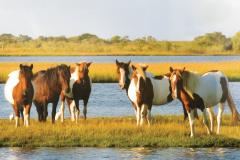 Assateague Island
Just a short hop from Ocean City but seemingly a world away lie the beautiful beaches and lovely nature walks of Assateague, where the wild horses of Assateague Island National Seashore roam. They're all over the place—literally just wandering around—but don't take our word for it: you have to see it to believe it.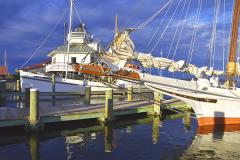 Image Credit: CBMM
Chesapeake Bay Maritime Museum
This museum in charming St. Michaels has a huge collection of work and pleasure boats in and out of the water. Visit the working shipyard, spend the night at the historic 1879 lighthouse, and learn all about the lives and trade of Chesapeake Bay watermen through the museum's unique collection of indigenous watercraft.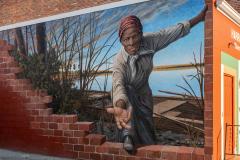 Image Credit: Jill Jasuta