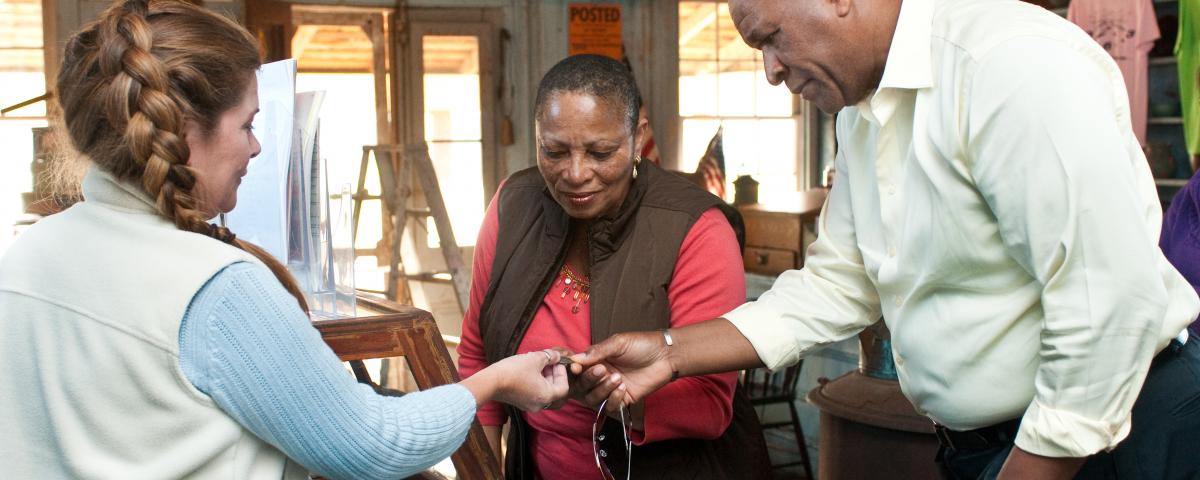 11
Discover Maryland's African-American History
From the site of Frederick Douglass' escape at Baltimore's President Street Station to hidden locales of the Underground Railroad, discover Maryland's significant role in America's struggle for equality. Trace the story of freedom on historic byways across scenic Maryland landscapes.
View Entire List
1

Frederick Douglass Driving Tour, Eastern Shore, Annapolis and Baltimore

Regarded as one of America's most prominent and influential orators, abolitionists, statesmen and chroniclers of the slavery experience, Frederick Douglass was born on a farm on the Eastern Shore. Discover the real Frederick Douglass in the places that shaped him on a driving tour that starts on the Eastern Shore and takes you through Annapolis and Baltimore.
More info....
Image Credit: Courtesy of Jane Yoon
2

The Reginald F. Lewis Museum, Baltimore

The museum's permanent collection is a gateway to the history and living culture of Maryland's African Americans. The collection includes art, artifacts, textiles, material culture, photographs, rare books and other items. Some of the largest collections focus on African American military experience, early American jazz recordings, and Maryland community history.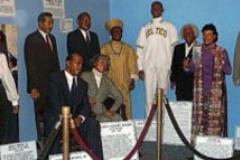 3

National Great Blacks in Wax Museum, Baltimore

The National Great Blacks In Wax Museum is among the nation's most dynamic cultural and educational institutions. Because it is a wax museum committed solely to the study and preservation of African American history, it is also among the most unique. Life-size, life-like wax figures highlight historical and contemporary personalities of African ancestry. Harriet Tubman, Benjamin Banneker. Billie Holiday, and other national figures, chronicle the history of African people from around the globe. The replica of a slave ship complete with Middle Passage history is among one of the most stirring experiences anywhere.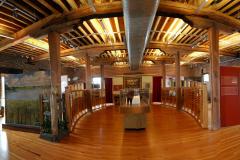 4

Frederick Douglass-Isaac Myers Maritime Park, Baltimore

This waterfront museum in Baltimore's Fells Point neighborhood showcases the lives of Maryland natives Frederick Douglass and Isaac Myers, important contributors in African-American maritime history. Through a self-guided tour you'll learn about Douglass's time working on the docks as an enslaved child before escaping to freedom in New York, and about Myers, a free-born African-American labor leader and one of the founders of the Chesapeake Marine Railway and Dry Dock Company.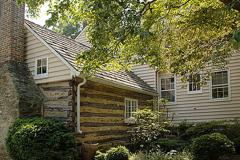 Image Credit: Montgomery Parks
5

Josiah Henson Park, North Bethesda

Visit this site where Reverend Henson lived and worked until he escaped slavery to Canada, established a community for fugitive slaves and continued to work as a "conductor" on the Underground Railroad. His true-life stories inspired Harriet Beecher Stowe's ground-breaking book Uncle Tom's Cabin.
Image Credit: Montgomery Parks
6

Oakley Cabin African American Museum and Park, Olney

From 1880-1920, this living-history museum on a two-acre tract of land served as the center of an African-American roadside community that housed both black and white residents who sold produce and handmade items to travelers. Today, furnishings depict the various stages of its history, and artifacts that were excavated onsite are also on display.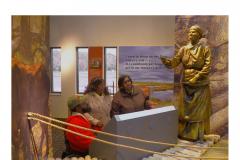 7

Explore Maryland's Underground Railroad Network to Freedom

Hidden in Maryland's landscapes are the stories of hundreds of freedom seekers who risked their lives to escape slavery. Full of courage and inspiration, more people successfully fled from bondage in Maryland than from any other state.
More info...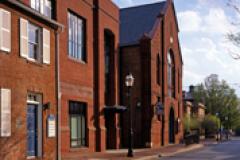 Image Credit: Banneker Douglass Museum
8

Banneker-Douglass Museum, Annapolis

The Official State of Maryland Museum of African American heritage provides exhibits and collections that improve the understanding and appreciation of America's rich cultural diversity.  The Permanent Exhibit, "Deep Roots, Rising Waters: A Celebration of African Americans in Maryland," provides an overview of African American history in Maryland from 1633 through present day. Visit and discover how African Americans throughout Maryland made lasting changes affecting all Americans.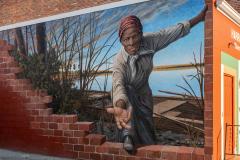 Image Credit: Jill Jasuta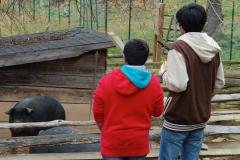 Image Credit: Heritage Montgomery
10

Button Farm, Germantown

When preparing for Beloved, Oprah toured Germantown's Button Farm, a living-history center that transports visitors to an 18th-century plantation and the heroic journey of the Underground Railroad. Learn what it might have been like to escape, survive in the woods and elude slave trackers, or help with plantation-era chores, walk through an authentic 19th-century garden and see heritage livestock.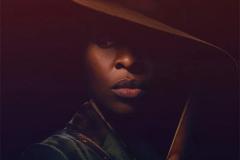 Image Credit: Focus Features
11

HARRIET

To be released in theatres on November 1, 2019

Focus Features describes the film: "Based on the thrilling and inspirational life of an iconic American freedom fighter, HARRIET tells the extraordinary tale of Harriet Tubman's escape from slavery and transformation into one of America's greatest heroes. Her courage, ingenuity, and tenacity freed hundreds of slaves and changed the course of history."