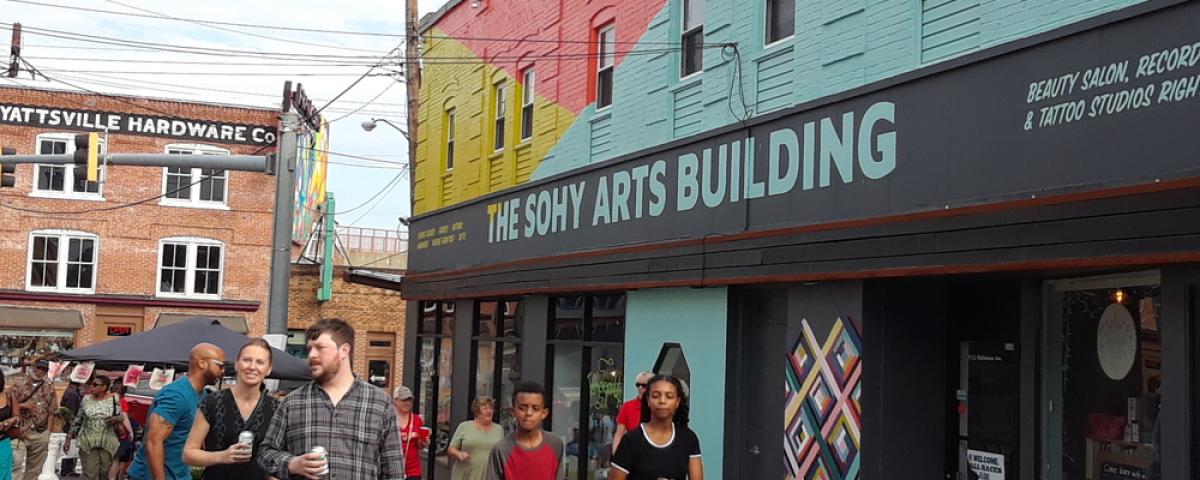 10
Hyattsville
Hyattsville is one of those small hidden gems of a town that invites lingering. The city welcomes families for biking, running and walking, along with a dash of history. Artists have taken note of the wonderful character of the downtown buildings and turned many into studios, learning spaces and inviting restaurants and spots for relaxing.
View Entire List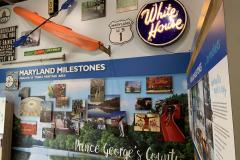 Image Credit: Grace Davenport/ATHA
Annelie & Soren Ebbeler Maryland Milestones Heritage Center
This Heritage Center is a starting and connecting point for visitors and residents to explore the Anacostia Trails Heritage Area. The exhibit space tells the story of the communities within the region as well as showcases rotating art exhibits by local artists that speaks to the heritage of the area. The Heritage Center is located within the Pyramid Atlantic Art Center.
Image Credit: Grace Davenport/ATHA
Pyramid Atlantic Art Center
Pyramid Atlantic is a non-profit contemporary art center located in a former church-turned-theatre. They foster the creative disciplines of papermaking, printmaking, and book arts within a collaborative community. Pyramid Atlantic offers workshops, exhibits, and a gift shop.
Image Credit: Grace Davenport/ATHA
Vigilante Coffee
This coffee shop partners with global coffee bean farmers and is housed in the former Model T garage. Vigilante often provides craft coffee classes on different topics.
Image Credit: Grace Davenport/ATHA
Franklin's Restaurant, Brewery, and General Store
In the 1880s, this building served as a blacksmith and carriage shop. From 1910-1992, the building served as the Hyattsville Hardware Company. Now, it continues to serve the public as a restaurant, brewery, and general store. Grab a bite to eat of seasonal, locally sourced food, and sip one of the 11 beers on tap or house-made root beer. Since 2007, Franklin's has won 74 medals at different beer competitions. After that, browse through the beer, wine, gourmet groceries, candy, hot sauces, toys, and tchotchkes available at the general store.