10
10 Things to Do in Annapolis
Known as the "Sailing Capital of the U.S." and home to the U.S. Naval Academy
Annapolis's maritime heritage combined with its cosmopolitan flair create a destination unlike any other. Explore the sites via water or land with boat and walking tours. Don't miss the Annapolis Oyster Roast & Sock Burning. A tradition each March 21 since 1978, guests come out of hibernation to burn their old winter socks and ceremoniously welcome spring with live music, oysters, libations and a whole lot of barefoot fun!
View Entire List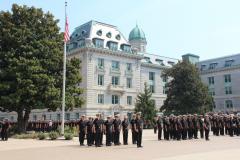 Image Credit: Visit Annapolis
Tour the U.S. Naval Academy
Since 1845, the Academy has been educating the officers of the United States Navy, and the Academy campus is steeped in that history and culture. Highlights include the United States Naval Academy Museum and the beautiful domed chapel that holds the ornate crypt of John Paul Jones, father of the U.S. Navy.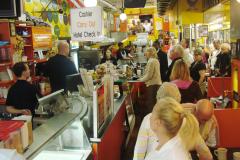 Image Credit: Visit Annapolis
Have a Nosh at Chick & Ruth's Delly
Since opening its doors on Main Street in 1965, Chick & Ruth's Delly has been a favorite for midshipmen, governors, locals and tourists alike—it's an Annapolis institution. Come early to enjoy a hearty breakfast and take part in the daily Pledge of Allegiance, recited every morning –it's a Chick & Ruth's tradition (8:30 AM on weekdays, 9:30 AM on weekends).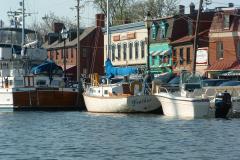 If You've Got It, Flaunt It on Ego Alley
If you've got a boat to show off, cruise to Ego Alley, a narrow waterway in the heart of historic downtown Annapolis. Once you arrive, or if you're just there to watch, stop in for a bite and a classic rum cocktail at Pusser's Caribbean Grill. With dockside seating right on Ego Alley, it's prime real estate for taking in the yachts.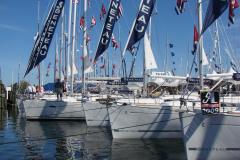 United States Sailboat Show
Sailors come from all over the world to experience the largest and oldest in-water sailboat show on Earth. The Annapolis Dock becomes a showplace for the most beautiful and exotic boats in the world, and they're worth seeing whether you're shopping or just dreaming.