1

The Baltimore Museum of Art

The Baltimore Museum of Art celebrates female-identifying artists and leaders with a year of special exhibitions inspired by the Centennial of Woman's right to vote.  Among the "By Their Creative Force:  American Women Modernists" exhibitions include works by Georgia O'Keefe, Jo Small, and Mickalene Thomas, who is turning the museum into a living room for Baltimore.  Also, shows will include African Women and the Art of Identity, 20th Century studio craft and African Art and Matrilineage. 
---
More about Baltimore Museum of Art
---
Type:
Visual Arts
---
Location:
10 Art Museum Dr
Baltimore, MD 21218
443-573-1700
---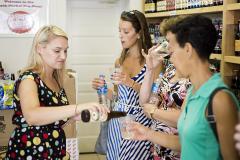 Image Credit: Travis S. Pratt
2

Woman in Frederick Tour

Celebrate the Year of the Woman in Frederick with a tour of prominent sites that wouldn't exist without some extraordinary women! 
More info...
Image Credit: Washington County Historical Society
3

Fashion for Fighting - The Role of Clothing in the Women's Rights Movement, Washington County Historical Society

Through March 31, 2020
In just over 20 years, American women went from wearing corsets, heavy skirts, and layers of petticoats to donning pants and knee-length dresses. What sparked this major change in fashion? The role of clothing – and the lengths to which women would go to defend their choices – is explored in this new exhibit. Learn about the social changes that prompted these fashion changes, and what that meant for the women's rights movement throughout the 20th century. 


This is one of four new exhibits the Washington County Historical Society presents at The Miller House Museum in 2020 that focus on the 100th anniversary of women's suffrage in America.  Please check website for dates and hours.
---
More about Fashion for Fighting: The Role of Clothing in the Women's Rights Movement
---
Type:
Events
---
Location:
135 W. Washington St.
Hagerstown, MD 21740
301-797-8782
---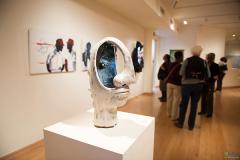 Image Credit: Harmony Hall Arts Center
4

Black Women & Politics: To the Ballot and Beyond - Fort Washington

Through March 29, 2020
The year 2020 marks the 100th anniversary of the passage of the 19th Amendment, which guarantees and protects the right of women to vote. In honor of this historical milestone, the Annual Black History Month Exhibition at Harmony Hall Arts Center looks at the history of black women in the fight for suffrage and beyond.

From black women leaders in the antebellum suffrage movement to the election of the first black woman as County Executive in Prince George's County, this exhibit explores the multiple ways that black women have engaged in electoral politics before and after gaining the right to vote.   Looking at local and national levels, the exhibition celebrates the roles black women have played in politics from organizers and strategists to party leaders and office holders, all in spite of societal limitations placed upon them due to their gender and race.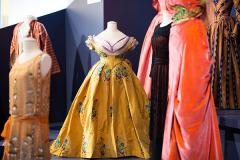 Image Credit: Maryland Historical Society Museum
5

Highlights Tour: Women of Spectrum - Maryland Historical Society Museum

In honor of the 100th Anniversary of the 19th Amendment, the Maryland Historical Society (MHS) is highlighting the strong female role-models represented in the Spectrum of Fashion exhibition. Check the MHS website for dates and times of tours.
---
More about Maryland Historical Society Museum
---
Type:
Visual Arts
---
Location:
201 West Monument St
Baltimore, MD 21201
410-685-3750
---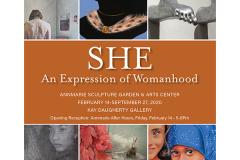 Image Credit: Annmarie Sculpture Garden & Arts Center
6

She: An Expression of Womanhood

April 1 - September 27, 2020
More than 90 works by 70 artists from Maryland and across the nation are on display.  The exhibit contains compelling stories and images of the joys, sorrows, and complexities of womanhood.  Experience the powerful "She" exhibit at Annmarie Sculpture Garden & Arts Center.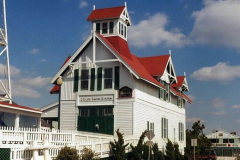 Image Credit: Ocean City Lifesaving Museum
7

Ocean City Lifesaving Museum

In May of 2020 see an exhibit  showcasing woman: A Feminine Touch: The Women of Ocean City. This exhibit offers a glimpse into the trials and triumphs of influential women of Ocean City from the 1800s through the 1990s.
More info...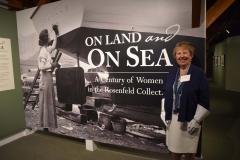 Image Credit: CBMM- Rosenfeld Margaret Anderson
8

On Land and On Sea: A Century of Women, Chesapeake Bay Maritime Museum Photography Exhibition, St. Michaels

May 17, 2019 - April 5, 2020
This extraordinary exhibition showcases the many roles of women in the maritime world as depicted in the On Land and On Sea: A Century of Women in the Rosenfeld Collection.  The collection features the work of Morris and Stanley Rosenfeld, who created the world's largest and most significant collection of maritime photography.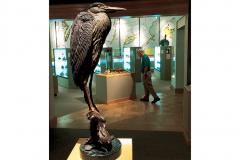 9

Ward Museum of Wildfowl Art, Salisbury

May 22 - September 27, 2020
Storytelling with Purpose: Documentary Quilts of Dr. Joan Gaither
From emancipation in Maryland, to life as a young woman in the 1960s, to Black watermen of the Chesapeake—the story quilts of Dr. Joan Gaither tell powerful biographical stories of her life, the lives of those around her, and the lives of those who came before her. An artist, educator, and 2017 Maryland Heritage Award winner, Dr. Gaither is a master at interpreting autobiographical and community stories through multimedia quilts—sometimes on her own, and often with the assistance and vision of whole communities. Experience this unique exhibit, which will feature a made-for-exhibit Eastern Shore quilt created with the participation of regional communities engaged in workshops leading up to the show.
 

The Year of the Woman:  Carving Out Her Niche
October 2, 2020 - January 22, 2021
This exhibit will feature a look at the often-overlooked impact of women in historical decoy carving, and the work of leading women carvers and sculptors in the international world of wildfowl art today.
---
More about Ward Museum of Wildfowl Art, Salisbury University
---
Type:
Arts & Culture
---
Location:
909 S Schumaker Dr
Salisbury, MD 21804
410-742-4988
---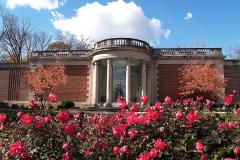 Image Credit: VisitHagerstown.com
10

Celebrating 100 Years of Women Artists, Hagerstown

June 7- September 6, 2020
The Washington County Museum of Fine Arts (WCMFA) exhibition will feature a broad range of 20th and 21st century paintings, prints, photographs, and sculptures by women artists drawn from the WCMFA's collection and other area museums. Works will be featured by Helen Levitt, Sally Mann, Käthe Kollwitz, Anni Albers, Helen Frankenthaler, Nancy Spero, Dorothy Dehner, Amalie Rothschild, Judy Chicago, Katija Oxman, and Ellen Lanyon.
More info...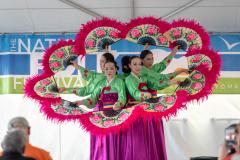 Image Credit: Edwin Remsberg
11

National Folk Festival, Salisbury

September 11-13, 2020
Maryland State Arts Council will be supporting art by women at the National Folk Festival in Salisbury. The festival will feature food, art, performances and demonstrations centered on women as they share their traditions.
---
More about National Folk Festival
---
Type:
Events
---
Location:
104A Poplar Hill Ave
Salisbury, MD 21803
410-767-6450
---
Image Credit: Matthew McKinney
12

Perdue Family Farmhouse Tour, Salisbury

Open for scheduled tours on Thursday afternoons from 1-4 p.m. in 2020. 

The Perdue Family Farmhouse 
Built on the outskirts of Salisbury by Arthur W. Perdue in 1917, founder of Perdue Chicken. In 1920, Arthur left his job with the local Railway Express, and he and his wife, Pearl, began a small poultry business on the farmhouse grounds. Learn about Pearl's role in the company's founding and how her and Arthur's unwavering commitment to quality, their belief in honesty and integrity, and the value of hard work formed the foundation for what would become a major global producer of poultry and agricultural products. The company's headquarters remains across the street from the iconic farmhouse, which was included in the Maryland Inventory of Historic Properties in 2017. The property was also designated a Maryland Century Farm in honor of its 100th anniversary in 2017.  Find it at 31050 Old Ocean City Road in Salisbury.  Admission is free. Call 410-543-3539 to make an appointment. More info...
Image Credit: "My Childhood Home" by Esther Krinitz
13

Esther and the Dream of One Loving Human Family, American Visionary Art Museum

through January 22, 2022
This very special collection is the most beloved works exhibited in the national museum's 23-year history.  Esther Nisenthal Krinitz, Holocaust survivor, created these exquisite and tender embroideries as a testimonial to the lives of Esther herself and her younger sister who survived the Nazi invasion of Poland by separating from their Jewish family on the road to the extermination camp and posiing as Polish Catholic farm girls.  The artwork is without anger; it is gentle yet it powerfully illustrates the story of survival through a love of nature, family, and peace.
---
More about American Visionary Art Museum
---
Type:
Visual Arts
---
Location:
800 Key Hwy
Baltimore, MD 21230
410-244-1900
---