More than ever, women are taking the lead. There's a good bet that a woman is helming a crew on your tourist boat, brewing your beer, commanding chefs in a world-class kitchen, or outfitting your kayak for an excursion around the marshy expanses of the Chesapeake Bay. A woman's place in Maryland is anywhere she wants to be. Here are a few of the extraordinary women you can find running the show: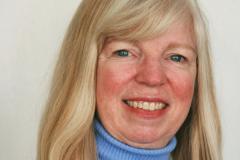 1

Judy Bixler

Judy Bixler, captain and owner of the Oxford Bellevue Ferry: from spring until fall (it opens on Oxford Day in April), Bixler steers what is believed to be the oldest continuously operating ferry across the Tred Avon River from tiny Oxford to sleepy Bellevue. Bixler has been captain of the ferry for 18 years. Oxford is a maritime town, and the ferry is a favorite with cyclists and children who love a chance to steer the boat's wooden wheel. She is also chair of the state's tourism advisory board.
---
More about Oxford-Bellevue Ferry
---
Type:
Attraction
---
Location:
101 East Strand (end of MD Rt 333)
Oxford, MD 21654
410-745-9023
---
2

Iris Clarke

 Iris Clarke, captain and owner of Selena II: Capt. Iris sails her grandfather's yacht with a crew of mostly male first mates. Selena II offers overnight cruises, sunset outings, and special occasion sails. Clarke is also an ordained minister; she'll marry you if you have a license from the Talbot County Courthouse in Easton. Capt. Iris is happy to perform military elopements and same-sex ceremonies.
---
More about Sail Selina II Charters
---
Type:
Tours
---
Location:
Harbour Inn Marina & Spa
St. Michaels, MD 21663
410-726-9400
---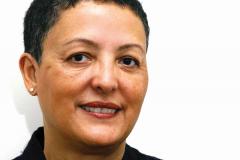 3

Jackie Copeland

Jackie Copeland, Executive Director of The Reginald F. Lewis Museum of Maryland African American History & Culture: Maryland is home to some of the most influential African Americans in history. The Reginald F. Lewis Museum celebrates that rich history through perminant and rotating exhibits as well as educational programs and events. In 2019, Jackie Copeland took on the role of executive director for this important institution. An accomplished art historian, she brings three decades of museum and educational experience to the position. Jackie works to create and environment that is both a museum of culture and an approachable and engaging community space.
---
More about Reginald F. Lewis Museum of Maryland African American History and Culture
---
Type:
Visual Arts
---
Location:
830 E Pratt St
Baltimore, MD 21202
443-263-1800
---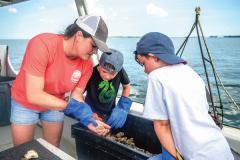 Image Credit: Remsberg
4

Rachel Dean

Rachel Dean, Captain at Solomons Island Heritage Tours: Mother, teacher, boat captain and business owner, there isn't much that Rachel Dean can't do. A Maryland naitive, Rachel and her husband, Captain Dale, run Solomons Island Heritage Tours  and captin The Roughwater, a charter boat that is as much a fishing vessel as it is a window into a way of life. Passengers experiece the rich traditions of the Chesapeake Bay as a watterman learning how to harvest crabs, oysters and fish and of course taste her treasures.
---
More about Solomons Island Heritage Tours
---
Type:
Outdoor Recreation
---
Location:
14536 Solomons Island Road
Solomons, MD 20688

---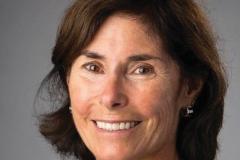 5

Debbie Gosselin

Debbie Gosselin President of Watermark Tours: In 1972, Ed Hartman took the Annapolitan to the waters for its maiden sightseeing cruise. Years later, Ed's daughter Debbie Gosselin purchased the company from her dad and today, Watermark Tours offers a portfolio of 40-minute cruises, private charters and water taxi services that are a staple of the Annapolis experience. Debbie's love for Annapolis and the beauriful Chesapeake Bay are second only to her desire to share them - cruise passengerrs enjoy beautiful sceanery and get a sence of Annapolis culture and history on board.
---
More about Watermark Tours. Charters. Cruises.
---
Type:
Tours
---
Location:
1 Dock St
Annapolis, MD 21401
410-268-7601
---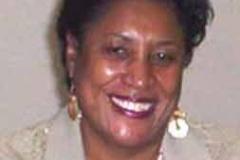 6

Dr. Joanne M. Martin

Dr. Joanne Martin is the co-founder and president of America's first wax museum of African American history, the National Great Blacks In Wax Museum in Baltimore. Dr. Martin and her husband, Dr. Elmer Martin, established the museum in 1983 to stimulate an interest in African-American history using likenesses of great leaders as role models to motivate and inspire youth to achieve. Dr. Martin has since then led the institution in its successful efforts to obtain national designation by act of Congress and create a renowned tourism destination in the City of Baltimore.
---
More about The National Great Blacks in Wax Museum
---
Type:
Attraction
---
Location:
1601-03 E North Ave
Baltimore, MD 21213
410-563-3404
---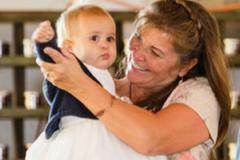 7

Susan Meredith

Susan Meredith, co-owner of Blackwater Paddle and Pedal: Eastern Shore native Susan Meredith wants visitors to experience the landscape as Harriet Tubman would have known it. For that, she takes groups out into the marshes around the vast Blackwater National Wildlife Refuge, pointing out possible hiding spots along the Underground Railroad as well as rare and common birds. Meredith and her husband both have deep roots on the Shore. They also rent bicycles and paddle boards and offer guided tours. Susan and her family manage the Bucktown General Store, which is a historic site on the Harriet Tubman Underground Railroad Byway.
---
More about Blackwater Adventures
---
Type:
Outdoor Recreation
---
Location:
2524 Key Wallace Dr
Cambridge, MD 21613
410-901-9255
---
8

Marcia Fields Milton

Marcia Fields Milton is the President and CEO of First Priority Trailways, Inc. She has always taken the path of the less travelled. Marcia realized her dream of becoming a business owner in 1998 with the inception of her motorcoach transportation business and today her company has grown from 1 motorcoach to a fleet of more than 20 vehicles. Marcia is as busy with her involvement in the community and nonprofit organizations as she is at work. Her motto has always been "to whom much is given, much is required". 
---
More about First Priority Trailways
---
Type:
Ground/Motorcoach Transportation
---
Location:
4203 Forestville Rd
District Heights, MD 20747
301-568-3500
---
9

Hollie Stephenson

Hollie Stephenson, head brewer at Guinness Open Gate Brewery and Barrel House; Erin Lauer, plant manager at Guinness: Baltimore County is now home to the first beachhead of the famous Guinness Irish brewing company in the United States in nearly 70 years. So, when the company was deciding who would brew the taste of 259 years of Irish tradition, it didn't bring over a brewer from the Emerald Isle. Instead, Guinness tapped Hollie Stephenson, who was working as a brewmaster in Asheville, N.C. Erin Lauer manages the 63-acre site in Halethorpe and was a force in bringing the brewery to Baltimore.
---
More about Guinness Open Gate Brewery & Barrel House
---
Type:
Attraction
---
Location:
5001 Washington Blvd
Relay, MD 21227

---
10

Cindy Wolf

Cindy Wolf, Chef and Entrepreneur: Baltimore hadn't tasted anything quite like the Southern-inspired food at Savannah in 1995, when Cindy Wolf and her then-husband, Tony Foreman, opened the cozy restaurant in the Admiral Fell Inn. Two years later, the pair moved to the not-quite-born-yet Harbor East, and opened Charleston. It's still a top destination for fine dining, and Cindy Wolf is still the chef.  But Foreman and Wolf have expanded their footprint and our palette. Together, they six restaurants and two wine stores, including the beloved Petit Louis Bistro in Roland Park and the Argentine restaurant Bar Vasquez. 
---
More about Charleston
---
Type:
American
---
Location:
1000 Lancaster St
Baltimore, MD 21202
410-332-7373
---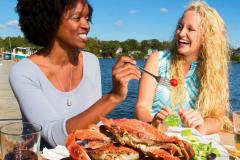 Image Credit: VisitAnnapolis.org