Indulge that special someone with a little romantic Maryland magic because in Maryland, romance can be found throughout the state.  For ideas about Romantic Maryland, visit here.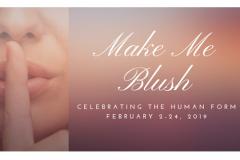 Photo By: Courtesy of the Allegany Arts Council
1

Make Me Blush - Celebrating the Human Form Exhibition, Cumberland

February 2-24, 2019
The Make Me Blush exhibition celebrates the nude model and human form. The exhibition features guest artist and juror Pooja Campbell, whose career has included exhibitions in Washington, DC, Baltimore, New York,  India and Canada.
---
More about Make Me Blush
---
Type:
Events
---
Location:
9 N. Centre Street
Cumberland, MD 21502
301-777-2787
---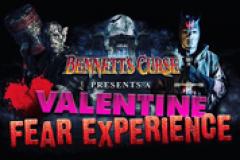 Photo By: Bennett's Curse
2

Bennett's Curse Valentine Fear Experience, Baltimore

February 9, 2019; 7-10pm
Try something different this year with your family and friends, or with your special sweetheart, and experience your best date night ever at Bennett's Curse Ultimate Valentine's Experience! Cupid, the original matchmaker, may be making an appearance.
Eastpoint Mall
Baltimore
---
More about Bennett's Curse Haunted House Presents A Valentine Fear Experience 2019
---
Type:
Events
---
Location:
7875 Eastpoint Mall Baltimore, MD 21224
Baltimore, MD 21224
410-926-6823
---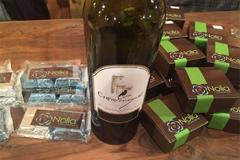 3

Wine & Chocolate Pairing on the Rivers to Canal Valentine Vino Trek, Kennedyville

February 10, 2019;  12 Noon-6pm
Bring your sweetheart, valentine or grab your gang for a day out of wine and sweets pairings with the wineries of the Rivers to Canal wine trail – Crow Vineyard and Winery, Broken Spoke and Chateau BuDe.
---
More about Wine & Chocolate Pairing
---
Type:
Events
---
Location:
12441 Vansant Corner Rd
Kennedyville, MD 21645
302-304-0551
---
4

Valentine's Day Poetry Reading, Cumberland

February 13, 2019 from 6:30-8pm
Allegany Arts Council brings on the romance for Valentine's Day. Join in for this open mic night featuring romantic verses. Read your own work, share the words of your favorite poet, or simply listen and soak in the love.
5

V-Day 3-Ways for Valentine's Day at Denizens Brewing Co., Silver Spring

February 14, 2019; 6-9pm
Whether you're dining with your beer lover, or a best bud, Denizens is the place to celebrate. Taste your way through 5 pairings of Denizens beer, Firefly Cheese, and Zivaara Chocolate.  Must be 21+.
---
More about V-Day 3-Way for Valentine's Day at Denizens Brewing Co.
---
Type:
Events
---
Location:
1115 East West Highway
Silver Spring, MD 20910
301-557-9818
---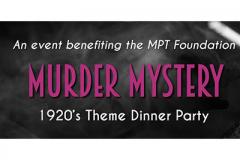 6

Murder Mystery 1920's Theme Dinner Party, Columbia

February 14, 2019; 6-9pm
The year is 1928. In an American speakeasy, friends and family of Downton Abbey have travelled across the sea for the owner's last night. She's selling the speakeasy to a British guest. But the fellow winds up dead and chaos ensues. Afterall, this is Prohibition so all alcohol must be imbibed before the Police can even be called.  
---
More about Murder Mystery 1920's Theme Dinner Party on Valentine's Day
---
Type:
Events
---
Location:
5485 Twin Knolls Road
Columbia, MD 21045
410-356-5600
---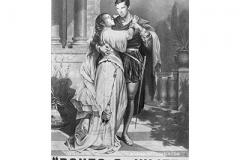 7

Shakespeare's Lovers: A Dinner Theatre Experience, Elk Mills

February 14 & 15, 2019
'Doubt that the stars are fire…, Doubt truth to be a liar, But never doubt I love'

Enjoy the Susquehanna Shakespeare Ensemble as they perform Shakespeare's romantic works while you feast in true Elizabethan style all at the Elk Forge B&B Inn.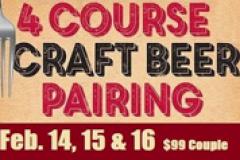 Photo By: Chesapeake Brewing Company
8

Valentines Craft Beer & Food Pairing, Annapolis

February 14-16, 2019
Enjoy a Valentines dinner featuring oysters, shrimp, lobster great craft beer - $99 per couple. Hotel Annapolis next door offering special rates for the weekend. Happy Sweet Heart Day!
Chesapeake Brewing Company
---
More about Valentines Craft Beer & Food Pairing
---
Type:
Events
---
Location:
114 West St
Annapolis, MD 21401
443-783-5705
---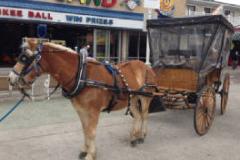 Photo By: R&B Carriage Rides
9

Valentine's Day Weekend Carriage Rides in Ocean City

February 15, 16 and 17, 2019
Take a romantic carriage ride on the Ocean City Boardwalk or Inlet.  Each couple receives a rose, small box of candy and a glass of bubbly during the ride.  Call 443-783-1409 for details.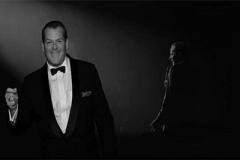 10

Sean Sinatra Reilly Performs for Valentine's Day, Rising Sun

February 16, 2019; 6-9pm
Enjoy the "The Sinatra 101 Show," while you dine at Dove Valley Vineyard & Winery. Sean Reilly possesses a lyrical style that exudes confidence and class, making him reminiscent of his idol.

 
---
More about Sean Sinatra Reilly Performs "The Sinatra 101 Show" for Valentine's Day
---
Type:
Events
---
Location:
645 Harrington Rd
Rising Sun, MD 21911
410-658-8388
---
Photo By: Walkersville Southern Railroad
11

Walkersville Southern Railroad Sweatheart Special Dinner Train

February 9, 10, 16 & 17, 2019
Enjoy a four-course meal with gracious service in a grand setting. Board our richly restored 1920s-era dining car at the train station in Walkersville for 6pm departure, and settle back and relax to fine dining throughout your leisurely two-hour train ride. We don't currently serve alcoholic beverages, but you are welcome to bring beer or wine. 
---
More about Walkersville Southern Railroad
---
Type:
Attraction
---
Location:
34 W Pennsylvania Ave
Walkersville, MD 21793
301-898-0899
---
12

The Oyster Garden and Craft Brew Getaway, Ocean City

February 16, 2019
This being Valentine's Weekend, what better time to consume oysters? Whether you're an oyster expert, or a complete novice, please come.  Named "The Oyster Garden" in honor of local oyster growers, admission also include select craft beers, a commemorative pint glass and more.  Plus, you'll enjoy it all at the iconic Fager's Island.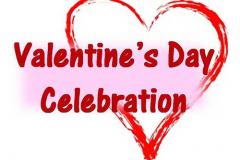 13

Valentine's Day Celebration at Bordeleau Wine, Eden

February 16, 2019
Visit lovely Bordeleau Winery in Eden this Valentine's Day for a special treat with wine tastings, two glasses of wine, a cheese plate with crackers and chocolate for just $26 for two people.  Chris English plays music from 1-4pm but the celebration hours are 11am-6pm.
14

Annual HCC Winter Wine Expo, Bel Air

February 17, 2019
The annual Winter Wine Expo is a community favorite and sell-out event every year. More than 250 fine wines from around the world and an impressive craft beer selection can be sampled. Top local restaurants offer delicious small plates to pair perfectly with whatever is in your glass.

 
Photo By: American Craft Show
15

American Craft Council's Baltimore Show for Craft Lovers

February 22-24, 2019
The nation's largest juried indoor craft show showcases the work of more than 550 of the country's leading contemporary artists. The show includes many potential gifts for the valentine inclined.
---
More about American Craft Show Returns to Baltimore
---
Type:
Events
---
Location:
1 West Pratt St
Baltimore, MD 21201
410-243-3790
---