Once a military outpost manned by George Washington and considered "The Gateway to the West" for early American pioneers, Cumberland is now home to a thriving arts community.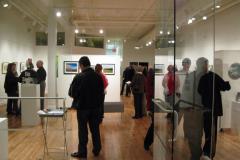 Cumberland A&E District
Cumberland's A&E District was established in 2002 and is co-managed by the Allegany Arts Council and the City of Cumberland. Allegany Arts Council maintains two exhibition spaces, the Saville Gallery and the Schwab Mountain Maryland Gallery, that feature the artwork of local, regional and national artists - visitors are always welcome! While in Cumberland, you may also catch a production at the Cumberland Theatre or attend a hands-on workshop at the town's Graphicus Atelier printmaking studio.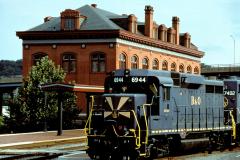 Image Credit: VisitMaryland.org
Western Maryland Scenic Railroad
The Western Maryland Scenic Railroad round trip excursion, originating in Downtown Cumberland and climbing high into the Allegheny Mountains to Downtown Frostburg, is an exciting mix of mountain scenery and rich transportation history. It's an entertaining and educational experience for riders of all ages and interests.
---
More about Western Maryland Scenic Railroad
---
Type:
Attraction
---
Location:
13 Canal St
Cumberland, MD 21502
301-759-4400
---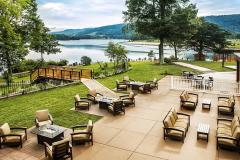 Image Credit: Rocky Gap Casino Resort
Rocky Gap Lodge & Golf Resort
Discover a world of relaxation just eight miles from Cumberland.  From lush views to lavish details, the Rocky Gap Casino Resort, overlooking Lake Habeeb and Rocky Gap State Park, turns weekend getaways into lasting memories.  Recharge in your suite overlooking the breathtaking view of the mountains and lake then step onto casino floor and experience the excitement. Golfers of all skill levels are drawn to Rocky Gap's Jack Nicklaus Designed 18-hole Golf Course.
---
More about Rocky Gap Casino Resort
---
Type:
Conference Centers
---
Location:
16701 Lakeview Dr NE
Flintstone, MD 21530
301-784-8400
---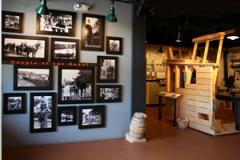 C&O Canal National Historical Park and Visitors Museum
The visitor center features a spacious exhibit area full of interactive and educational displays about the history of the C&O Canal and Cumberland. Pass through a model of the Paw Paw Tunnel and step back into the hey-day of the canal. The visitor center offers a life size section of a canal boat and fascinating exhibits on the canal's construction, cargo, mules, locks, and crew.
---
More about C&O Canal Cumberland National Historical Park-Cumberland Visitor Center
---
Type:
Attraction
---
Location:
13 Canal St, Room 100
Cumberland, MD 21502
301-777-5132
---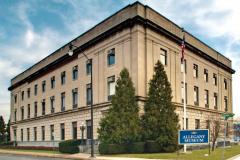 Image Credit: AlleganyMuseumMD.org
Allegany Museum
The museum collection reflects the culture of the people of the Allegany region which is is geographically isolated by a range of ridges and valleys from the rest of Maryland and is linked  to the greater Appalachia region.  The Museum embraces the past and present and includes objects, ordinary and extraordinary, whose stories and meanings are rich and complex.
---
More about Allegany Museum
---
Type:
Attraction
---
Location:
3 Pershing St
Cumberland, MD 21502
301-777-7200
---
Image Credit: 1812 Brewery
Cheers!
Charis Winery and Distillery, located in the Canal Place Shops in the downtown area of Cumberland, produces premium wines and Pomace Brandy. Also available for tasting and purchase are Elaia Olive Oils and Balsamic Vinegars.
The McCagh family owned and operated 1812 Brewery  is located in a brick and wood barn, built in 1812, on the family's 190-acre farm nestled in the historic Evitts Creek Valley. The 1812 taproom offers six different beers on tap at a time. There is plenty of outdoor space to relax, enjoy the scenery and sample a flight or two.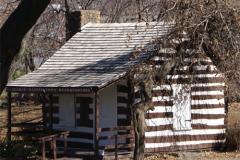 George Washington's Headquarters
This one room cabin, used by George Washington as a young aide to General Braddock, was built in 1754-55 and is the only remaining structure of Ft. Cumberland. Maintained and operated by the D.A.R. Cresap Chapter. The one-room cabin is not open to the public but has a window with an audio description.
---
More about George Washington's Headquarters
---
Type:
History & Heritage
---
Location:
Riverside Park at Greene St
Cumberland, MD 21502
301-777-5132
---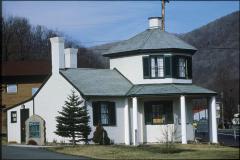 LaVale Toll House & the National Road
The National Road, constructed in 1811, was the first federally funded road. Home to mile marker one, Cumberland became known as  "The Gateway to the West." Travelers enjoy the road as it cuts through the Narrows in LaVale, one of the most picturesque sites in Maryland. LaVale's seven-sided Toll Gate House is the only remaining toll gate on National Road in Maryland. Historic plaque indicates fees for wagons, animals and pedestrians to use road.  
---
More about LaVale Toll Gate House-National Road
---
Type:
History & Heritage
---
Location:
14302 National Hwy
LaVale, MD 21502

---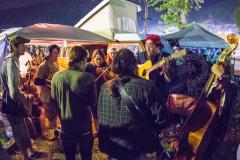 Image Credit: Brad Kuntz
DelFest
Memorial Day Weekend 
The festival grew from the desire to create a family-friendly music festival celebrating the rich legacy of McCoury Music while creating a forum for musical collaborations and to showcase fresh new talent. The Allegany County Fairgrounds in Cumberland is nestled along the Potomac River in the scenic Appalachian Mountains, and serves as the perfect location for DelFest.
More info...
Image Credit: The Gordon-Roberts House
Gordon-Roberts House
The house is one of a small group of Second Empire style homes located in the Washington Street Historical District. Second Empire architecture is characterized by the mansard roof. The house is constructed of handmade bricks laid in American Common Bond and is three stories high and five bays wide.
---
More about The Gordon-Roberts House
---
Type:
Attraction
---
Location:
218 Washington St
Cumberland, MD 21502
301-777-8678
---