Savage River Lodge
Places to Stay in Western Maryland
Savage River Lodge
Ski your face off in the winter, swim, boat and hike all summer, and explore Western Maryland's rich Civil War history all year long. There's so much to do on The Mountain Side of Maryland, and these great respites are just a few of the amazing places to stay while you're here. 
1
The Lodge at Wisp - Wisp Resort Hotel and Conference Center, McHenry
The Lodge at Wisp is the perfect luxury basecamp for your Deep Creek getaway. Whether it be a fall foliage trip with days spent at McHenry's famous Autumn Glory Festival, a late season lake getaway, or an adventure on the slopes, with its range of rooms, cozy fire places, and expansive outdoor and indoor spaces, The Lodge is where memories are waiting.
2
The Rocky Gap Casino and Resort, Flintstone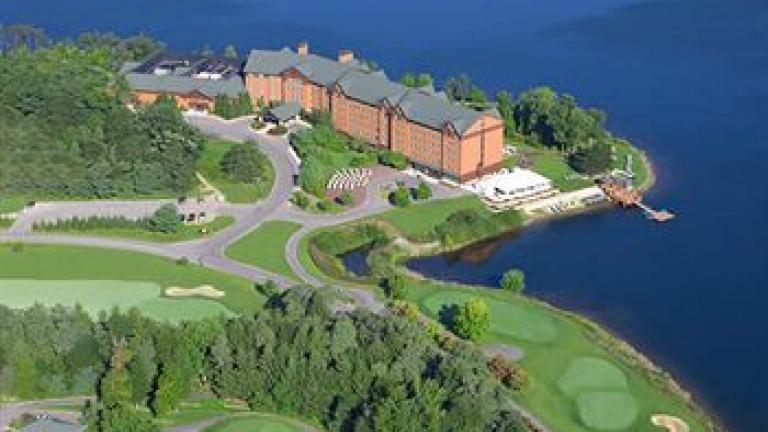 Spend your day receiving a hot stone massage and an organic herbal body scrub in the spa, or hit the links at the resort's Jack Nicklaus Signature Golf Course. At night, check out the comedy club, musical and slot machines and table games in the casino, then retire to your luxurious suite.  This is living!
3
Inn at Antietam, Sharpsburg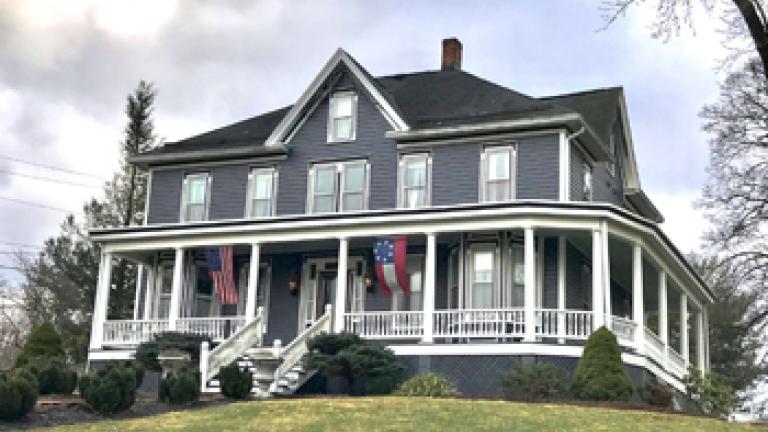 The Inn at Antietam
A delightful bed and breakfast located adjacent to the Antietam National Cemetery in Historic Sharpsburg welcoming families, couples, and dogs! They also have a super charger available for guests who drive a Tesla or other electric vehicle.
4
The Casselman Inn, Grantsville
Enjoy the finest that country living has to offer at this tranquil, historic B&B nestled in the hills of Garret County. Built as one of the original inns along The National Road, it's a short walk to the famous Casselman Bridge and the Spruce Forest Artisan Village. The on-site restaurant is not to be missed!
5
Savage River Lodge, Frostburg
This idyllic destination features 18 sumptuous luxury cabins tucked into more than 700 acres of the Savage River State Forest. The restaurant, which has been featured in Conde Nast Johansens, Wine Spectator, Southern Living, the Washington Post and Fodor's travel guides, features elegant takes on American classics and is a must for foodies and wine connoisseurs alike. 
6
Rent a Lake House in Deep Creek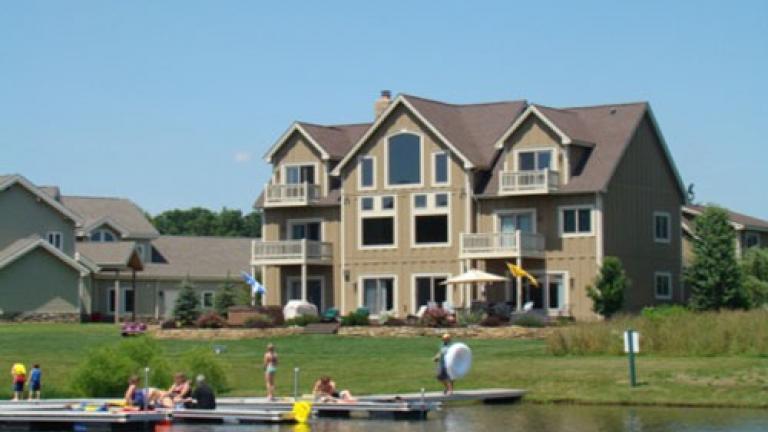 Deep Creek Lake
If you're looking for a lakeside retreat, or a unique ski getaway, you'll find a perfect rental house in Deep Creek. Whether you prefer the comforts of a colonial cottage, the amenities of a chic and sophisticated estate, or a log lodge big enough for the extended family, it's out there waiting.
7
Yogi Bear's Jellystone Park, Hagerstown/Williamsport
Yogi Bear's Jellystone Park
Conveniently located just up the road from Hagerstown and Antietam Battlefield, Jellystone offers great cabin amenities the whole family will appreciate, plus waterslides, laser tag, mini golf, and the thrilling Boo Boo's Bootcamp Ninja Course. Just make sure to keep an eye on your picnic baskets…
8
Antietam's Historic Jacob Rorbach Inn B&B, Sharpsburg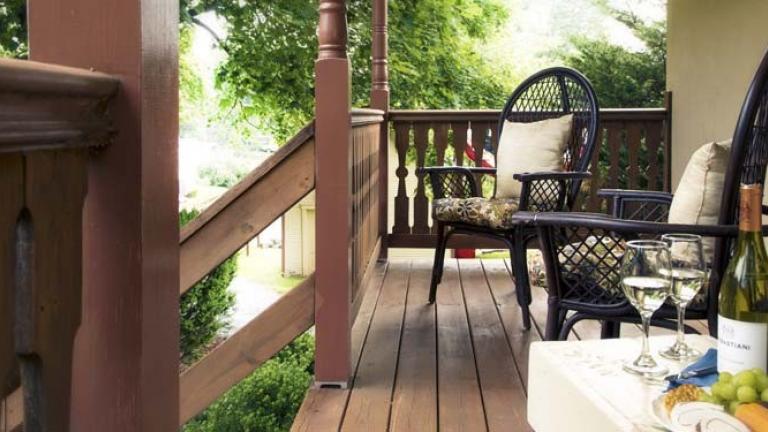 Surrounded by Antietam Battlefield, this Sharpsburg 1804 landmark is close to both Harpers Ferry and the C&O Canal.  With beautiful private rooms, full country-style breakfasts bicycle rentals, and battlefield guides this makes a for a perfect escape.
9
Cabins in New Germany State Park, Grantsville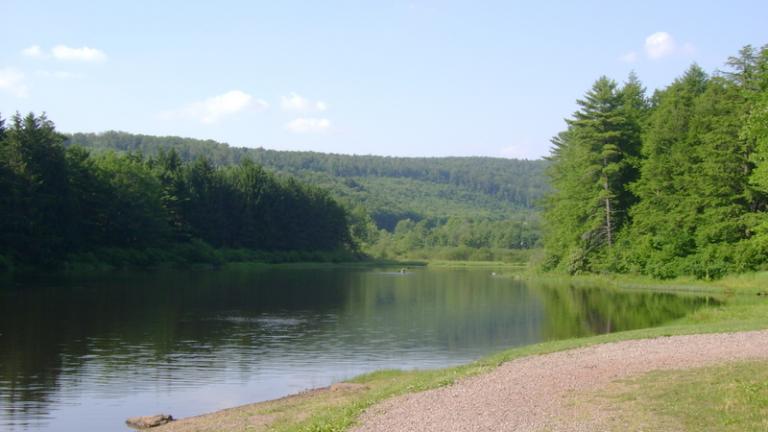 With cabins nestled along the shore of New Germany's peaceful 13-acre lake, this jewel of a state park is one of Western Maryland's hidden treasures. From your cabin, it's an easy hike around the lake or, if you're feeling intrepid, hike up Big Savage Mountain to the East, or head up Meadow Mountain on the Continental Divide. 
10
Little Orleans Campground, Allegany County
Choose from tent and RV sites as well as cabins for rent at this campground located on 222 acres of land in the upper Potomac River valley. It's the perfect home base for a day of hiking, horseback riding, or boating. There's even a fishing pond on the property.
11
Carmel Cove Inn, Deep Creek Lake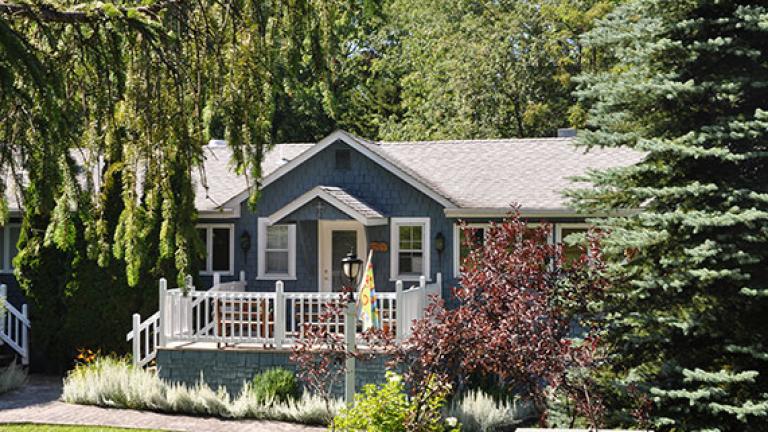 If you're looking for that "Zen" experience, stay at this former monastery nestled in the quiet woods of Deep Creek Lake. Sit around the nightly bonfires. Meet fellow travelers in the inn's common room. Enjoy the complimentary use of bikes, fishing gear, cross-country skis and more. Guests also receive a full breakfast and beverage bar
12
Lockhouse Rental, C&O Canal - Lockhouse #49, Clear Spring
If you're planning a bike tour along the legendary C&O Canal, or just looking for a unique and unforgettable escape, there's nothing quite like a stay in one of the historic C&O Canal lock houses. Six lockhouses are available for rent, each representing a different era in the canals history and ranging from rustic to fully equipped, you will never forget this only-in-Maryland escape. Lockhouse #49 is located in Clear Spring.
Gunter Hotel
Historic hotel and banquet facility located in the heart of the Arts and Entertainment District of the City of Frostburg.
Places to Stay in Western Maryland