This is an excellent opportunity to pay our respects to the men and women who made the ultimate sacrifice for our country and freedom.
Image Credit: Chesapeake Beach
Stars and Stripes Fallen Heroes Event, Chesapeake Beach - VIRTUAL
May 25, 2020 at 10am
Chesapeake Beach hosts a virtual Memorial Day Stars and Stripes event, on Memorial Day at 10am. with a special virtual unveiling from Mayor Patrick "Irish" Mahoney of images and brief bios submitted by residents profiling a family member, friend or community member who is a fallen hero.  For ways to tune into the Town's virtual Memorial Day performance honoring our fallen heroes,visit here.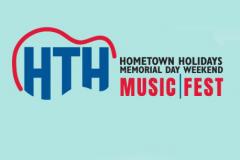 Image Credit: Home for the Holidays Music Fest
Hometown Holidays, Rockville - Festing in Place!
May 23-25, 2020 VIRTUAL
Visit the website for virtual entertainment and loads of ideas for celebrating your hometown holiday this year including music mile, taste of Rockville and even an at Home Parade!  For creative ideas...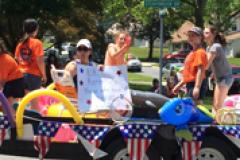 Image Credit: City of Bowie
Bowie Memorial Day Parade
Returning 2021
Bowie salutes all service men and women and the veterans who have served in the past. There are many great viewing locations all along the parade route and bleachers next to the reviewing stand at Acorn Hill Park.  More info...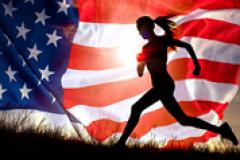 Image Credit: Wicomico County Recreation, Parks & Tourism
Run to Remember Memorial Day 5K at Winter Place Park, Salisbury
Returning 2021
Honor our nation's fallen heroes this Memorial Day weekend by participating in the Run To Remember Memorial Day 5K Run/Walk at Winter Place Park. The popular event benefits the Wicomico War Veterans' Memorial.  $25 in advance, $30 on race day.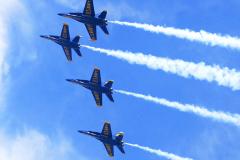 USNA Commissioning Week, Annapolis
Returning 2021
Honoring midshipmen for completion of four years at the Naval Academy, Commissioning Week offers great entertainment including Blue Angels, Color Parade, special awards ceremonies, and musical performances.  More info.....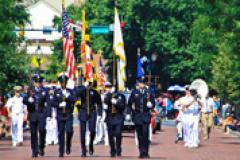 Annapolis Memorial Day Parade
Returning 2021
The parade will follow the traditional route down West Street to Church Circle and down Main Street to City Dock. There will be a Memorial Day Ceremony at Susan Campbell Park after the parade.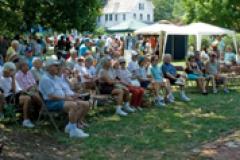 Image Credit: Main Street Berlin
Memorial Day at Henry Park, Berlin
Returning 2021
The parade, begins at 11 am and heads to Dr. William Henry Park.  The parade features bands, car clubs, dance teams and music. The day continues at Henry Park with music, food, games and vendors.