Photo By: Annapolis Irish Festival
1

Annapolis Irish Festival


Enjoy amazing Irish eats and traditional Celtic music and modern Irish rock from Carbon Leaf, Gaelic Storm, Scythian and more! Don't miss the inaugural 'massed Pipe Competition where pipe bands go head to head and bag to bag for "Best Band" bragging rights.
Crownsville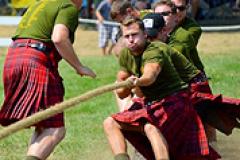 Photo By: Garrett County Celtic Festival
2

Garrett County Celtic Festival


Kick up your kilt for this caber tossing good tie with highland games, pipe and drum bands, shepherd dog demonstrations, traditional dancing and more.
Friendsville
Photo By: St. Nicholas Greek Folk Festival
3

St. Nicholas Greek Folk Festival


A local favorite that has been a Baltimore staple for generations, the St. Nicholas Greek Festival is like a slice of Athens in the heart of Charm City. Treat yourself with authentic (And amazing!) baklava, souvlaki and other traditional Greek fare. And be prepared to dance the day away to awesome Greek music, don't worry, someone will show you the steps.
Baltimore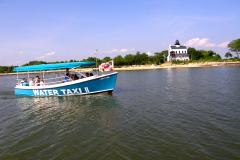 Photo By: St. Mary's County
4

St. Clement's Island Heritage Day


Take a trip back in Maryland history at the site of Maryland's first colonial landing. Immerse yourself in current Southern Maryland culture and open a window into five centuries of history at this annual event.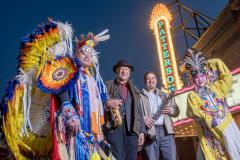 Photo By: Edwin Remsberg Photograph
5

Maryland Traditions Folklife Festival


Now in its seventh year, the Maryland Traditions Folklife Festival is a free, family-friendly celebration of folklife, or those living traditions practiced by communities across the state of Maryland. Come to the Creative Alliance at the Patterson June 10 to learn Native American round dancing, hear the story of Baltimore jazz, and experience the beauty of Beijing opera, among many, many more performances and participatory demonstrations.
Baltimore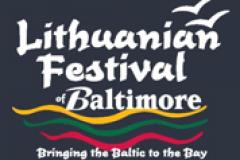 Photo By: Lithuanian Festival of Baltimore
6

Lithuanian Festival of Baltimore


 Bringing the Baltic to the Bay for 45 years, enjoy Lithuanian folk art, music, dancing, food and drink. It's a cultural and artistic experience not to be missed!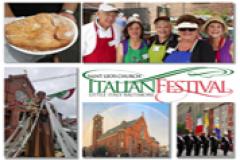 Photo By: Saint Leo's Church Italian Festival
7

St. Leo's Italian Festival


Two-day street festivals include delicious Italian food, vino and Italian/domestic beer, booths packed with game wheels, souvenirs, books, and vendors, plus a Kids Area offering face painting, activities and games. Enjoy watching the annual Roma Sausage-eating contest onstage and take a selfie with the handsome Roman gladiators! There's an indoor sit-down pasta dinner, indoor Bingo, and an exciting bocce tournament! After 9:30am Mass Sunday is a street procession with the statue of Saint Anthony or Saint Gabriele.
Baltimore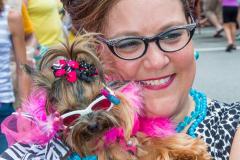 Photo By: HonFest
8

HonFest


The Bawlmer term of endearment, Hon, short for Honey, embodies the warmth and affection bestowed upon our neighbors and visitors alike by historic working-women of Baltimore. An annual celebration in honor of these women.
Baltimore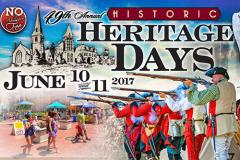 9

Heritage Days Festival


The 49th annual Heritage Days Festival marks the traditional beginning of summer with something for everyone - history, festival food, arts & crafts, kids' activities, music.
Cumberland
10

Juneteenth Celebrations


Juneteenth, Freedom Day, is a commemoration of the day Texas finally abolished slavery bringing an end to slavery in the U.S. Today, Juneteenth is a celebration of African-American heritage, history, and vibrant culture. Celebrate at the Lexington Park Juneteenth Heritage Celebration, the Hosanna School Museum's Juneteenth Celebration in Darlington, and at other events across the state.