Classic cars, amazing engines, and even race-bred lawnmowers mean it must be summer in Maryland. We've got everything for your favorite gearhead, so polish up your rat rod, led sled, or café racer and head to these great Maryland moto events.
1

St. Mary's County National Lawn Mower Race, July 28-29, 2017

Gentlemen start your mowers-- it's time once again for the fastest lawn-care on Earth as souped up yard tractors prepare to punish the grass of Bowles Farm in this annual fan favorite. Check out our events page for all the info on this elbow-to-elbow, dad-on-dad racing excitement.
---
More about St. Mary's County National Lawn Mower Race
---
Type:
Events
---
Location:
22880 Budds Creek Road
Clements, MD 20624
301-475-2139
---
2

Super Chevy Show, Budd's Creek, Aug. 20-21

Corvettes, Chevettes, Camaros and more, from small blocks to big blocks, it's an annual celebration of all things bow-tie. Chevy fans, this is the show for you, with the hottest hot rods even taking a turn on the dragstrip. Put the pedal to the medal and race over to our events page for more info.
3

Rev Up for Rotary Car Show, Aug. 20

From hand-cranked classics to twin-turbo terrors and hopefully a Wankel or two, Rev Up for Rotary is an open-class, all cool cars extravaganza. Even Miss Baltimore will be on hand for this hot rod hootenanny in Ijamsville. Head to our events page for more information.
4

Frederick Antique Car Show, Aug. 21

More than 100 vintage cars will be on hand at the Rose Hill Manor Park & Children's Museum for this August automotive favorite. Collectors won't want to miss the car parts corral. For all the info, visit our calendar page.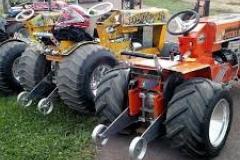 5

Western Maryland Truck Show, Grantsville, Aug. 26-28

Three days of big rigs means big fun at this yearly favorite. Amazing food and great country music from Jason Michael Carroll round out this celebration of e18-wheeled American iron. Don't miss "Convoy" on the big screen with big rigs Friday night. Find out more at our events page.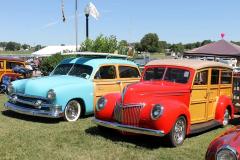 6

Chesapeake City Car Show, Aug. 27

From woodies to Caddies and everything that is antique in cars, this outdoor event continues to grow-- more than 500 cars on display in and around the historic district. Find out more at our events page.