Check out these vibrant fall festivals and events celebrating books, food & drink, and fall fun.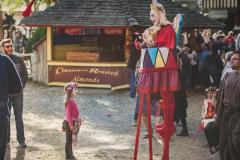 Photo By: Michael Leubecker
1

Maryland Renaissance Festival, Crownsville

August 25 - October 21, 2018 (weekends)
Maryland Renaissance Festival re-creates a 16th-century English Tudor village in the era of William Shakespeare and Henry VIII. Renn Fest pays homage to the era with live performances,  jousting, and meandering street acts which include a fire-eater, jugglers, magicians and enchanting  Renaissance music.

Enjoy a variety of food (must try the turkey leg) and explore a unique world of crafts and artistry featuring glass-blown creations, stained glass, jewelry, pottery, wood-works, leatherwork and clothing.
---
More about Maryland Renaissance Festival
---
Type:
Events
---
Location:
1821 Crownsville Road
Annapolis, MD 21401
800-296-7304
---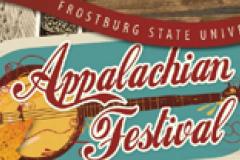 2

Appalachian Festival, Frostburg

September 13-15, 2018
The Frostburg State University Appalachian Festival  celebrates Appalachian music, arts and crafts and culture  in the mountains of Western Maryland.
---
More about Frostburg State University Appalachian Festival
---
Type:
Events
---
Location:
101 Braddock Road
Frostburg, MD 21532
240-522-7635
---
3

Maryland Wine Festival, Westminster

September 15-16, 2018
This event at the Carroll County Farm Museum has grown from an informal gathering on a local farm to a hub for local wineries to showcase their products to nearly 25,000 attendees. Enjoy food, music, artisan vendors and winemaking demonstrations. Take an educational seminar and learn the ins and outs of wine tasting. Feeling adventurous? Participate in the Amateur Wine Judging.
---
More about The Maryland Wine Festival
---
Type:
Events
---
Location:
500 S Center St
Westminster, MD 21157
800-654-4645
---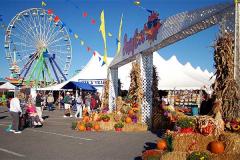 4

Sunfest in Ocean City

September 20-23, 2016
Summertime rolls on at this annual fall festival which offers an impressive line-up of live musicians, plus hayrides, great food and special events like laser light shows that illuminate the Ocean City beach. Best of all—admission is free.
---
More about Ocean City Sunfest
---
Type:
Events
---
Location:
Inlet Parking Lot
Ocean City, MD 21842
800-626-2326
---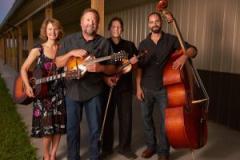 Photo By: Tim and Savannah Finch
5

Berlin's Fiddlers Convention

September 21-23, 2018

Fiddling and blue grass music will fill the streets of Berlin. There will be food and craft vendors, a beer garden and games for the children. This year's musical performances include musicians from all three Eastern Shore states (Delaware, Maryland, and Virginia) musically these folks represent much of what makes DelMarVa great.  Calp your hands and stomp your feet to performances by the region's most talented Fiddlers.
---
More about Berlin's Fiddlers Convention
---
Type:
Events
---
Location:
Downtown Main Street
Berlin, MD 21811
410-641-4775
---
Photo By: Baltimore Book Festival
6

Baltimore Book Festival

September 28-30, 2018
The 23rd annual Baltimore Book Festival,  a  literary arts celebration, takes place along the Inner Harbor Promenade from the Inner Harbor Amphitheater to Rash Field from 11am to 7am daily. Admission is 100% free and open to the public. This year's authors include A.J. Jacobs, April Ryan, Bill Whitaker, Jonathan Abrams, Carol Anderson, D. Watkins, Nic Stone, Tim Junkin, Wayétu Moore and dozens more.
---
More about Baltimore Book Festival
---
Type:
Events
---
Location:
Pratt and Light Sts
Baltimore, MD 21201
410-752-8632
---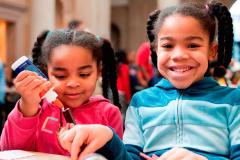 Photo By: Baltimore Museum of Art
7

Free Fall Baltimore

October 1-31, 2018
Free Fall Baltimore is a citywide arts celebration offering hundreds of free arts and cultural activities at participating venues throughout Baltimore.
Photo By: USAF Thunderbirds
8

Maryland Fleet Week & Air Show Baltimore

October 3-9, 2018
Maryland Fleet Week and Air Show Baltimore celebrates the rich maritime traditions of the Chesapeake Bay and the contributions of Marylanders to the defense of the nation. The USAF Thunderbirds' jets and other aircraft will be on display on the Martin State Airport tarmac and in the skies over Fort McHenry and Middle Branch on October 6 & 7 while U.S., Canadian and British navy vessels will be ready for boarding visitors in the Inner Harbor, Fells Point and Locust Point throughout the week and weekend.
More info...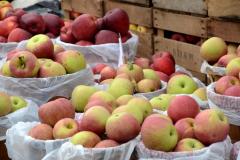 9

Darlington Apple Festival

October 6, 2018
Darlington Apple Festival is a popular annual one-day event in the quaint village of Darlington, Featuring apples, pumpkins, mums, crafts, entertainment, art, country market, refreshments and more!
---
More about Darlington Apple Festival
---
Type:
Events
---
Location:
2110 Main Street
Darlington, MD 21034
410-457-4189
---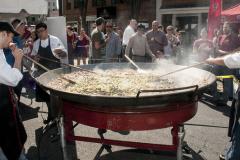 10

Taste of Bethesda

October 6, 2018
Bethesda's famous food and music festival brings 60 restaurants and five stages of entertainment to Bethesda's Woodmont Triangle. Each year, more than 40,000 attendees sample the delicious restaurants, enjoy the live entertainment and visit the kid's corner for face painting and arts & crafts.
---
More about Taste of Bethesda
---
Type:
Events
---
Location:
Woodmont Triangle
Bethesda, MD 20814
301-215-6660
---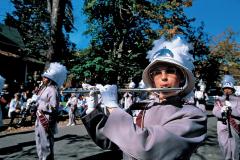 11

51st Annual Autumn Glory Festival, Oakland

October 10-14, 2018
Travel & Leisure named Oakland America's Best Town for Fall Colors, and with good reason. Celebrate Mother Nature's gorgeous foliage surrounding Deep Creek Lakewith parades, a farmers market, concerts, antiques and crafts shows, and even a car show! 
---
More about Autumn Glory Festival
---
Type:
Events
---
Location:
Garrett County, Maryland
McHenry, MD 21541
888-387-5237
---
12

Autumn Wine Festival at Pemberton

October 20-21, 2018
Do you love wine, the great outdoors, delicious food and live entertainment? If so, Autumn Wine Festival at Pemberton Historical Park in Salisbury is for you! Produced in partnership with the Maryland Wineries Association.
---
More about Autumn Wine Festival at Pemberton
---
Type:
Events
---
Location:
5561 Plantation Ln
Salisbury, MD 21804
410-548-4911
---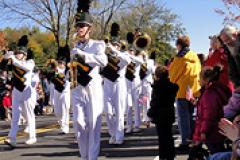 Photo By: St. Mary's County Tourism
13

Salute to Veterans

November 2018
November is Maryland Veterans Appreciation Month. Thank you for your service!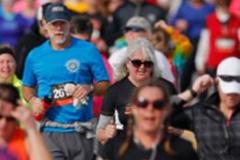 14

10K Across the Bay

November 4, 2018
This could be the most exciting 10k in years. The Across the Bay 10k is one of the largest, most exciting mid-distance events anywhere. 4.35 miles of the 10K course takes place over water, on the Chesapeake Bay Bridge. The Navy-Marine Corp Stadium is  one of several 10K parking lots (additional fee/pre-registration required)
---
More about 10K Across the Bay
---
Type:
Events
---
Location:
William Preston Lane Jr. Memorial Bridge
Annapolis, MD 21401
813-868-5940
---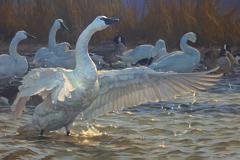 Photo By: Julia Rogers
15

Waterfowl Festival, Easton

November 9-11, 2018
A wildlife art and sportmans expo, providing the ultimate experience for sporting and outdoor enthusiasts. Join in the celebration of Maryland's sporting heritage and Eastern Shore food, drink and fun! 
---
More about Waterfowl Festival
---
Type:
Events
---
Location:
40 South Harrison Street
Easton, MD 21601
410-822-4567
---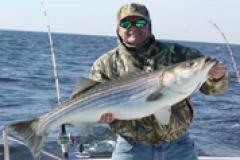 Photo By: Bill Miles
16

Chesapeake Bay Fall Classic Rockfish Tournament

November 16-18, 2018
Thousands of recreational and professional anglers from Maine to North Carolina will be making their way to Maryland to compete for top honors and a chance at some big money in this year's Chesapeake Bay Fall Classic, the Bay's largest fall rockfish tournament. With over 250 boats and 1,500 anglers regularly competing, the prizes and competition is larger than ever.
Sandy Point State Park
Annapolis
---
More about Chesapeake Bay Fall Rockfish Tournament
---
Type:
Events
---
Location:
1100 E College Pkwy
Annapolis, MD 21409
410-255-5535
---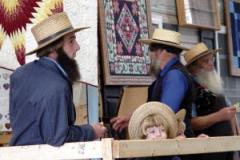 Photo By: Visit St. Mary's County, Maryland
17

Amish Quilt Auction

November 17, 2018
St. Mary's is proud of its Amish heritage. Be part of the tradition at the annual quilt auction in Mechanicsville.  Bid on beautiful Amish-made quilts and other gorgeous hand-stitched items at this traditional Amish Auction.  The annual auction features smaller hand-sewn items plus wonderful baked goods and delicious home-made soup.
---
More about Amish Quilt Auction
---
Type:
Events
---
Location:
Grove Farm Lane
Mechanicsville, MD 20659
240-538-7408
---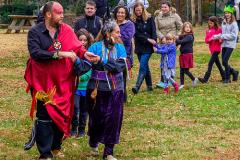 Photo By: PiscatawayIndians.com
18

American Indian Heritage Day - Edgewater

November 23, 2018
The Cedarville Band of Piscataway Indians returns to London Town for the annual celebration of native peoples. Join in a dance, talk with an elder, and enjoy the state holiday alongside the Piscataway.
---
More about American Indian Heritage Day - Historic London Town
---
Type:
Events
---
Location:
839 Londontown Rd
Edgewater, MD 21037
410-222-1919
---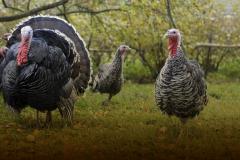 19

Thanksgiving Events and Things to Do

Over the river and through the woods…  Let's make memories, and perhaps start a new family tradition, at these Thanksgiving oriented events in Maryland.
More info...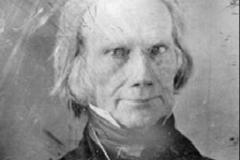 Photo By: Ghost Tours of Frederick
20

Ghost Tours & Haunted Attractions

Fall 2018
If you enjoy being creeped-out ... you will love the alleyways of old Annapolis and the  frontier graves of Frederick. The Old Line State has spent nearly 400 years collecting her ghosts. Those restless spirits are out there, waiting for YOU.
More info....