Check out these festivals to experience during Maryland's Summer Music.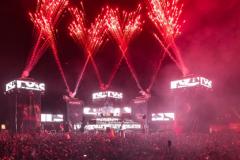 Image Credit: moonrisefestival.com
Moonrise Festival, Baltimore
August 7-9, 2020
This is the place to dance. Celebrating every corner of the dance floor from heavy-hitting bass to hip-hop, electronica, house and everything in between. Walk the vendor village, luxuriate in ultra-hip VIP lounges, enjoy specialty cocktails and more, all at Moonrise Festival. 
---
More about Moonrise Festival
---
Type:
Events
---
Location:
Hayward and Winner Aves
Baltimore, MD 21215
410-542-9400
---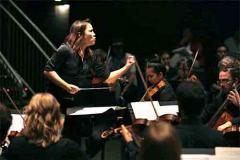 National Music Festival, Chestertown
August 8-15, 2020
This truly organic music festival brings more than 30 eclectic concerts to the idyllic Eastern Shore. Enjoy solo recitals, symphony orchestras, and more than 200 free, open rehearsals. And if you like to play your own tunes, consider a two-week National Music Festival apprenticeship.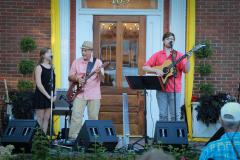 Image Credit: http://carolinesummerfest.com
Caroline Summerfest, Denton
August 21-22, 2020
Bring the family to downtown Denton for this amazing annual summer-sendoff. Don't let the kids go back to school without a spin on the dynamite Denton dance floor. This shindig has everything-- rockin' local music on four stages, strolling performers, a car show and more. This festival keeps the fun all in the family.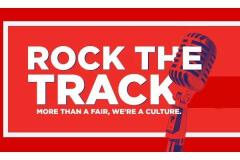 Maryland State Fair Concert Stage, Timonium
August 27- September 7, 2020
The 139th Maryland State Fair, an annual destination sure to captivate visitors of all ages at the Timonium Fairgrounds in Baltimore County. 
---
More about Maryland State Fair Concert Series
---
Type:
Events
---
Location:
2200 York Road
Lutherville, MD 21093
410-252-0200
---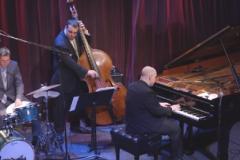 Image Credit: chesapeakemusic.org
Monty Alexander Jazz Festival, Easton
September 4-6, 2020
Send off summer with the scintillating sounds of jazz at this Labor Day favorite. Ten years in and growing every summer, make the trip once, and this one is sure to become an annual tradition. Past years featured Dominick Farinacci, Shenel Johns, Matthew Whitaker, Harry Allen, and, the festival's namesake, legendary Caribbean jazz pianist Monty Alexander. You won't want to miss this classic concert. Stay tuned for this year's slate of performers.
---
More about Monty Alexander Jazz Festival
---
Type:
Events
---
Location:
40 E Dover St
Easton, MD 21601
410-822-7299
---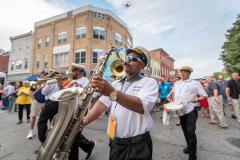 Image Credit: Edwin Remsberg
National Folk Festival, Salisbury
Postponed for 2020; Returns September 2021
Salisbury hosts the National Folk Festival, the longest-running multi-cultural traditional arts celebration in the country, for 2018-2021. The Festival features multiple stages of continuous music, a dance pavilion, traditional crafts, regional food, storytelling, parades, and demonstrations. This large-scale, three-day outdoor event is free to the public and will introduce audiences to a diverse array of traditional musicians, dancers, and other keepers of culture.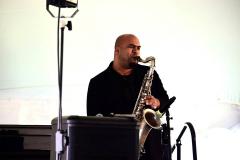 Image Credit: http://chestertownjazzfestival.org/
Chestertown Jazz Festival, Chestertown
September 11-12, 2020
What do you get when you bring smoking jazz and bad-to-the-bone blues to the shores of the Chester River? You get the Chestertown Jazz Festival to close down an epic summer of fun. Set in Chestertown, as well as a variety of other venues,  slate of performers is sure to be impressive.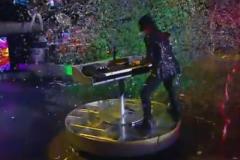 Jellyfish Festival, Ocean City
September 12-13, 2020
Jellyfish is more than just music. Located beside the main stage, you'll find the Jellyfish Village. It will be blocks of interactive, family-friendly activities and fun. It will include a fitness challenge, a skateboard and bicycle zone, a secondary music stage, as well as vendors and artists.
---
More about Jellyfish Festival: the Art of Extreme Sports and Music
---
Type:
Events
---
Location:
N. Division Street
Ocean City, MD 21842
410-289-2800
---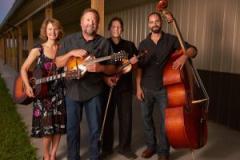 Image Credit: Tim and Savannah Finch
Berlin Fiddlers Convention, Berlin
September 25-27, 2020
Fiddlers on the roofs. Fiddlers in the bars. Fiddlers on the streets. Heck, you pretty much can't swing a cat without hitting a fiddler at this epic string-stravaganza. Now in its 27th year, the streets of America's Coolest Small Town flood with fans each year. And now, this already-amazing event has added the Maryland State Flatpicking Guitar Championship, proving that the fiddlers of Berlin welcome all sorts of sounds. Make your plans now, because the hotels will fill up, and these sounds will stay with you forever.
---
More about Berlin Fiddler's Convention
---
Type:
Events
---
Location:
Downtown Berlin
Berlin, MD 21811
410-641-4775
---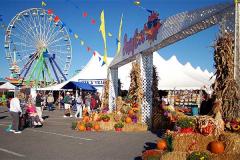 Sunfest, Ocean City
October 1 - 4,  2020
No one likes to say goodbye to summer, but if you've got to do it, do it right at Sunfest, Ocean City's biggest and best event of the year. Experience the best the best beach-town in the U.S.A. has to offer during this four-day free festival. Opening with a boardwalk parade and closing with a big, end-of-the-season concert, rock out with more than 180 crafters, hayrides on the beach, and the best local seafood on the planet. Recently, Sunfest brought in Yacht Rock icon Christopher Cross, and they're sure to top that this year, so make your reservations now!
---
More about Ocean City Sunfest
---
Type:
Events
---
Location:
809 S. Atlantic Ave
Ocean City, MD 21842
410-289-2800
---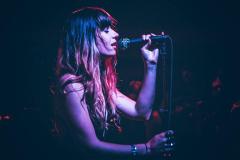 Image Credit: Maryland Doom Fest
Maryland Doom Fest, Frederick
October 29-November 1, 2020
Like a glacier of fire, experience the inexorable, pounding power of DOOM as this unforgettable fest takes over Frederick. Lose yourself in a sea of sound at this riot of rock. The Maryland Doom Fest will be a favorite for years.
---
More about Maryland Doom Fest - Frederick
---
Type:
Events
---
Location:
611 N. Market St.
Frederick, MD 21701
301-631-1460
---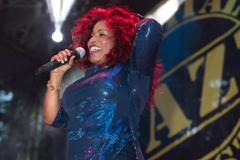 Capital Jazz Fest, Columbia
June 5-7, 2020; Postponed to Later in 2020 or Returning for 2021
For 28 years, "The Jazz Festival with Soul" has been bringing thousands to Symphony Woods and the legendary Merriweather Post Pavilion to experience the roots of soul and the outer-edge of the soundscape. Along with fine arts, food and impeccable wines, expect performances to soothe your soul, bring on the funk, and recall incomparable hits to make this a show for the ages.