Check out these festivals to experience during Maryland's Summer of Music in 2019.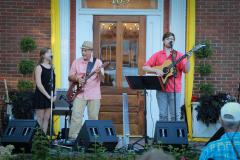 Photo By: http://carolinesummerfest.com
1

Caroline Summerfest, Denton

August 16-17, 2019

Bring the family to downtown Denton for this amazing annual summer-sendoff. Don't let the kids go back to school without a spin on the dynamite Denton dance floor. This shindig has everything-- rockin' local music on four stages, strolling performers, a car show and more. This festival keeps the fun all in the family.

Caroline Summerfest hotel packages
---
More about Caroline Summerfest
---
Type:
Events
---
Location:
4 N. Second Street
Denton, MD 21629
410-479-8120
---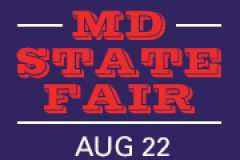 2

Maryland State Fair Concert Stage, Timonium

August 22 - September 2, 2019

The 138th Maryland State Fair, an annual destination sure to captivate visitors of all ages, runs from Thursday, August 22 – Monday, September 2, at the Timonium Fairgrounds in Baltimore County. Featured acts on the concert stage for 2019 include Hanson, The Marshall Tucker Band, Lojack, and Night Ranger.

Maryland State Fair Concert Stage hotel packages
---
More about Maryland State Fair Concert Series
---
Type:
Events
---
Location:
2200 York Road
Lutherville, MD 21093
410-252-0200
---
Photo By: Monty Alexander
3

Monty Alexander Jazz Festival, Easton

August 30 - Sept. 1, 2019

Send off summer with the scintillating sounds of jazz at this Labor Day favorite. Ten years in and growing every summer, make the trip once, and this one is sure to become an annual tradition. Past years featured Dominick Farinacci, Shenel Johns, Matthew Whitaker, Harry Allen, and, the festival's namesake, legendary Caribbean jazz pianist Monty Alexander. You won't want to miss this classic concert. Stay tuned for this year's slate of performers.

Monty Alexander Jazz Festival hotel packages
---
More about Monty Alexander Jazz Festival
---
Type:
Events
---
Location:
40 E Dover St
Easton, MD 21601
410-822-7299
---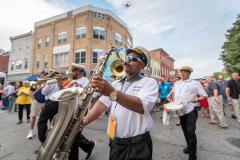 Photo By: Edwin Remsberg
4

National Folk Festival, Salisbury

September 6-8, 2019

Salisbury hosts the National Folk Festival, the longest-running multi-cultural traditional arts celebration in the country, for 2018-2020. The Festival features multiple stages of continuous music, a dance pavilion, traditional crafts, regional food, storytelling, parades, and demonstrations. This large-scale, three-day outdoor event is free to the public and will introduce audiences to a diverse array of traditional musicians, dancers, and other keepers of culture.
---
More about National Folk Festival
---
Type:
Events
---
Location:
104A Poplar Hill Ave
Salisbury, MD 21803
410-767-6450
---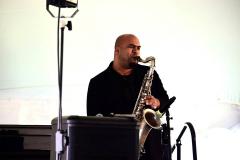 Photo By: http://chestertownjazzfestival.org/
5

Chestertown Jazz Festival, Chestertown

September 12-14, 2019

What do you get when you bring smoking jazz and bad-to-the-bone blues to the shores of the Chester River? You get the Chestertown Jazz Festival to close down an epic summer of fun. Set in Chestertown, as well as a variety of other venues,  slate of performers is sure to be impressive.  Check back for the 2019 list of performers.

Chestertown Jazz Festival hotel packages
---
More about Chestertown Jazz Festival
---
Type:
Events
---
Location:
413 S. Cross Street
Chestertown, MD 21620
410-778-0416
---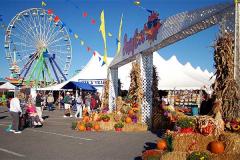 6

Sunfest, Ocean City

September 19-22, 2019

No one likes to say goodbye to summer, but if you've got to do it, do it right at Sunfest, Ocean City's biggest and best event of the year. Experience the best the best beach-town in the U.S.A. has to offer during this four-day free festival. Opening with a boardwalk parade and closing with a big, end-of-the-season concert, rock out with more than 180 crafters, hayrides on the beach, and the best local seafood on the planet. Recently, Sunfest brought in Yacht Rock icon Christopher Cross, and they're sure to top that this year, so make your reservations now!
---
More about Ocean City Sunfest
---
Type:
Events
---
Location:
809 S. Atlantic Ave
Ocean City, MD 21842
410-289-2800
---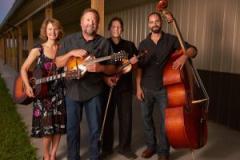 Photo By: Tim and Savannah Finch
7

Berlin Fiddlers Convention, Berlin

September 20-22, 2019

Fiddlers on the roofs. Fiddlers in the bars. Fiddlers on the streets. Heck, you pretty much can't swing a cat without hitting a fiddler at this epic string-stravaganza. Now in its 27th year, the streets of America's Coolest Small Town flood with fans each year. And now, this already-amazing event has added the Maryland State Flatpicking Guitar Championship, proving that the fiddlers of Berlin welcome all sorts of sounds. Make your plans now, because the hotels will fill up, and these sounds will stay with you forever.
---
More about Berlin Fiddler's Convention
---
Type:
Events
---
Location:
Downtown Berlin
Berlin, MD 21811
410-641-4775
---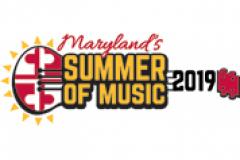 8

Find Out More About The Summer of Music