Check out these festivals to experience during Maryland's Summer of Music in 2019.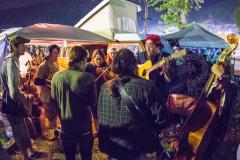 Photo By: Brad Kuntz
1

DelFest, Cumberland

May 23-26, 2019

Celebrating the roots of bluegrass that grow deep through Maryland, the legendary Del McCoury has been bringing the sound and culture of American mountain music to Cumberland, the soul of the Maryland Appalachian Mountains, for 12 mind-blowing years. This year's line-up also includes The Travelin' McCourys, The String Cheese Incident, Trampled by Turtles, and about two dozen more exceptional bluegrass artists and groups. Camp in the Maryland mountains with thousands of other bluegrass fans, and tap your toes to the sounds of great bands. 
---
More about DelFest
---
Type:
Events
---
Location:
Allegany County Fairgrounds
Cumberland, MD 21502
301-777-5138
---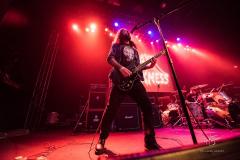 Photo By: Maryland Deathfest
2

Maryland Deathfest, Baltimore

May 23-26, 2019

Hard to believe it's been more than a dozen years since the first Maryland Deathfest… and we do mean hard! If you are looking for blistering metal and screaming guitars, Maryland Deathfest is your destination. With an international reputation, Deathfest brings together the very best death metal, grind core, doom, thrash, hardcore, black metal and experimental bands the planet has to offer. Deathfest is so big it requires two venues:  Soundstage and Rams Head Live, both in Baltimore. If you miss this show, you'll be bangin' your head for all the wrong reasons.
---
More about Maryland Deathfest
---
Type:
Events
---
Location:
20 Market Pl
Baltimore, MD 21202
410-244-1131
---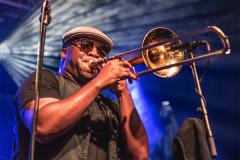 Photo By: Mike Dobbins Photography
3

Hometown Holidays Music Festival, Rockville

May 25-27, 2019

Putting the "rock" in Rockville, Hometown Holidays brings three days of killer music to the heart of the city. Four stages mean music for everyone, with funky blues, the New Orleans-style, post-modern polka, the island sounds of reggae legends, and a host more. All this, and the Taste of Rockville, too? Yes, please! See you there!
---
More about Hometown Holidays Musicfest
---
Type:
Events
---
Location:
Rockville Town Square
Rockville, MD 20850
240-314-8658
---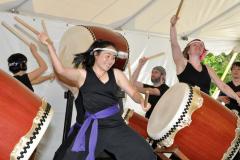 Photo By: http://glenechopark.org
4

Washington Folk Festival, Glen Echo

June 1-2,  2019

Do you hear that pickin' in the Glen? It can only be the Washington Folk Festival, and if there's a better place to hear traditional music then Glen Echo, we can't imagine it. Wander this 19th-century amusement park site to the tune of bluegrass mandolins, alpenhorn thunder, and the park's original Wurlitzer and enjoy storytelling, dancers, craftspeople and – of course – a ride on the historic carousel. 
---
More about Washington Folk Festival - Glen Echo
---
Type:
Events
---
Location:
7300 MacArthur Blvd
Glen Echo, MD 20812
301.646.4166
---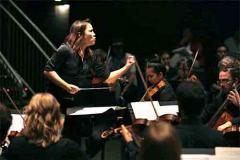 5

National Music Festival, Chestertown

June 2-15, 2019

This truly organic music festival brings more than 3o eclectic concerts to the idyllic Eastern Shore. Enjoy solo recitals, symphony orchestras, and more than 200 free, open rehearsals. And if you like to play your own tunes, consider a two-week National Music Festival apprenticeship.
---
More about National Music Festival
---
Type:
Events
---
Location:
300 Washington Ave.
Chestertown, MD 21620
410-778-1177
---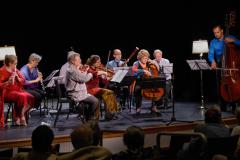 Photo By: www.chesapeakemusic.org
6

Chesapeake Chamber Music Festival, Easton & Oxford

June 4-15, 2019

Set in the heart of Maryland's beautiful Chesapeake country, this Eastern Shore favorite brings two weeks of Beethoven, Brahms, Mozart and more to the banks of the Bay. This rare festival brings concertgoers up close to the performers at intimate venues like the Tred Avon Yacht Club, the Academy Art Museum, and Easton's historic Christ Church where the vaulted ceilings match the soaring strings and Trinity Cathedral with its graceful wooden beams and vibrant glow of stained glass transport the audience to the time of Mahler and Prokofiev. Don't miss the capstone concert with the 2019 Chamber Music Competition winner at the renowned Avalon Theatre, where impeccable acoustics bring the unfettered sounds of the masters to concertgoers. 
---
More about Chesapeake Chamber Music Festival
---
Type:
Events
---
Location:
106 South St
Easton, MD 21601
410-829-0436
---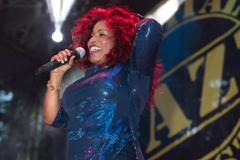 7

Capital Jazz Fest, Columbia

June 7-9, 2019

For 28 years, "The Jazz Festival with Soul" has been bringing thousands to Symphony Woods and the legendary Merriweather Post Pavilion to experience the roots of soul and the outer-edge of the soundscape. Along with fine arts, food and impeccable wines, expect performances to soothe your soul, bring on the funk, and recall incomparable hits to make this a show for the ages. 
---
More about Capital Jazz Fest
---
Type:
Events
---
Location:
10475 Little Patuxent Pkwy
Columbia, MD 21044
410-715-5550
---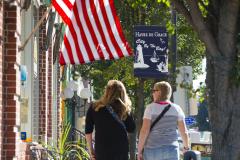 Photo By: Clark Vandergrift
8

Havre de Grace Jazz & Blues Fest, Havre de Grace

June 7-9, 2019

Three days of music and film at the top of the Chesapeake Bay featuring 2-time Grammy-nominated Mindi Abair and the Boneshakers, the Cab Calloway Orchestra, Jack Broadbent, Johnny Neel, a 'Maryland Rising Stars' Concert and more. These events and many more activities at restaurants, museums and businesses all around the charming town at the top of the Chesapeake Bay make for a festive weekend, and it's all kicked-off at the stages of Havre de Grace's First Friday.
---
More about Havre de Grace Jazz & Blues Festival
---
Type:
Events
---
Location:
121 N. Union Ave
Havre de Grace, MD 21078
443-502-2005
---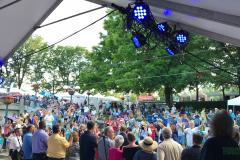 Photo By: columbiafestival.org
9

Columbia Festival of the Arts, Columbia

June 14-30, 2019

At home on the lake for 31 years, the Columbia Festival of the Arts is the event of the summer. Spend the day walking the water's edge with Funk Bands, Big Bands, and Military Bands plus special guest performances.  All that, plus Stoop Storytelling, theatrical performers, and other out-of-this-world acts.
---
More about Columbia Festival of the Arts
---
Type:
Events
---
Location:
Columbia's Lake Kittamaqundi on Little Patuxent Parkway
Columbia, MD 21044
410-715-3044
---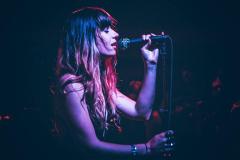 Photo By: Maryland Doom Fest
10

Maryland Doom Fest, Frederick

June 20-23, 2019

Like a glacier of fire, experience the inexorable, pounding power of DOOM as this unforgettable fest takes over Frederick. Lose yourself in a sea of sound at this riot of rock.  The Maryland Doom Fest 2019 will be a favorite for years.
---
More about Maryland Doom Fest - Frederick
---
Type:
Events
---
Location:
611 N. Market St.
Frederick, MD 21701
301-631-1460
---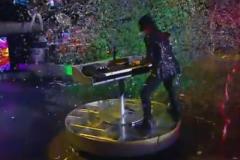 11

Jellyfish Festival, Ocean City

June 21-23, 2019

Jellyfish is more than just music. Located beside the main stage, you'll find the Jellyfish Village. It will be five blocks of interactive, family-friendly activities and fun. It will include a fitness challenge, a skateboard and bicycle zone, a secondary music stage, as well as vendors and artists.
---
More about Jellyfish Festival: the Art of Extreme Sports and Music
---
Type:
Events
---
Location:
N. Division Street
Ocean City, MD 21842
410-289-2800
---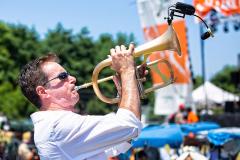 Photo By: lakearborjazz.com
12

Lake Arbor Jazz Festival, Mitchelville

July 11-14, 2019

The annual Lake Arbor Jazz Festival celebrates its 10th year with four days of jazz in Prince George's County. Festival events consist of a pre-Festival Jam on July 11, the Summer White Affair & Concert on July 12, a full day of performances in Mitchellville on July 13, and the Inspirational Jazz Experience on July 14 at the Bowie Center for the Arts.
---
More about Lake Arbor Jazz Festival
---
Type:
Events
---
Location:
10100 Lake Arbor Way
Mitchellville, MD 20721
301-655-9448
---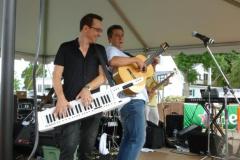 Photo By: St. Mary's County Tourism
13

Potomac Jazz & Seafood Festival, Coltons Point

July 12-14, 2019

Relax riverside on the museum lawn and enjoy live jazz artists, lots of delicious seafood delicacies, and gorgeous views of St. Clement's Island at this signature yearly event.  Enjoy jazz, seafood and stunning waterside views with a variety of activities for jazz enthusiasts! To celebrate the 20th year, we're adding a special free Friday concert celebration in Leonardtown and Sunday jazz brunches and activities in downtown Historic Leonardtown in addition to the Saturday festival at St. Clement's Island Museum.
---
More about Potomac Jazz & Seafood Festival
---
Type:
Events
---
Location:
38370 Point Breeze Road
Coltons Point, MD 20626
301-769-2222
---
14

Artscape, Baltimore

July 19-21, 2019

As America's largest free arts festival, bringing more than 350,000 people together, Artscape has become an integral part of the fabric of Baltimore. Walk streets alive with art, theater, food, and – of course – amazing music. Stay tuned for the lineup, but previous years have included performances from Wyclef Jean, Gogol Bordello, The Mighty Mighty Bosstones, Tito Puente, and George Clinton and Parliament Funkadelic. 
---
More about Artscape
---
Type:
Events
---
Location:
1300 W Mt Royal Ave
Baltimore, MD 21217
410-752-8632
---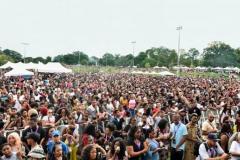 15

AFRAM, Baltimore

August 10-11, 2019

One of the largest African-American festivals on the East Coast is hosted in Baltimore City's Druid Hill Park. This 745-acre urban oasis draws crowds of more than 100,000 each year. For two days, people from all walks of life come together to enjoy national entertainment acts, local eats and much more.  
---
More about AFRAM Festival
---
Type:
Events
---
Location:
900 Druid Park Lake Dr
Baltimore, MD 21217
410-396-7900
---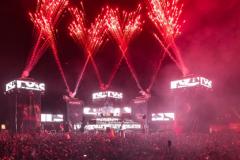 Photo By: moonrisefestival.com
16

Moonrise Festival, Baltimore

August 10-11, 2019

This is the place to dance. Celebrating every corner of the dance floor from heavy-hitting bass to hip-hop, electronica, house and everything in between. Walk the vendor village, luxuriate in ultra-hip VIP lounges, enjoy specialty cocktails and more, all at Moonrise Festival. 
---
More about Moonrise Festival
---
Type:
Events
---
Location:
Hayward and Winner Aves
Baltimore, MD 21215
410-542-9400
---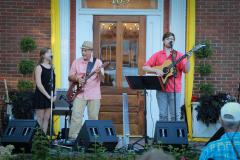 Photo By: http://carolinesummerfest.com
17

Caroline Summerfest, Denton

August 16-17, 2019

Bring the family to downtown Denton for this amazing annual summer-sendoff. Don't let the kids go back to school without a spin on the dynamite Denton dance floor. This shindig has everything-- rockin' local music on four stages, strolling performers, a car show and more. This festival keeps the fun all in the family.
---
More about Caroline Summerfest
---
Type:
Events
---
Location:
4 N. Second Street
Denton, MD 21629
410-479-8120
---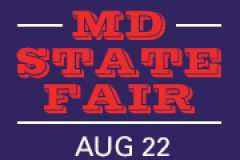 18

Maryland State Fair Concert Series, Timonium

August 22 - September 2, 2019

The 138th Maryland State Fair, an annual destination sure to captivate visitors of all ages, runs from Thursday, August 22 – Monday, September 2, at the Timonium Fairgrounds in Baltimore County. Featured acts on the concert stage for 2019 include Hanson, The Marshall Tucker Band, Lojack, and Night Ranger.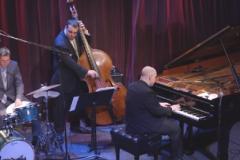 Photo By: chesapeakemusic.org
19

Monty Alexander Jazz Festival, Easton

August 30 - Sept. 1, 2019

Send off summer with the scintillating sounds of jazz at this Labor Day favorite. Ten years in and growing every summer, make the trip once, and this one is sure to become an annual tradition. Past years featured Dominick Farinacci, Shenel Johns, Matthew Whitaker, Harry Allen, and, the festival's namesake, legendary Caribbean jazz pianist Monty Alexander. You won't want to miss this classic concert. Stay tuned for this year's slate of performers.
---
More about Monty Alexander Jazz Festival
---
Type:
Events
---
Location:
40 E Dover St
Easton, MD 21601
410-822-7299
---
Photo By: National Folk Festival/Edwin Remsberg
20

National Folk Festival, Salisbury

September 6-8, 2019

Salisbury hosts the National Folk Festival, the longest-running multi-cultural traditional arts celebration in the country, for 2018-2020. The Festival features multiple stages of continuous music, a dance pavilion, traditional crafts, regional food, storytelling, parades, and demonstrations. This large-scale, three-day outdoor event is free to the public and will introduce audiences to a diverse array of traditional musicians, dancers, and other keepers of culture.
---
More about National Folk Festival
---
Type:
Events
---
Location:
104A Poplar Hill Ave
Salisbury, MD 21803
410-767-6450
---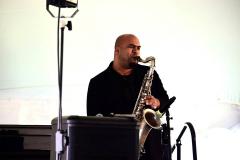 Photo By: http://chestertownjazzfestival.org/
21

Chestertown Jazz Festival, Chestertown

September 12-14, 2019

What do you get when you bring smoking jazz and bad-to-the-bone blues to the shores of the Chester River? You get the Chestertown Jazz Festival to close down an epic summer of fun. Set in Chestertown, as well as a variety of other venues,  slate of performers is sure to be impressive.  Check back for the 2019 list of performers.
---
More about Chestertown Jazz Festival
---
Type:
Events
---
Location:
413 S. Cross Street
Chestertown, MD 21620
410-778-0416
---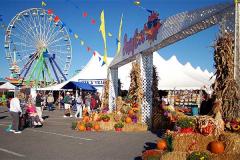 22

Sunfest, Ocean City

September 19-22, 2019

No one likes to say goodbye to summer, but if you've got to do it, do it right at Sunfest, Ocean City's biggest and best event of the year. Experience the best the best beach-town in the U.S.A. has to offer during this four-day free festival. Opening with a boardwalk parade and closing with a big, end-of-the-season concert, rock out with more than 180 crafters, hayrides on the beach, and the best local seafood on the planet. Recently, Sunfest brought in Yacht Rock icon Christopher Cross, and they're sure to top that this year, so make your reservations now!
---
More about Ocean City Sunfest
---
Type:
Events
---
Location:
809 S. Atlantic Ave
Ocean City, MD 21842
410-289-2800
---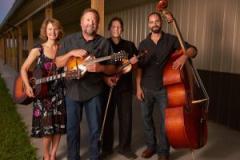 Photo By: Tim and Savannah Finch
23

Berlin Fiddlers Convention, Berlin

September 20-22, 2019

Fiddlers on the roofs. Fiddlers in the bars. Fiddlers on the streets. Heck, you pretty much can't swing a cat without hitting a fiddler at this epic string-stravaganza. Now in its 27th year, the streets of America's Coolest Small Town flood with fans each year. And now, this already-amazing event has added the Maryland State Flatpicking Guitar Championship, proving that the fiddlers of Berlin welcome all sorts of sounds. Make your plans now, because the hotels will fill up, and these sounds will stay with you forever.
---
More about Berlin Fiddler's Convention
---
Type:
Events
---
Location:
Downtown Berlin
Berlin, MD 21811
410-641-4775
---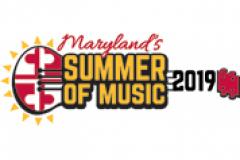 24

Find Out More About The Summer of Music