The plethora of outdoor music venues, live music venues and restaurants with a happening entertainment scene prove that Marylanders really know how to groove. Start here for ideas on where to catch great live music around the state.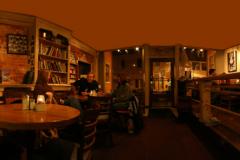 1

49 West, Annapolis

This unassuming Annapolis coffeehouse has a back room that hosts solo artists and small bands. The mix of music offered is eclectic to say the least, from gypsy jazz to Appalachian fiddling to Brazilian bossa nova. Check out more Annapolis music venues.
---
More about 49 West Coffeehouse
---
Type:
American
---
Location:
49 West St
Annapolis, MD 21401
410-626-9796
---
2

St. Mary's River Concert Series

St. Mary's College of Maryland hosts a free outdoor concert series featuring The Chesapeake Orchestra. Since its founding in 1999, the series has grown in popularity and prestige, with hundreds of spectators flocking to the verdant Townhouse Green to enjoy classical, jazz and blues symphonic music under the stars.
More info..
3

Looney's Pub & Grill, Bel Air

The biggest and busiest restaurant and pub in Bel Air, this award-winning restaurant expanded in 2007 to include a giant stage that now hosts some of the best bands from up and down the East Coast.
---
More about Looney's Pub
---
Type:
Irish
---
Location:
312 S. Main Street
Bel Air, MD 21014
410-803-7080
---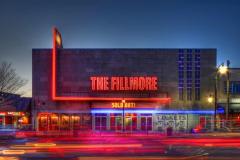 Photo By: The Fillmore, Silver Spring
4

The Fillmore, Silver Spring

This chic 2,000-seater performance space located in the heart of downtown Silver Spring attracts national acts as well as up-and-coming talent.
---
More about The Fillmore Silver Spring
---
Type:
Music Venues
---
Location:
8656 Colesville Rd
Silver Spring, MD 20910
301-960-9999
---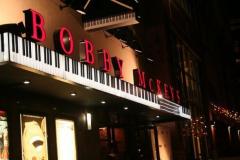 5

Bobby McKey's Dueling Piano Bar, National Harbor

Fast fingers and quick wit characterize the talented pianists at this entertainment destination at National Harbor. They can play (and sing!) everything from Pharrell to Mariah Carey to Garth Brooks, and even the waiters get in the act.
More info...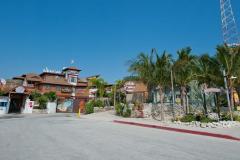 6

Seacrets, Ocean City

Modeled after the laid-back island life found in tropical Jamaica, this Ocean City bar and restaurant serves up a relaxed atmosphere with an outdoor beach, in-raft service and live bands.
---
More about Seacrets
---
Type:
American
---
Location:
117 W. 49th St
Ocean City, MD 21842
410-524-4900
---
7

Cancun Cantina, Hanover

Seven bars, two stages and big dance floors add up to one great party in Hanover. Put a menu inspired by Mexican flavors with a dash of beach cuisine and you've got ingredients for the most fun to be found North of the Border.
---
More about Cancun Cantina-Hanover
---
Type:
American
---
Location:
7501 Old Telegraph Rd.
Hanover, MD 21076
410-761-6188
---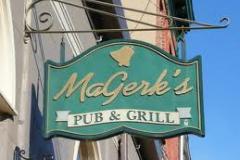 8

MaGerks Pub and Grill, Bel Air

Nestled in the heart of Bel Air's pedestrian-friendly downtown, this laid-back neighborhood joint offers signature Philly cheese steaks that keep the locals coming back for more. There's live entertainment in the main dining room on weekend nights, and brewery Tap Takeover Night on the first Wednesday of each month.
---
More about MaGerk's Pub
---
Type:
American
---
Location:
120 S. Bond St
Bel Air, MD 21014
410-638-7701
---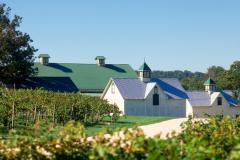 Photo By: Boordy Vineyards
9

Boordy Vineyards, Hydes

Tucked away in the rolling hills of Baltimore County is a Hydes winery that boasts more than great grapes. This family-owned vineyard offers live open-air festivals in the warmer months, local musicians playing at the Thursday farmer's market and food, and wine tasting inside the barn during the colder months.
---
More about Boordy Vineyards
---
Type:
Attraction
---
Location:
12820 Long Green Pike
Hydes, MD 21082
410-592-5015
---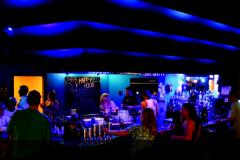 10

Roadie Joe's Bar & Grill, Salisbury

This proudly self-described "dive" bar in Salisbury has an authentic vibe that makes concerts on the patio or on the indoor stage casual and fun and is the kind of place where you feel totally at home.
---
More about Roadie Joe's Bar & Grill-Salisbury
---
Type:
American
---
Location:
213 W Main St
Salisbury, MD 21801
443-944-9156
---