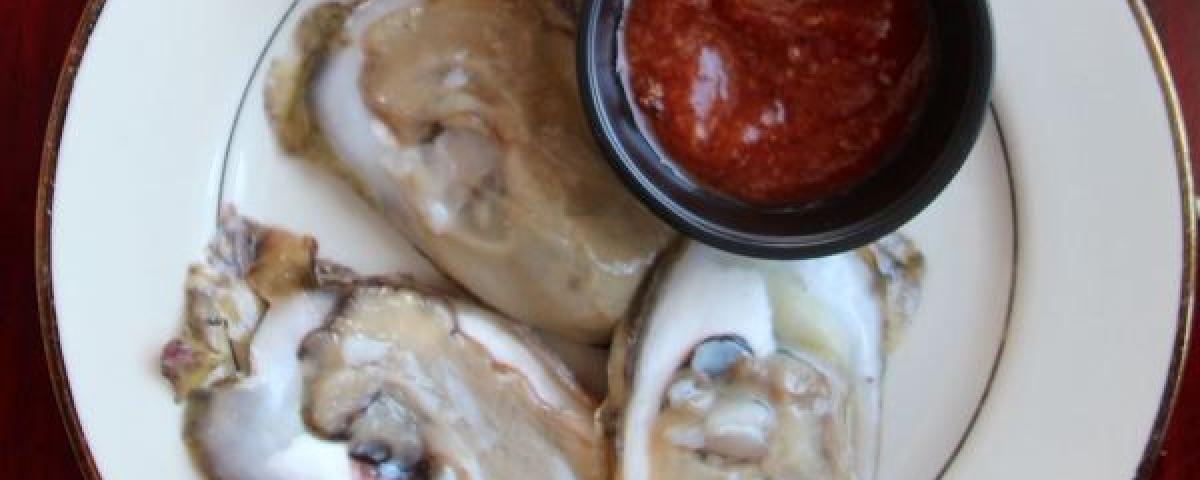 14
Only-In-Maryland Seafood Feasts
We Marylanders are modest folk, except when it comes to one thing. We have hands-down the best seafood in the world, and there's no better time to celebrate that than during the Fall months. Check out these amazing seafood festivals that bring together great people, amazing music, big-time family fun, and did we mention the best seafood in the world?
Also, make sure to check out the Maryland Crab & Oyster Trail
View Entire List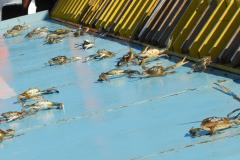 Photo By: Patty Hancock Photography
1

National Hard Crab Derby, Crisfield

August 27 - September 2, 2018
Crab races, crab picking, crab cooking & boat docking contests. Parade, games, rides, seafood, fireworks, arts/crafts, live entertainment; 71st year!


More Information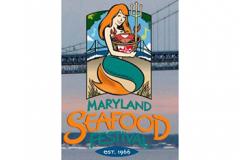 Photo By: Maryland Seafood Festival
2

Maryland Seafood Festival, Annapolis

September 8 & 9, 2018
The summer fun continues at the Annual Maryland Seafood Festival. Young and old gather at Sandy Point State Park to listen to eclectic music, participate in exciting contests & indulge in flavorful foods. On the water, there is sand soccer, paddle-boarding, and also a crab soup cook-off.

More Information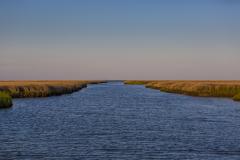 Photo By: Clark Vandergrift, OTD
3

A Taste of Smith Island

September 15, 2018
For the cost of $55, guests receive transportation from Crisfield to Smith Island and back via the Chelsea Lane Tyler, and a meal featuring crab soup, clam fritters, crab balls, authentic Smith Island cake, and more. The boat departs Crisfield at 3 pm. Proceeds benefit the Smith Island Cultural Center. To purchase tickets, call 410-425-3351.
Crisfield
Photo By: Chesapeake Oyster & Wine Festival
4

Chesapeake Oyster & Wine Festival, National Harbor

September 22-23, 2018
A shucking good time with wine! Taste excellent American and International wines paired perfectly with Chesapeake Bay oysters. Be sure to bring a hearty appetite – there will be an incredible selection of seafood dishes (and plenty of delicious non-seafood dishes).

More Information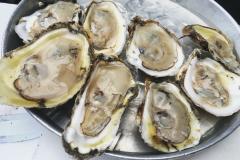 Photo By: Oyster Recovery Partnership
5

Mermaid's Kiss Oyster Fest, Baltimore

September 20, 2018
This popular night of all-you-can eat oysters, fresh seafood dishes from iconic and up-and-coming restaurants, and live entertainment helps raise funds for a better Chesapeake Bay. Expect a Bay-themed silent auction, prizes, giveaways and more!

More Information
6

Captain Tyler's Crabhouse Feast & Cruise, Crisfield

October 6, 2018
Go off Grid with Captain Tyler! Enjoy feasting on Maryland's Eastern Shore food staples, dinning on all you can eat crabs, corn, beer and so much more. All while relaxing by the water in a vintage, one of a kind, rustic crab picking house transformed into a restaurant by Capt. Tyler himself. A salty sailor he is, Captain Tyler will sail you down the Tangier sound to see the beautiful islands of the Chesapeake Bay!
Photo By: Mount Harmon
7

Bull & Oyster Roast at Mount Harmon Plantation, Earleville

October 13, 2018
This very popular Fall event is a traditional Eastern Shore Bull & Oyster Roast plus silent and live auctions, tours of the Manor House, live music and much more in a very special setting.

More Information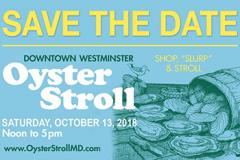 Photo By: www.OysterStrollMD.com
8

Oyster Stroll, Westminster

October 13, 2018
Shop, "Slurp" and Stroll along this charming downtown while live music plays. This Festival is more than simply oysters. Other foods and fun are part of this returning event designed to benefit the Chesapeake oyster aquaculture and the Living Reef project that is designed to create an environment for wild oysters.

More Information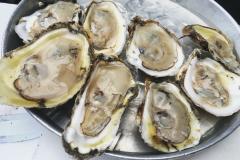 Photo By: Oyster Recovery Partnership
9

Oysterfest 12, Baltimore

October 13-14, 2018
Get ready to slurp, sip, and support a great cause as Ryleigh's Oyster celebrates the opening of prime Chesapeake Bay Oystering season for the 11th year in a row at this two-day food-and-entertainment festival in Federal Hill. Live music, vendors, tasting tents and the 6th Annual Baltimore Oyster Shucking Championship.


More Information
Photo By: Stella Maris
10

Stella Maris Crab Feast & Auction, Baltimore County

October 14, 2018
Ready your mallets for the 33rd Stella Maris Crab Feast & Auction. The all-you-can-eat steamed crabs, delicious buffet are just the starters. Next up: silent & live auctions, music and dancing.

More Information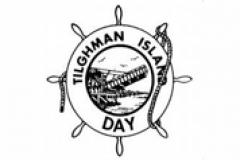 Photo By: Tilghman Island
11

Tilghman Island Day

October 20, 2018
Arts and nautical crafts, boat building demonstrations, oyster shucking, crab picking and a look at the life of a waterman.

More Information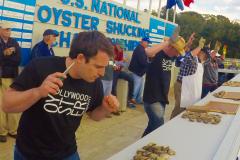 Photo By: St Mary's County
12

U.S. Oyster Festival, St. Mary's County

October 20-21, 2018
Celebrate the 52nd anniversary of the U.S. Oyster Festival & the opening of the Chesapeake Bay's oyster season. U.S. National Oyster Shucking Championships & National Oyster Cook-Off.

More Information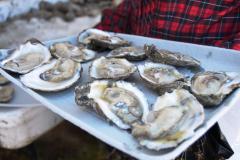 Photo By: Chesapeake Bay Maritime Museum
13

OysterFest at Chesapeake Bay Maritime Museum, St. Michaels

October 27, 2018
A celebration of the Chesapeake Bay's oysters featuring live music on two stages, boat rides, retriever demonstrations, oysters and local fare, an oyster stew competition, cooking demos, and children's activities.
St. Michaels

More Information
Photo By: Phillips Wharf Environmental Center
14

Oyster Jam & Brew Fest at Phillips Wharf, Tilghman Island

November 3, 2018
Celebrate Oysters Phillips Wharf Style by exploring the bounty from at least eight aquaculture companies. Then savor the taste of fourteen different brews. Enjoy live music, oysters, a cool auction and great location. Plans are being made so check back for details.

More Information