In Maryland, the music never stops, but it sure does heat up come summer! These great concert series are the perfect way to bring together good friends for good times, whether it's reggae on the water, killer jazz at a vineyard, blues with a side of BBQ, or metal madness by the monuments. You're sure to find the right series to cement your new Summer of Music tradition. Share your music experiences with us on social media using #MarylandMusic, and make sure to check out Maryland's Summer of Music lineup.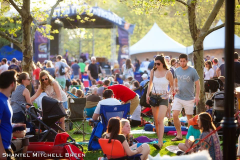 Image Credit: WTMD
1

WTMD First Thursday Concert Series

First Thursdays June - September 2020
Held along the harbor in Baltimore's picturesque Canton Waterfront Park, this sprawling, free, summer-long festival series features six bands on two stages each month from May through September, drawing an audience of more than 15,000 per show.
More information...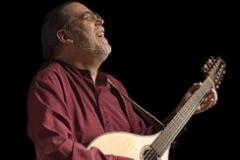 2

New Germany Concert Series

Various dates June - August 2020

New Germany State Park hosts its annual summer concert series at the Lake House from May through August.  All shows are free to the public.
3

Rocky Gap Casino Resort Concert Series

Monthly, June - September 2020

Rocky Gap Casino Resort is highlighting a summer concert series hosting one outdoor show each month. Locations include the Amphitheater at Rocky Gap State Park and the Driving Range at Rocky Gap Casino Resort.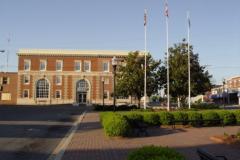 Image Credit: visitstmarysmd.com
4

Downtown Tunes, Historic Leonardtown

Weekends, June-September 2020

If you've never been to the Leonardtown, let the fantastic Leonardtown Summer Music Festival seal the deal. Enjoy great music in Historic Leonardtown's charming 19th-century downtown district, nestled along the Breton Bay wharf. Split your time between dancing and paddling through the aquatic sanctuary. Oh, and did we mention the award-winning Port of Leonardtown Winery is just a stone's throw away? 
 
5

Belvedere Square Summer Sounds, Baltimore

Fridays, June -  September 2020

This neighborhood bash has become a citywide tradition, as the iconic Belvedere Square complex brings great, free music to Fridays on the Square all summer long.
More information...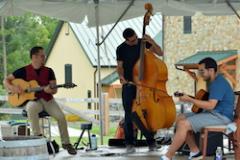 Image Credit: Boordy.com
6

Spring Bluegrass & Summer Evening Concerts at Boordy, Hydes

Saturdays, June - August  2020
For a lot of Marylanders, when they think summer on the lawn, they think of Boordy Vineyards, and their great concert series is sure to show you why.
More information...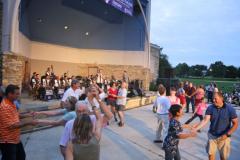 Image Credit: Visit Frederick
7

Frederick Summer Concert Series

Sundays, June - August 2020

Enjoy local and regional performers at these free concerts in the heart of historical Baker Park! From blues and swing groups to outstanding tribute artists, the concert series is a winner. In lieu of admission, canned food and cash donations will be accepted to benefit the Frederick Food Bank. 7-8:30pm.
More information...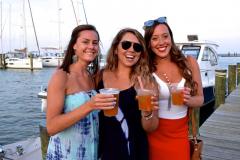 Image Credit: Tides & Tunes Summer Concert Series
8

Tides & Tunes at The Annapolis Maritime Museum

Thursdays , June - August 2020

Maybe it's all the sailors, but nobody knows how to throw a party like Naptown, and the Annapolis Maritime Museum's Tides & Tunes Summer Concerts are the best bashes in town. Bringing great music to the docks along with signature concerts and amazing sunsets, Tides & Tunes is a can't-miss great time. And with a different genre every week from June 'til August, there's something for everyone. 
More information...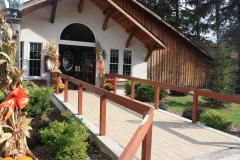 Image Credit: Sarah Duck Garrett County
9

Music at Penn Alps, Grantsville

June - August 2020
For 28 years, this one-of-a-kind community of artists and artisans has been bringing unique music to their Great Hall. Focusing on a mix of classical music and American folk styles, the Spruce Forest is the perfect home for these enduring sounds. 
More information...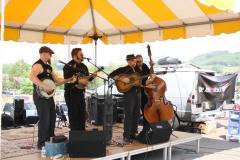 10

Stage Wisp Concert Series, McHenry

Wednesdays, July - August 2020

For the thrill-seeking ski-nuts at Wisp-- how to you keep that awesome energy flowing when the snow is gone? Easy-- the Stage Wisp Concert Series, kicking off July 3 - the day before  Fire on the Mountain, Wisp's legendary July 4th fireworks display and concert - and going every Wednesday through August. Stage Wisp combines great music with great local produce at the adjoining farmers market, making this a one-stop-shop for good times and good grub. 
More information...
11

Little Yough Summer Music Festival, Oakland

Fridays, June - August 30 2020
If there's something better than bluegrass in Maryland's Appalachian Mountains, we'd love to hear about it. And from July through Labor Day, Oakland brings those sweet sounds of summer to Friday nights at the Mountain Fresh Pavillion for this beloved series 24th year. 
More information...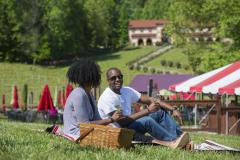 Image Credit: Clark Vandergrift
12

Wine, Friends, and Tunes at Maryland's Wineries

If you're looking for the perfect way to unwind after a long summer work week, look to Maryland wineries. Marrying great Old Line State vintages with fantastic local tunes, Maryland wineries provide a perfect backdrop to get your groove on this summer. Head to our Wineries page to find events near you or in a new spot across the state. 
More information...