MD Travel Updates: COVID-19 (Coronavirus)
Travel Updates: COVID-19 (Coronavirus)
For the latest information on the respiratory illness COVID-19, including links to key resources go to: The Maryland Department of Health / COVID-19
Guidance For Travelers
The Maryland Office of Tourism wants every visitor experience in Maryland to be exceptional, travelers are encouraged to contact all businesses before visiting. The comfort of Marylanders and  our visitors is our highest priority, we urge everyone to continue to observe social distancing and other public health guidance.  
Maryland is following Governor Hogan's Maryland Strong: Roadmap to Recovery plan, which includes a phased approach to reopening business. Stages are being implemented with a flexible, community-based approach that empowers individual jurisdictions to make decisions regarding the timing of reopenings.
The use of face coverings are required for all people in Maryland over the age of five when in any public location including outdoors when unable to maintain six feet apart.The expanded order continues to provide certain exceptions, including for medical conditions. Read the 
FAQs regarding face coverings and also see these social gathering FAQs.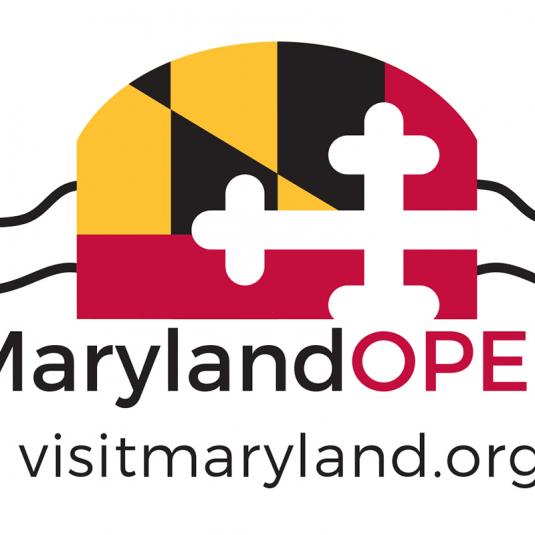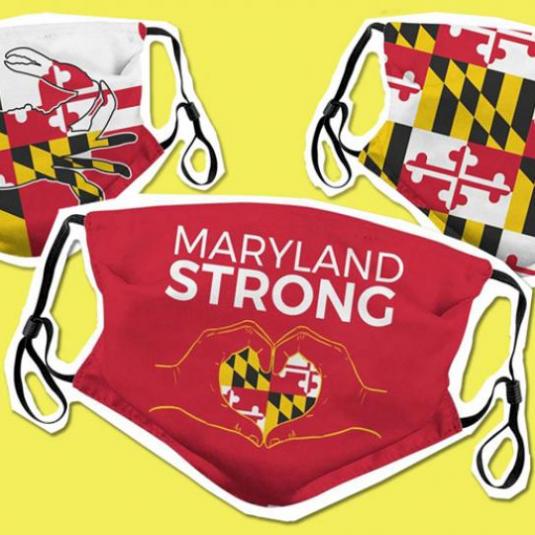 Commerce Launches "Masks On Maryland" Program
The Maryland Department of Commerce is asking you to do all you can in the fight against COVID-19 with its new #MasksOnMaryland program. The program features radio spots throughout the state and Washington D.C., along with robust social media messaging from prominent Marylanders encouraging everyone to properly wear masks, maintain safe physical distancing, and to adhere to CDC hygiene practices with the tagline, "Only You Can Keep Maryland Open for Business."
The radio spots were developed by OTD and our tourism industry partners in coordination with the Maryland Department of Health and Governor Hogan's office. Among the first announcements crafted were two produced with the Baltimore Ravens tight end starter, Mark Andrews, who urges fans to "Protect the Flock," and Brandon Hyde, manager for the Baltimore Orioles, who encourages listeners to take the lead in keeping friends and neighbors "in the game." Listen to the spots here, and use the hashtags #MasksOnMaryland and #MDinFocus to promote a safer Maryland.
Maryland Strong: Roadmap to Recovery
The Maryland Strong: Roadmap to Recovery has been developed based on the recovery plans issued by the federal government, the National Governors Association, and premier institutions like Johns Hopkins and the American Enterprise Institute; constructed by the expertise of the scientists and public health officials on Maryland's Coronavirus Response Team; and adapted to our situation here in Maryland. The result is a responsible, gradual, safe path forward for our state.
Read the Maryland Strong: Roadmap to Recovery.
Symptoms of COVID-19
Commonly reported symptoms of COVID-19 infection include:
Fever
Cough
Shortness of breath
Pneumonia​​
While the exact incubation period for this coronavirus has not yet been determined, it is believed that most infected people will develop symptoms 2-14 days after they were exposed.
Prevention
There is no vaccine available for COVID-19.  In general, people can protect themselves and others against respiratory viruses by taking the following precautions:
Wash your hands frequently with soap & water or use an alcohol-based hand sanitizer.
Cover your mouth and nose while coughing or sneezing.
Avoid close contact with people who are sick.
If you are sick, stay home from work or school.
Avoid touching your eyes, nose, or mouth with unwashed hands.
Practice good health habits.
Latest Information
The Maryland Department of Health / COVID-19
FAQs
​COVID-19 Frequently Asked Questions​​​
Rumor Control
Maryland Coronavirus Rumor Control
Centers for Disease Control and Prevention (CDC) Resources
CDC Novel Coronavirus Outbreak Website
CDC Flowchart to Identify and Assess COVID-19​
CDC Novel Coronavirus Fact Sheet​ 
World Health Organization
​World Health Organization (WHO) Coronavirus Website​
Johns Hopkins University Coronavirus Resource Center
Coronavirus COVID-19 Global Cases Map
Maryland Businesses
Resources for Maryland businesses addressing the Coronavirus issue may be found here.