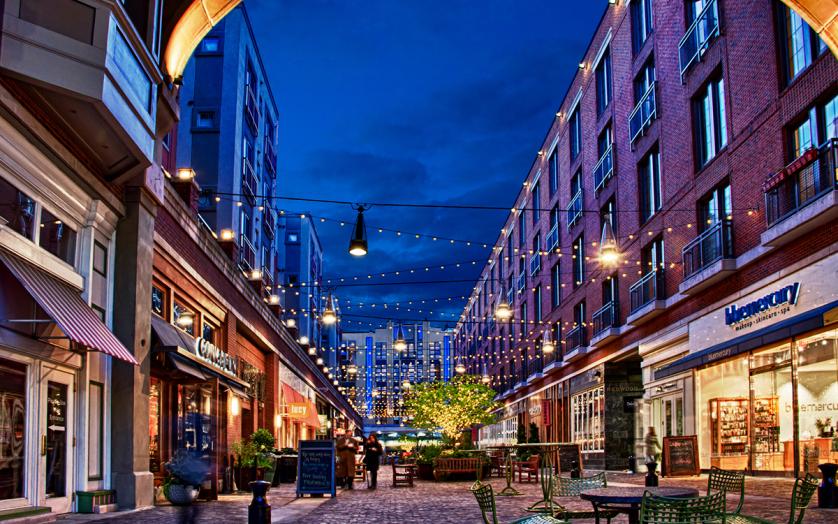 Victoria Pickering
Shopping Malls and Unique Boutiques
Need a shopping fix? Get your retail therapy at one of Maryland's many malls, exclusive shops, and specialty stores.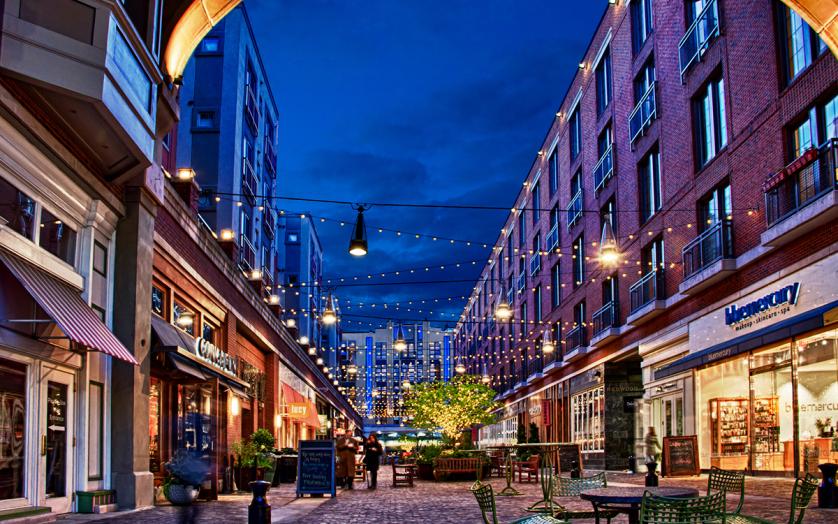 Victoria Pickering
Whether you're shopping with a mission or just browsing, Maryland's charming boutiques and malls have the goods and unique treasures you're looking for.
Shopping In the D.C. Suburbs
Upscale shopping is plentiful at Bethesda Row, Wildwood Shopping Center, and other spots in the highly walkable Bethesda business district. Shoppers will find apparel and accessory boutiques including Ginger, The Little Shoebox, Belina and Denim Bar, to name a few. If it's home furnishings, décor or unique gifts you're after, check out Bella Italia, The Blue House or Urban Country.
The pedestrian-friendly Silver Spring area boasts an array of apparel shops, including the whimsical wardrobe and accessory boutique Metamorphosis. If it's an elegant new chapeau you're craving, visit Amore Hats Etc. or Andrea's Fine Hats. For that sleek, formal gown to wear at the next company party, visit City Place Mall to find something that will really sparkle. Climb aboard VanGo—downtown's free weekday shuttle service—to save your feet for more shopping!
Runners will rejoice at the Georgetown Running Company Chevy Chase. This local running apparel store doubles as access to a ready-made running community. Reward your exercise efforts at the uber-chic designer Felix Alonso's dress shop, Vogue by Alonso. For something more casual, check out Lemon Twist. More can't-miss Chevy Chase shopping includes home furnishings from Amber Fields Interiors.
For bargain shoppers, the Tanger Outlets at National Harbor deliver the goods at discount prices.
Shopping In Baltimore
In downtown Baltimore, a best bet for boutique shopping is Harbor East, with clothing from Urban Chic, accessories and apparel from Handbags in the City, shoes and jewelry from Sassanova, Arhaus luxury furnishings, and even the Under Armour Brand House shop. You'll also find signature shopping experiences in the hip Federal Hill neighborhood which is home to Brightside Boutique and Art Studio, Cottage Kidz Boutique and Phina's for the Home. The Village of Cross Keys in northern Baltimore is a destination for Pied Piper Kids, The Store Ltd. specializing in decorative housewares, women's clothing and Betty Cooke designer jewelry and Octavia II for style for special occasions..
Just outside the city in Baltimore County, York and Joppa roads and their off-shoots are home to all sorts of shops and restaurants, including the spacious Towson Town Center which boasts a variety of stores. But Towson is especially popular among brides for its collection of bridal shops and formalwear boutiques including Gamberdella, Garnish, Ransom's, and M'Jourdelle & Associates.
Suburban Maryland Shopping
South of Baltimore, Howard County is home to abundant shopping. At Maple Lawn, you'll find high-end labels at Liquid Blue Denim, Hyatt and Co., Simply Divine and The Pearl Modern Spa and Boutique. The town of Clarksville is home to Conscious Corner, where eco-conscious shoppers can find natural, organic, vegan clothing, accessories, food, pet products and home décor at retailers including Nest, Roots Market, Boulder, Bark! Pawsitive Petfood and Great Sage. Savage Mill is an historic cotton mill that now houses specialty shops, including Cherie Amour bridal shop and African-inspired O'Mak Designs. Parents can enjoy upscale shopping at The Mall in Columbia, while the kids will love the mall's grand merry-go-round.
North of the city, Harford County's Bel Air is home to several unique shops including Tiger Lily, B. Fabulous, Élan Blu, Heartbeat, Ewenique Yarns, The Pink Silhouette and Two Sisters Gallery of Fine American Craft. 
Other locations around the state offer their own twists on shopping. For higher-end gifts for that special someone, try the Nordstrom wing of Westfield Annapolis. Reward the kids for good behavior by reserving a seat at the Medieval Times at the castle at Arundel Mills. Or find deals galore at Prime Outlet in Hagerstown or Queenstown.