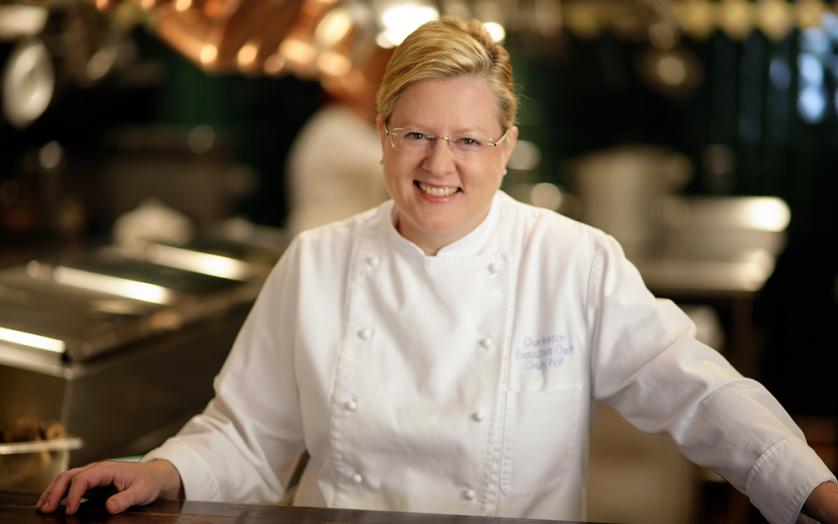 Charleston
Celebrity Chefs and Culinary Icons
Maryland is at the forefront of the new, foodie revolution, and these local chefs are leading the way.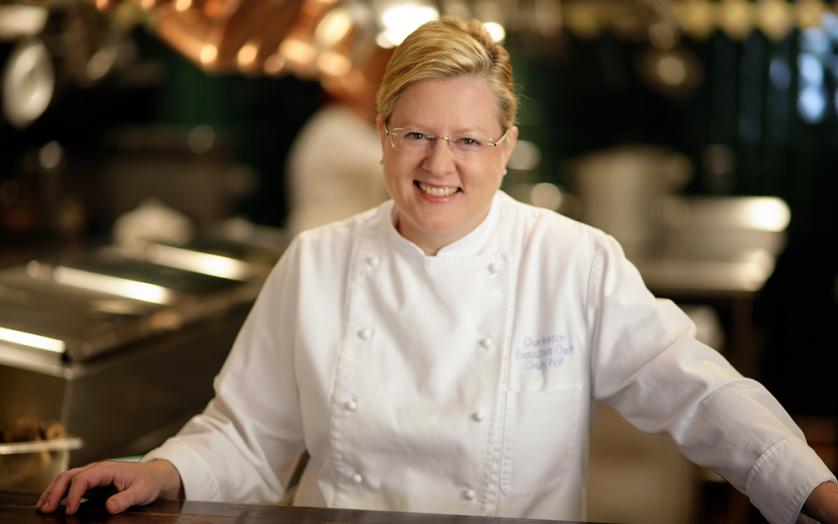 Charleston
With unparalleled, local ingredients like hand-picked Chesapeake blue-crab, fresh shucked oysters, glorious Maryland produce and choice, farm-raised meats and cheeses, Maryland chefs are spoiled and they like to pay it forward. Whether you're in the mood for cutting edge culinary wizardry, world renowned Maryland seafood, or good ol' fashioned comfort food prepared with a double serving of love, Maryland's top chefs are a cut above. It's tough finding a favorite, but it's a lot of fun trying.
Modern American: Chef Bryan Voltaggio
Restaurants:  Family Meal & More to Come
Sample menu item: Wagyu short rib with farrow, saffron, bone marrow, fermented turnip and garlic.
Cooking style: Voltaggio earned fame as a finalist on the reality TV show Top Chef.  After donning the toque for some of New York and D.C.'s top restaurants,  Voltaggio, a "true son of the Chesapeake," returned to his home town of Frederick to open his first restaurant.  His menus offer healthy selections of seafood with preparations that hint at his classical French training.
Patissier: Chef Steve Konopelski
Finalist on Food Network's 2015 Holiday Baking Championship
Bed & Breakfast: Turnbridge Point
Bio: A graduate of Manhattan's famed French Culinary Institute, Chef Konopelski is a master of the pastry arts. Part owner and pastry chef at Denton's beloved Turnbridge Point Bed & Breakfast, Konopelski's creations marry delicate, urban sophistication with sinfully delicious traditional French favorites to create confectionary masterpieces sure to open the eyes -- and melt of the palettes -- of even the most jaded foodie. And if you're planning a wedding, Chef Konopelski's cakes will leave you with memories so sweet you'll recount them on your golden anniversary.
Sample offerings: Couture wedding cake, Kouign Amann, cannolios, croissant, vegetable frittata, quiche.
Cooking style: Konopelski weds traditional French pastry techniques with a hearty, rustic sensibility lending his confections a timeless elegance and comforting approachability.
French Fusion: Chef Cindy Wolf
Restaurants: Charleston, Petit Louis, Cinghiale, Johnny's, Bar Vasquez
Sample menu item: Grilled Colorado lamb tenderloin with saffron basmati rice, cucumber yogurt and carrot puree at Charleston.
Cooking style: Wolf's style embraces French fundamentals and preparations that make the most of the natural flavors of the finest regional ingredients.
Cake Wizard: Chef Duff Goldman
Shop: Charm City Cakes
Sample order: A custom carved cake in the shape of two Harry Potter books atop a mountain encircled by a fondant train.
Cooking style: "If you can imagine it, we can create it" is the Ace of Cakes' mantra. And create it they did. In fact, his out-of-this-world ideas landed Goldman his own show on The Food Network.
French Country: Chef Michel Tersiguel
Restaurant: Tersiguel's
Sample menu item: Canard—Roast duck leg confit with red currant and fresh rosemary gastrique, served with roasted Bosc pears.
Cooking style: For Tersiguel, cooking is the family business. The restaurant's original owners were his parents, who passed down their French culinary techniques and restaurateur flair. The result is a charming eatery reminiscent of home.
Belgian Bliss: Chef Jon Kohler
Restaurant: Pairings Bistro
Sample menu item: Crispy scallops with sweet potato hash, bacon, and apple cider reduction.
Cooking style: Kohler's frequent visits to his wife's native Brussels have infused his culinary creations with a strong Belgian influence that melds sublimely with his Mediterranean training and Chesapeake roots. Chef Kohler's extensive background in wines inspires his exquisite pairings.
All-American: Chef Brian Boston
Restaurant: The Milton Inn
Sample menu item: Braised beef short rib with plum barbecue, root vegetable and white cheddar mashed potatoes.
Cooking style: Boston is an award-winning chef who cooks traditional American cuisine.
More Maryland Chefs
Looking for more local culinary masters? These chefs and restaurants are sure to gratify any gourmand.