NEWS IN BRIEF

Grants for Presenters and Performers
Eighteen Maryland arts organizations or programs are to receive a FY2014 Maryland Touring Grant from the Maryland State Arts Council (MSAC). The grants, which total $46,330, will be matched by the recipients and applied toward the cost of presenting performances by 20 Maryland artists.
"The Touring Grant is a resource for Maryland's performing arts presenters to look within our state's incredible wealth of artistic talent and innovation," said Theresa Colvin, MSAC executive director. "And, the grant supports opportunities for communities across the state to experience and learn about artists and performing arts that are unique to other Maryland regions."

The Caroline County Public Library is one of the organizations to receive a touring grant. The library's program coordinator, Richard Smith, said, "In Caroline County, we don't have a dedicated music venue that draws performers to the area, but our library has excellent acoustics, lighting and sound and that's where Eric Byrd Trio—a quality jazz act—will be next winter, performing free."
See downloadable document for list of grantees.


OTD Staff learns of Waterman's Heritage Tours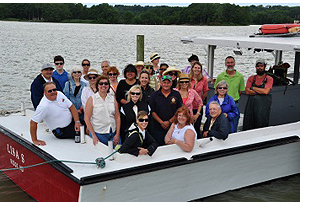 Members of the Maryland Office of Tourism; Calvert County Department of Economic Development and St. Mary's County Department of Economic and Community Development learned first-hand about a new heritage tour experience that is not only fun but is helping to preserve the traditions of the Chesapeake Bay watermen.
The Waterman's Heritage Tours are the result of a partnership of the Chesapeake Conservancy, Coastal Heritage Alliance, Maryland Watermen's Association, and the Chesapeake Bay Maritime Museum. The partners have trained more than 100 watermen in heritage tourism. (Photo: Courtesy of Kathi Ash)


Tourism Showcased at MACO Summer Conference
The Maryland Association of Counties (MACO) 2013 Summer Conference has a focus on an important component of economic development, tourism. The annual conference, which is attended by local government officials, including elected leaders, focuses on issues facing local governments.
Maryland's tourism industry leaders will be at the conference to discuss sports marketing, agricultural tourism, Arts and Entertainment Districts and how tourism is an economic driver of Maryland's economy. Margot Amelia, executive director, Maryland Office of Tourism and John Fieseler, executive director, Tourism Council of Frederick County, Inc., in a session that is moderated by Cecil County Executive Tari Moore, will focus on how growth and innovations in local heritage, maritime, and recreational tourism are changing the tourism industry. If you are planning to be at MACO's summer conference, don't miss this engaging industry session on Friday, August 16 at 2:15 p.m.


Historic Stevensville announces A&E designation
Officials from the Queen Anne's County Office of Economic Development and Tourism joined Historic Stevensville A&E Board Chairman Nancy Cook, Queen Anne's County Commissioner Phil Dumenil, Delegate Stephen Hershey and Maryland Secretary of Business and Economic Development Dominick Murray at the Kent Island Federation of Arts (KIFA) to announce the addition of Historic Stevensville to Maryland's growing network of distinctive Arts & Entertainment (A&E) Districts.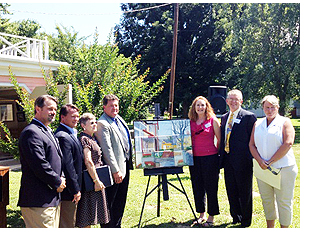 "Governor O'Malley put it well when he said in a recent interview with the NEA, 'Our thriving cities and towns rely on our artists to bring creativity, beauty and, of course, economic activity to our main streets. And, as a community, we need to offer our artists the resources and support to continue to create'," said Secretary Murray.
The new district will position itself as the center of Historic Stevensville, with KIFA, which is celebrating its 50th anniversary this year. KIFA, serving as an anchor attraction, along with a cluster of artist studios, galleries, other art-related enterprises, historic buildings, schools, a public library and restaurants will be located within the district's border. An array of other distinctive attractions, including Paul Reed Smith Guitars, Cascia Vineyards, Four Winds Performing Arts Center, Blackwater Distillery, Terrapin Nature Park and Matapeake Beach, are within the surrounding area.


PR Reps Attend MATPRA
The Mid-Atlantic Tourism Public Relations Alliance (MATPRA) is hosting the 10th annual Media Marketplace in Arlington, VA, August 13-16, 2013. More than 50 travel media journalists and editors have been juried into the marketplace. The writers produce destination articles throughout the mid-Atlantic, as well as for national publications. Nine Maryland county tourism professionals and the Office of Tourism will be among the exhibitors at the marketplace.


Submit nominations for Maryland Tourism Awards
Nominations for the 2012 Maryland Tourism Awards — as selected by the Office of Tourism and the Maryland Tourism Development Board — will be accepted until September 16, 2013 at 5:00 p.m. Award categories are: Green/Sustainable Tourism; Visit Maryland (promotion of the state as a travel destination); Cultural/Heritage Tourism; and Economic Engine. A program overview and a nomination form are available online.
The awards pay tribute to individuals, organizations, businesses or governmental agencies that have significantly contributed to the efforts of the tourism office and board to boost jobs and economic impact in Maryland's tourism industry, and enhance the state's image to travelers. Winners will be announced at the Maryland Tourism and Travel Summit, November 7, 2013. For more information, call or e-mail Jennifer Jones, 410-767-6296.
Log Canoe Race Award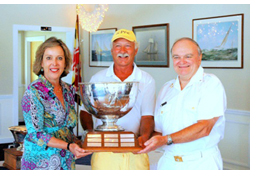 The Log Canoe Governor's Cup was awarded to the skipper of the 1892-vintage vessel, Island Blossom, Corbin Penwell (m) by Hannah Bryon, (l) assistant secretary, Tourism, Film and the Arts and Bill Rowan, (r) commodore of the Miles River Yacht Club. The Log Canoe race was held on the Miles River, St. Michaels on July 28. (Picture courtesy of Bowie Rose)

Charles E. Hunt Selected as Superintendent at Chesapeake Bay Program Office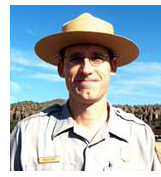 Northeast Regional Director Dennis R. Reidenbach has selected Charles E. "Chuck" Hunt as the superintendent of the Chesapeake Bay Program Office, which includes the Chesapeake Bay Gateways Network and the Captain John Smith Chesapeake and Star-Spangled Banner National Historic Trails. The Chesapeake Bay is a key watershed that includes parts of six states (Delaware, Maryland, New York, Pennsylvania, Virginia, and West Virginia) and all of the District of Columbia.
"We believe that Chuck is the right person, at the right time, to lead the Chesapeake Bay Program Office," said Reidenbach. "His primary leadership strength is a thoughtful and collaborative approach to consensus building. He also has extensive policy experience and connections to multiple agencies, while also clearly understanding the National Park Service's strength as a convener and story teller. He has tremendous skill at building alliances and creating shared vision among geographically dispersed partners and stakeholders."
Star-Spangled Press Tour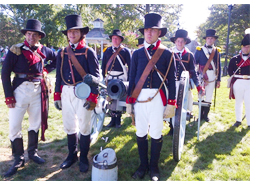 Star-Spangled 200, Inc. sponsored a press trip to St. Michaels during the 200th commemoration of the Battle of St. Michaels, August 9 – 11, 2013. Journalists from Mochatini; Washington Post; and TravelingMom, learned about the British attack on St. Michaels while aboard a skipjack on the Chesapeake on Saturday. Later in the day, the group watched Fort McHenry's Ranger Vince Vaise, dressed in 1812 regalia, as he recounted the history of Maryland and the significance of the events to follow the Battle of St. Michaels, namely the creation of the Star-Spangled Banner and Francis Scott Key's poem, which later became our national anthem.
SAVE THE DATE:
Mark your calendars for the 33rd Annual Maryland Tourism and Travel Summit to be held from November 6-8, 2013 at the Hotel at Arundel Preserve in Anne Arundel County.
Tickets for the Grand Prix of Baltimore — Labor Day weekend — are available on the race's web site.
CRUSA Marketing Programs Designed to Capture Overseas Visitors
The U.S. welcomed a record 67 million international visitors in 2012 who spent $165.6 billion on hotels, meals, shopping, attractions and other goods and services across America. Learn how to reach this audience through Capital Region USA's 2014 Overseas Marketing Plan. Be a part of our integrated marketing campaign reaching 366,000 overseas consumers, or join in a CRUSA sales activity targeting our top tour operator and media clients. For details please visit our Partners page.

Destination Maryland 2014


THE OFFICIAL GUIDE TO MARYLAND STATE TRAVEL
How do visitors learn about our great state? By reading Destination Maryland. It is filled with facts, features, photos and so much more. This is your #1 ad buy to reach consumers while they are planning their trip. Contact Steve Lassiter at 443-909-7828 or steve.lassiter@mediatwo.com for more information.
DEADLINE TO RESERVE SPACE IS OCTOBER 4TH.

Star-Spangled Events round out the Summer
The Chesapeake Campaign continues with events throughout August and September including Defenders Day commemorations at North Point and Fort McHenry National Monument and Historic Shrine.
Call for Nominations - Maryland Traditions ALTA Awards
The Maryland Traditions ALTA Award is given annually to individuals and organizations who exemplify outstanding stewardship of living traditions in Maryland. Awards are given in the categories of People, Place, and Traditions. What follows is an overview of the Award, nomination criterion (by category), a list of recipients from 2007-2012, and a template for nominations.
Nominations for the 2013 Maryland Traditions ALTA (Achievement in Living Traditions and Arts) Awards will be due via email no later than 5PM, August 22, 2013. Nominations should be emailed to cmurphy@msac.org AND mstefano@msac.org. Nominations can come in the form of a simple list of names/places/traditions, or can be full-blown essays based on creditable fieldwork/research (the latter is preferable). Letters of support from community members are always beneficial – though they are not required.