Star-Spangled Summer Starts
On June 5, Gov. O'Malley will be joined by Jonathan B. Jarvis, director, National Park Service; Rushern J. Baker III, county executive, Prince George's County; and Jim Foster, president, Anacostia Watershed Society to encourage Marylanders to discover the history and fun along the Star-Spangled Banner National Historic Trail.
The event will take place at Bladensburg Waterfront Park and will include a ribbon-cutting for the Star-Spangled Banner National Historic Trail and the Anacostia Water Trail. Throughout the trails, visitors will discover recreational opportunities in places that are significant to the American story.


Ping Pong Summer on Maryland Screens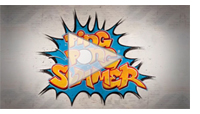 After screening to sold-out audiences at the Maryland Film Festival, Ping Pong Summer, an ode to summer vacations in Ocean City, opens up nationwide on June 6th. The film stars Susan Sarandon, Lea Thompson and Amy Sedaris. See the film in a Maryland Theater near you.

Tourism Tax Revenues continue to grow in FY2014
The latest issue of the Maryland Tourism Monitor – the Office of Tourism's monthly report on metrics for marketing, tourism-related sales taxes, lodging and transportation trends, and leisure and hospitality jobs – is now available online. Among its findings: sales tax revenue from tourism tax codes grew 0.7 percent the first eight months of the fiscal year; the addition of table games led to an increase in gaming revenue of 51 percent; and Amtrak and BWI Airport both saw grains in travelers – up 3 percent and 2 percent, respectively.


Fourth Annual Maryland Traditions Folklife Festival Returns
The Maryland Traditions Folklife Festival, Maryland's premier celebration of traditional arts, will take place on Saturday, June 14 in Baltimore Maryland-rooted traditions such as screen painting, banjo making and decoy carving and global traditions including Congolese Rumba, Chinese Calligraphy and Piñata plus a cornucopia of traditional Maryland food and beverages along with foods from around the world.
The Fourth Annual Maryland Traditions Folklife Festival is presented by the Folklife Program of the Maryland State Arts Council, in partnership with the National Council for Traditional Arts and the Creative Alliance, with additional funding from the National Endowment for the Arts.


Preakness Draws Largest Crowd
A record-breaking crowd of 123,469 witnessed the continued quest of California Chrome to become the next Triple Crown Champion. The turnout was the largest in Preakness history, and surpassed the 2012 record.

Gov. O'Malley was on hand to present the Woodlawn Trophy to the winner of the Preakness Stakes, California Chrome. "The horse racing industry is not only a part of our rich cultural heritage and history, but it is an important and valuable part of our State's economic agenda," said O'Malley.
The Preakness Stakes is a highlight in the quest for a Triple Crown. The wins at Pimlico and Churchill Downs mean that California Chrome is the first horse in 36 years to have a chance at becoming a Triple Crown winner.


Walters Art Museum Awarded Funds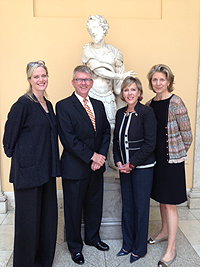 The Walters Art Museum announced last week that it has been awarded $913,000 in grants to support renovations and exhibitions at the museum, including a special show on Islamic art scheduled to open next year.
Funds will be used to support "Pearls on a String: Art and Relationship in the Islamic World," which will open in the fall of 2015. Remaining funds will help to pay for an exhibit honoring founders William and Henry Walters, and capital projects.
Representatives from the Maryland Department of Business and Economic Development recently toured The Walters to learn of its plans for continued development as a core cultural institution in Baltimore City and beyond.
Pictured: Julia Marciari-Alexander, executive director of the Walters Art Museum, Dominick Murray, secretary, Maryland Department of Business and Economic Development, Hannah Byron, assistant secretary, Maryland Division of Tourism, Film and the Arts and Joy Heyrman, deputy director for museum advancement at the Walters.
Call for Entries: Strange Bedfellows, a group exhibition at VisArts that explores intimacy in its various incarnations, is calling for submissions from artists of all disciplines by June 6, 2014.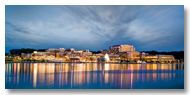 National Harbor Summer Getaway Sweepstakes
Enter for a chance to win a two night stay at Gaylord National Resort Hotel & Convention Center, Tanger Outlets and dining gift cards, boarding passes for water cruises, a ride on the brand new Capital Wheel, and more!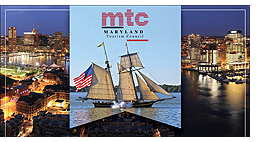 SAVE THE DATE: WEDNESDAY, JUNE 25, 2014 and plan to join the Maryland Tourism Council (MTC) for, TAKE PRIDE: The Baltimore Tourism Experience. Join industry leaders at an event where you will DISCOVER and CELEBRATE Baltimore tourism's bright future. DISCOVER: 3-5 p.m.: Panel discussion at the Maryland Science Center. CELEBRATE: 5-7 p.m.: Reception aboard the Pride of Baltimore II. An optional multi-media presentation of "The Baltimore Experience" follows at the Baltimore Visitor Center. For more information, please email Jill Feinberg.