200 Years in the Making: Star-Spangled Events and Products are Brewing
Communities and businesses in Maryland are commemorating events of 200 years ago that served as the prelude to the Battle of Baltimore - the inspiration for America's National Anthem.
Several micro-industries that produce craft beer and wine have special products that are thematically tied to the War of 1812. Baltimore's Union Brewing, has developed Anthem, a light golden ale brewed with American grown barley, wheat, corn and oats. The Port of Leonardtown Winery will unveil its 1812-themed wine, Raider Red, during Raiders and Invaders Weekend, in St. Mary's County, June 6-8. In July, Franklin Brewery will be releasing the Battle of Bladensburg, its tribute to a battle that left a bitter taste in American mouth with a English-bitter style brew.
Baltimore is bringing American history to life through Fort! Flag! Fire! at Fort McHenry National Monument and Historic Shrine along with special events and exhibitions citywide from June 13 through September 1. Fort! Flag! Fire!, which starts June 28, features tours of the historic star fort, hoisting of the 30-by-42-foot flag over the ramparts and cannon firing. The Star-Spangled Banner Pass provides discounted admission to three key sites including Fort McHenry, the Maryland Historical Society and the Star-Spangled Banner Flag House.
The town of Brookeville for its War of 1812 commemoration relives its role as the Capital for A Day, while Washington, D.C. was under attack from the British in 1814. The organizing committee is seeking people who have relatives that lived in the town during the events of 1814 or were soldiers that served in either Battle of Bladensburg or the Battle of Baltimore. A detailed schedule of events can be found at www.uscapitalforaday.org.


Ping Pong Summer Screens at Maryland Film Festival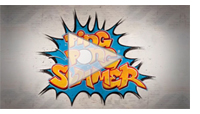 Ping Pong Summer, a film that is an ode to summers spent in Ocean City, was screened at the Maryland Film Festival last weekend. Maryland native, Michael Tully, who wrote and directed the film served as the host of the screening. Filmed in the fall of 2012 and starring Susan Sarandon, Lea Thompson, John Hannah and Amy Sedaris, the movie opens on June 6.

Harriet Tubman State Park Visitor Center Moving Forward
The state through action of the Board of Public Works approved a $13.9 million construction contract for the Harriet Tubman Underground Railroad State Park Visitor Center in Dorchester County. The project honors the life and legacy of Harriet Tubman, a Dorchester County native who courageously led slaves to freedom through the Underground Railroad.
"Harriet Tubman is one of our country's greatest heroes and one of Maryland's greatest legends," said Governor Martin O'Malley. "The State Park and Visitor Center will give travelers a unique opportunity to connect with her extraordinary life by experiencing the landscape where Tubman guided so many to freedom. The magnitude of her contributions to our country, and the cause of freedom, will now be fully realized."
The park will share Tubman's remarkable life story through exhibits and programs exploring her childhood, her time as a conductor of the Underground Railroad and her advocacy for justice. It will also serve as a welcome and orientation point along the Harriet Tubman Underground Railroad Byway and within the Harriet Tubman Underground Railroad National Monument. Located next to the Blackwater National Wildlife Refuge, the project also includes a memorial garden, picnic pavilion and walking paths.
"Harriet Tubman's story is one of self-sacrifice, courage and determination. Born a slave, she risked both her freedom and her life to ensure that others could live as free men and women," said DBED Secretary Dominick E. Murray. "We are so pleased to be part of this project that will memorialize Harriet Tubman's contributions to our state and nation, and ensure her story lives on."


Oh, Say Can You See Star-Spangled Maryland?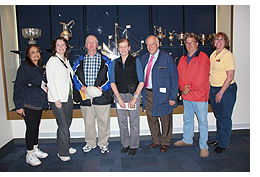 The Maryland Office of Tourism and its partners hosted journalists that followed sections of the Star-Spangled Banner National Historic Trail, which traverses the landscape that the British fired upon, burned or occupied during the War of 1812. Journalists learned about two of the foremost symbols of American freedom, the anthem and the flag, which were forged in Maryland 200 years ago. The journalists were shown a landscape that is home to waterfront cities and towns that brim with culinary delights, shopping options and historic sites with ties to the War of 1812, many of which are hosting exhibitions or spotlighting cultural assets from the period.
Pictured from L to R: Eleanor Hendricks-McDaniel, Florida Courier; Linda Barrett, Via Tysons; William Connery, Civil War Courier; Ann Witmer, Harrisburg Patriot News and PennLive.com; James Cheever, U.S. Naval Academy Museum; Stephen Pike, Examiner.com and Connie Yingling, Maryland Office of Tourism


IAA Award Application Available
The Maryland State Arts Council's annual Individual Artist Award (IAA) recognizes the importance of artists and their works of excellence to the cultural vibrancy of Maryland. Each year, awards of $1,000, $3,000 or $6,000 go to Artists from across Maryland who are selected by a blind, out-of-state jury on the basis of artistic merit alone.
Maryland artists working within the 2015 IAA categories of Crafts, Non-Classical Music Composition, Non-Classical Music Solo-Performance, Photography and Playwriting may apply as of Monday, May 19 with a deadline in late July and award notification in April.



Vocalists invited to enter Star-Spangled Sing-Off: Contest Closes May 25
MSAC and SS200 invite Maryland citizens to show their patriotism by entering the Star-Spangled Sing-Off.
The Creative Arts Exchange, a cultural program of the State Department, is granting up to $4.3 million to U.S. nonprofit arts and educational organizations within three theme areas: American Music Abroad, American Film Showcase and DanceMotionUSA. The deadline to apply is May 29, 2014. Click here to view the application guidelines.
Call for Entries: Strange Bedfellows, a group exhibition at VisArts that explores intimacy in its various incarnations, is calling for submissions from artists of all disciplines by June 6, 2014.
Preakness Stakes: May 17, the 139th running of the Preakness, the second jewel of horse racing's Triple Crown, at Pimlico Race Course.
Wine in the Woods: May 17-18, sample Maryland's finest wines from a souvenir glass; make food purchases from an abundance of high quality, distinctive restaurants and caterers; sharpen your palate by attending wine education seminars; and enjoy exceptional works offered by invited artists and crafts persons.
Maryland Blues Fest: May 29 through June 1, set amidst raw-boned guitar riffs and emotionally charged vocals, the Blues Fest represents a unique "home-grown" partnership between public and private concerns. Conceptually conceived in 1995, and annually hosted by the City of Hagerstown, the Western Maryland Blues Fest has mushroomed into a critically acclaimed blues event in the mid-Atlantic region since its modest inception in 1996.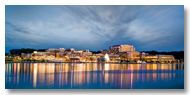 National Harbor Summer Getaway Sweepstakes
Enter for a chance to win a two night stay at Gaylord National Resort Hotel & Convention Center, Tanger Outlets and dining gift cards, boarding passes for water cruises, a ride on the brand new Capital Wheel, and more!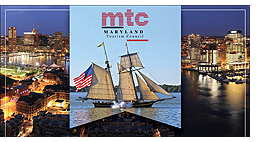 SAVE THE DATE: WEDNESDAY, JUNE 25, 2014 and plan to join the Maryland Tourism Council (MTC) for, TAKE PRIDE: The Baltimore Tourism Experience. Join industry leaders at an event where you will DISCOVER and CELEBRATE Baltimore tourism's bright future. DISCOVER: 3-5 p.m.: Panel discussion at the Maryland Science Center. CELEBRATE: 5-7 p.m.: Reception aboard the Pride of Baltimore II. An optional multi-media presentation of "The Baltimore Experience" follows at the Baltimore Visitor Center. For more information, please email Jill Feinberg.